Mobile games are the scene today. Whether you want to escape from reality or are looking for ways to relax, mobile game apps are one of the best ways to keep yourself engaged and entertained.
By capitalizing on this opportunity, game developers are making the most of their profits since the target users in this domain are vast. Therefore, when starting their journey of building a robust mobile game, the point that every party keeps their eyes on is monetization.
Developing mobile game apps takes a lot of effort, creativity, and time. The outcome can be breathtaking, but you need a good return for the resources you invested. That's why the monetization part of the game is just as salient as designing the main avatar.
With most of the mobile game apps on the app stores being free, game developers have turned to alternative mobile game monetization models and strategies besides just selling access to their gaming apps.
Monetization in the mobile game industry is rapidly becoming an all-important chunk of technology, notably in 2021 and beyond. In-game advertisements are one of the most effortless ways to drive profits from your mobile game apps rapidly.
Developing a mobile game is cool, but generating revenue out of it is a completely different beast. With a plethora of ad sizes and formats, it's simple to create a personalized in-app advertising strategy that perfectly fits your mobile game apps and business goals.
At any rate, successful monetization is an impeccable and magnificent hack. This informative blog will lay down the best mobile game monetization models, each of which is perfect in its own way to help you maximize your revenue.
What is Monetization in Mobile Game Apps?
You might be thinking about how "Monetization" can help and why developers and businesses are going gaga over it in recent years. Let's clear it out. Monetization in mobile game apps is generally the means of generating money out of your mobile games.
Monetization has the power to affect your business. For example, if you have an exhilarating idea and want to bring it forward to let the world know, you can monetize it via advertisements to get profitable customer engagements. In short, users click, view, and play your mobile game apps.
Just think about the time millennials spend on mobile game apps. It is crazy, isn't it? If you look at the subway every morning, you can easily get a view of the number of people fixing their eyes on their mobile phone's screens. Now, that's a great opportunity for monetization and engagement.
Monetization in your gaming apps should be considered from the genesis of game development. It can help you succeed and permit you to develop the game from scratch to generate profits. It depends on the type of mobile game monetization model you opt for.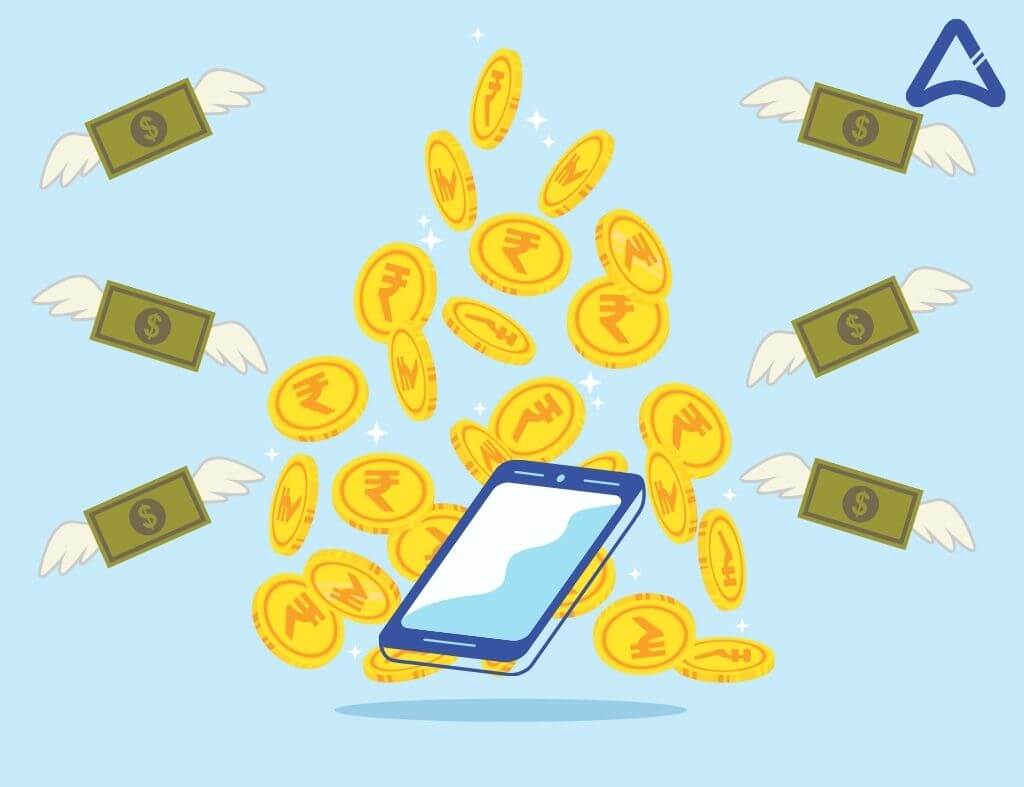 Unlock New Revenue Opportunities for Your Mobile Game Apps
Game developers have used many game monetization tactics, including in-app purchase (IAP) and subscription models. IAP permits users to pay for the features to enhance their gameplay. But it is seen that some users cannot afford or are not willing to pay for the in-app purchase items.
So, how can you drive profits through your mobile game apps?
Advertisements. Yes, it has turned out to be the most acclaimed medium for monetizing your mobile game apps. It is a victory for everyone: users, developers, and business groups alike. But, you might be thinking, how?
Game developers can earn their fair share of the profit by generating content. Gamers can continue and get hooked to the game they love cost-free. And business groups have the opportunity to target new users with relevant ads.
If you are planning to start executing ads in your mobile game apps, reach out to the best mobile game development company, who besides developing games, also offers non-intrusive and flexible ad formats by harnessing trending tech stacks to assist you in delivering a robust in-app ad experience.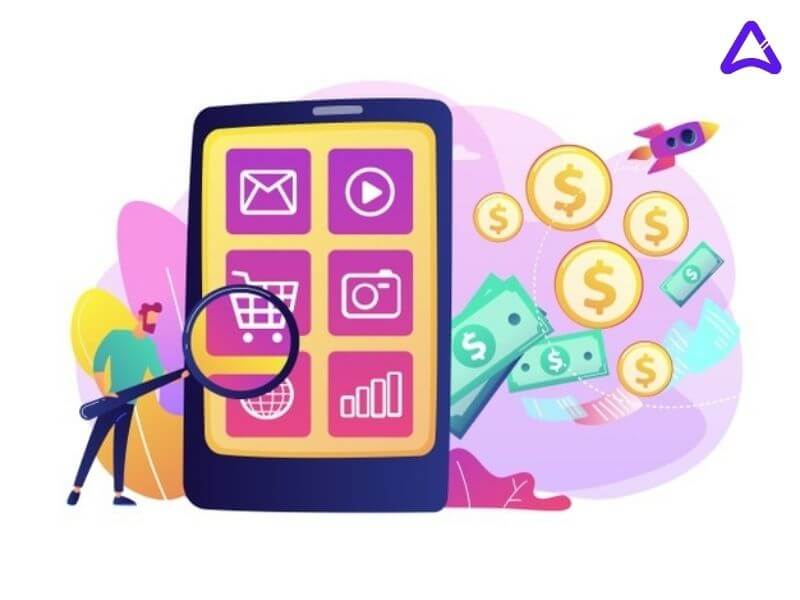 The Top Mobile Game Monetization Models
In-app advertising is probably the most popular and easiest way to generate money through mobile game apps. As a result, it has become a part of the mobile gaming trends in 2022.
This mobile game monetization model focuses on monetization through ads and earning profits every time a user clicks on the ad. These gaming apps do not charge a single penny and display ads to the gamers during gameplay.
Since user experience is essential for an app's success, integrating in-app ads without overdoing them will be the key to monetize game apps. Users don't want to waste their time on inapt and intrusive ads. Therefore, game developers must strike the balance between the quality and number of ads.
Types of in-game Ad formats:
Rewarded Ads: It also goes by the name of incentivized ads. These ads come in the form of videos, and users watch in exchange for a game reward.
Interstitial Ads: These ads fill up the user's mobile screen and are found in several points of mobile game applications after completion of a certain game level.
Playable Ads: These types of ads are try-out ads. The users play a specific segment of a game to check whether the mobile game app is engaging or not. These ads are highly used as they have the power to amplify user retention, conversion rates, and revenue.
Banner Ads: These ads are smaller and rectangular that pop up at the top or bottom of the user's mobile screen. They are not used nowadays since native ads aren't effective.
Offerwall: It provides users with the option to choose their preferred ad experience in exchange for an in-game currency.
Picking out the accurate ad format for your mobile game is the key to success. The game developers must think precisely about the ad formats they utilize and implement since revenue is interlinked with ads. Now, this leads to the next point.
Mobile game developers know the significance of monetizing games. They can vouch for Rewarded and Playable ads for being effective in generating the highest revenue. Here's how.
Rewarded video ads are expected to be the point of focus and the go-to option for mobile game monetization in the future. These ads are one of the most efficient and powerful ad formats in the coming times since they work extremely well for mobile games.
With the help of these video ads, users can get an in-game reward in exchange for watching the whole ad. This is probably the most demanding ad format among gamers. Indisputably, rewarded video ads have the most eCPM (effective cost per mile) than any other ad setup.
Moreover, reports suggest that most gamers love watching an ad to get an in-game reward since they cannot afford to pay for items listed in the game. Thus, it's an effective strategy to earn more lives, energy, coins, or exclusive items, without investing a single penny.
Playable Ads are one of the most effective in-game ad formats specially crafted for mobile game apps. These ads permit users to play a trial version of the game before downloading.
Incorporating playable ads in mobile game apps can become a turning point for the apps. These ads offer users access to the entire experience of an app before downloading or installing it, thus driving engagement and increasing ROI on ad spend. These ads perform a level ahead when compared to interstitial ads.
Playable ads offer a colossal CPI (cost per install) and easily target valuable users through it. In fact, Google and Facebook have realized this well and implemented playable video ads in their respective ad network inventory.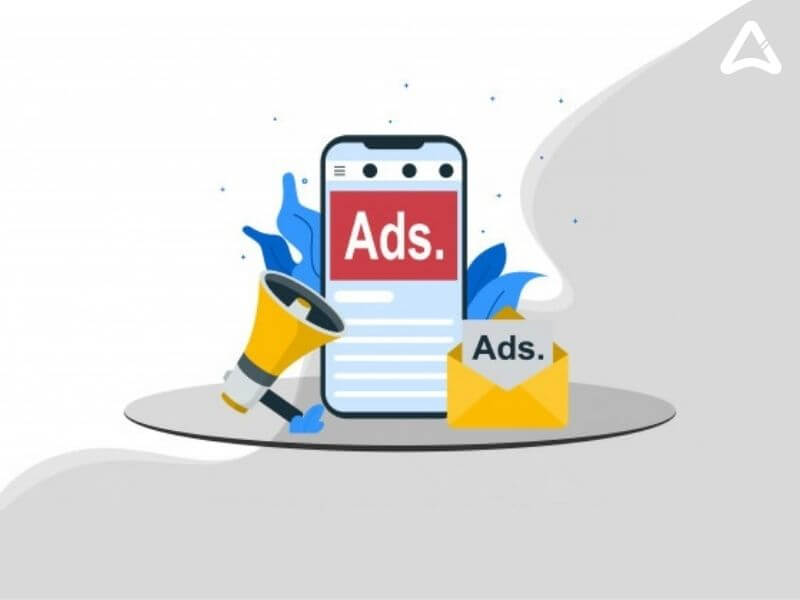 In-App Purchases (Freemium)
If you have a well-established app with a large user base in the marketplace, making the users pay for playing your mobile game apps is sensible and logical. Even so, if you are an independent developer and want to embark on the journey of monetizing your game, it is still possible.
If you plan to make your mobile game apps free to download, you can still earn profits through in-app purchases. In fact, according to Statista, worldwide consumer spending on mobile apps via app stores is expected to be more than 34 billion US dollars in 2022. Now that sounds great, right?
Users can play the game for free in a mobile game app monetized on the in-app purchase model. However, once they get hooked to the mobile game app, they have to pay for extra content in the game. Businesses involved in game development should be tactical enough about its pricing and offer limited-time deals to get a bang for its buck.
In-game purchases will last big-time and is expected to continue as one of the greatest mediums of mobile game monetization in the future.
The true and tried technique of subscriptions is a feasible option too. It's easy to add subscription features to your mobile game apps to maximize your revenue. EverQuest and World of Warcraft are some of the celebrated games that have embraced the subscription model.
If you're up for delivering robust mobile game apps and provide excellent features to your users that subscribe, you're already moving streets ahead of your competitors.
With subscriptions, gamers can pay to gain access to extra game features and content. They can also pay to eliminate in-game ads for a seamless gaming experience. As a result, subscriptions can become one of the most preferred mobile game monetization models for applications with a loyal user base.
Mixed Monetization Strategy
A mixed monetization strategy is gradually gaining popularity and will soon make it to the list of mobile gaming trends. This hybrid model empowers the developers to utilize multiple revenue streams.
Combining in-app ads, freemium, and subscriptions is great for generating revenue from mobile game apps (for some game genres). This is an effective monetization model because users love to watch video ads in exchange for a reward, some choose to purchase, and others go for subscription models.
Commonly, game developers monetize the core gameplay on simple mobile games. These types of games offer gamers with lives, energy, moves, etc., to progress further. But in the past few years, it has completely changed.
Many games in the vast section of simple mobile game apps are finding unconventional techniques to monetize. One of the most prominent methods to do that is attaching multiple and diverse meta layers on top of the main gameplay. For instance, RPG meta, collectible meta, customized meta, etc.
Project Makeover is one fine example of such a mobile game app. The game incorporates customization and narrative data. Several games monetize straightway through meta layers, while others indirectly reap benefits from it.
For instance, mobile game apps intentionally restrict the time gamers employ in the meta layer daily. To play for a long time, they need to pay. Several games even offer exclusive meta-layer currencies to the table, thus enhancing user engagement and retention, driving profits.
The Bottom Line
We hope by now, you've got a clear understanding of the mobile game monetization models and how they can impact your gaming project in the future. But, with a plethora of game monetization models, there isn't any universal formula that can ensure the highest ROI.
To achieve success in the global marketplace, the foremost thing is to build robust games, invest in promoting, and have a bit of luck. If you can accomplish these things, you are already a step ahead of your competitors.
Think from your user's point of view, and consider the most fitting ads and mobile game monetization models that blend with the games for a superior gaming experience. One should think about the best monetization strategy from the beginning of the game development process for a higher ROI. AppStudio is the leading mobile game development company. We've been of service to countless organizations in developing and marketing games and helped their mobile game apps gain the peak position in the app stores. Contact us to learn more.
Check Out :