The roar in the retail industry has taken a quantum jump, and the upsurge for mobile apps is increasing at a faster pace. Previously, a retail website with easy-to-use functionalities was sufficient, but today, you need offbeat retail mobile apps to make the most for your business.
The booming mobile platform has transformed the way of communication between retailers and customers. Retail apps help you to chuck the age-old way of promotion in the form of leaflets, hoardings, etc., and can let your customers know about the latest launches, promotional and discounted offers at their fingertips.
Retail apps can ease a customer's life when comparing rates, browsing for goods, and checking reviews on the go. It's fair to state that mobile applications can strongly impact consumers, especially in this mCommerce era. So it's your best bet to leverage the benefits and capitalize on the boom.
This informative blog will let you know about the best app features necessary for your retail business to thrive to its full potential. We have also included a list of the best retail store apps, along with the details of why they are successful so that you can get inspired and learn from them.
All-Important Features of Mobile Retail Store Apps
As a leading UI/UX design company, we know that mobile apps fine-tuned for retail businesses should have easy-to-use navigation features to provide a satisfying shopping experience to the customers. So, we've stated the best mobile app features based on the latest market demands and user reviews.
Retail apps offer an impressive platform for running loyalty programs. Consumers can receive accolades for purchasing or referring your enterprise to numerous people, resulting in improved customer engagement and increased sales. Online retail stores can start loyalty programs effortlessly via mobile apps.
When you start a loyalty program, you can retain and keep your customers engaged with your app. The more they keep themselves hooked to your app, the more possibilities are to become loyal customers. In short, retail mobile applications act as a liaison between your customers and business.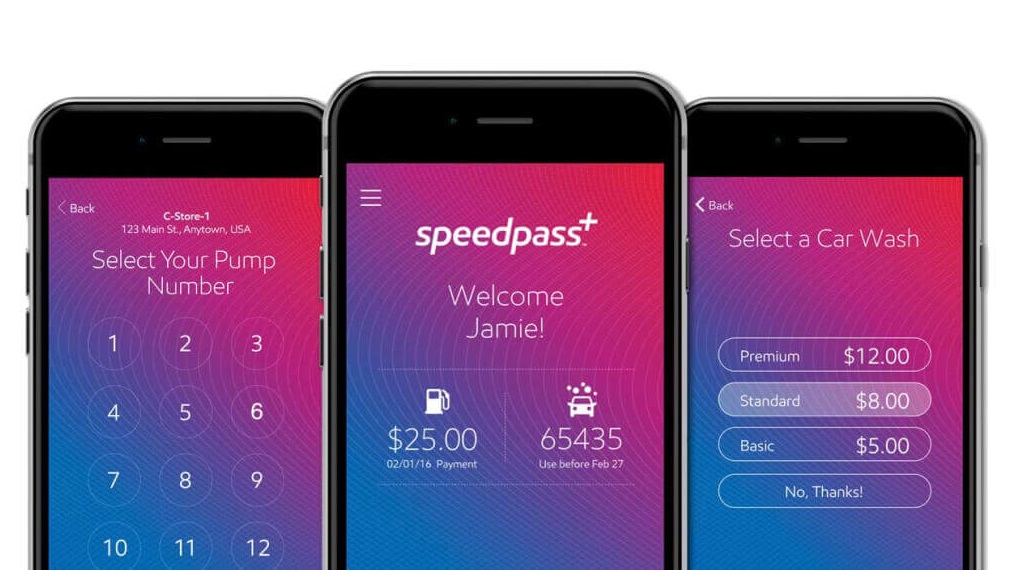 Push Notifications in retail apps provide a brilliant way to connect with your potential customers and keep them updated about everything like discounted offers, price changes, etc.
An eCommerce application development company can infuse the functionalities with AI-powered technology to collect data and send personalized notifications based on a user's shopping behaviour and interests. It can bolster the relationship between your business and customers.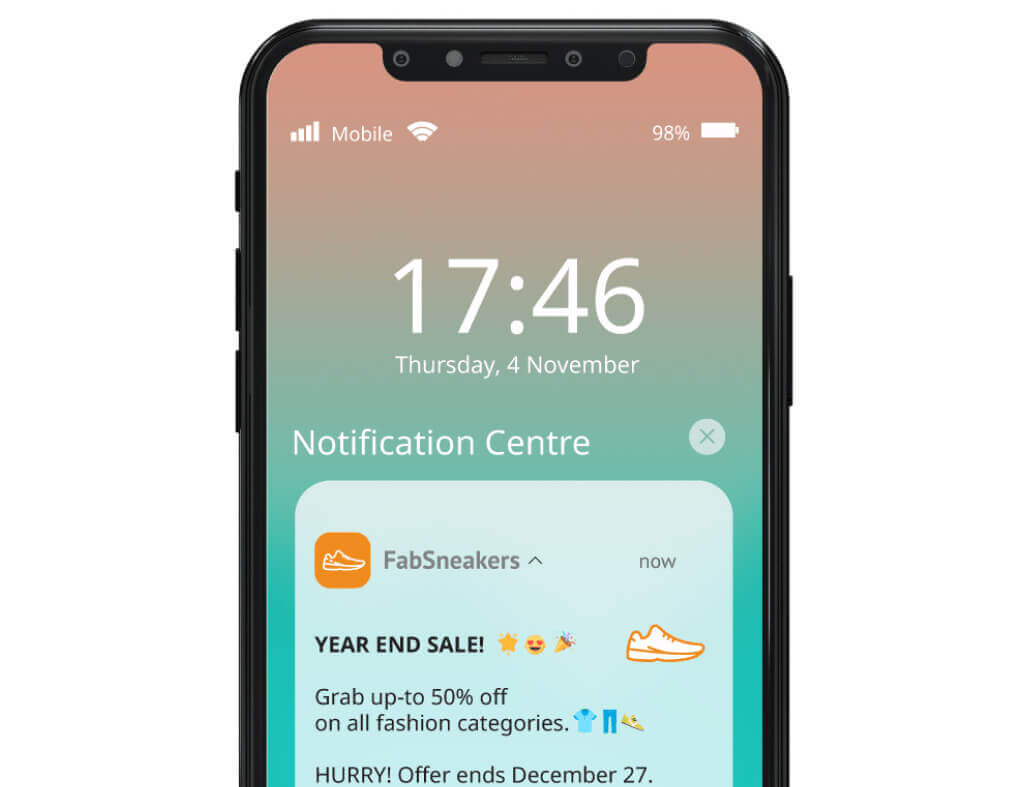 Infusing this feature in your retail app development project is a must. It enables your customers to filter redundant products and find out their desired products. Furthermore, a proper assortment of products can aid your customers in hand-picking specific products from a vast collection at ease.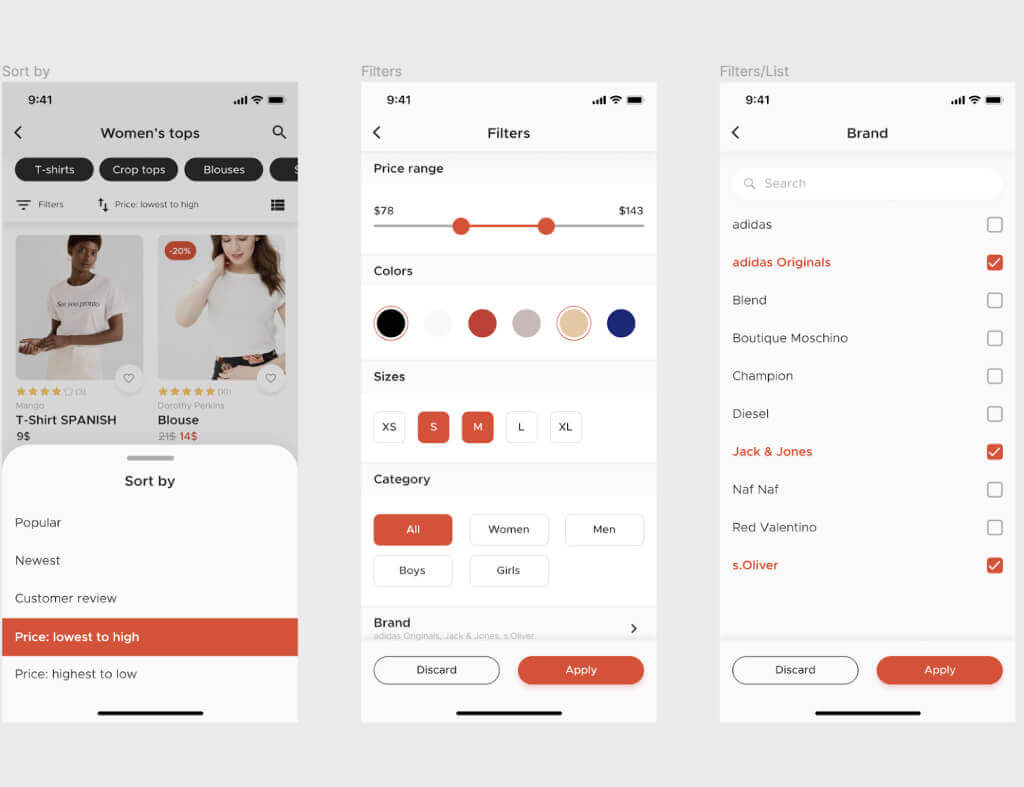 In this mCommerce era, mobile wallet integration is one of the most highly effective mobile app features to consider. It's in total demand and a superb way for smooth and secure mobile transactions.
A reputable retail mobile app development agency can easily infuse payment gateways to empower you to put forward the means of using a debit or credit card and net banking facilities to your customers to pay for the products conveniently.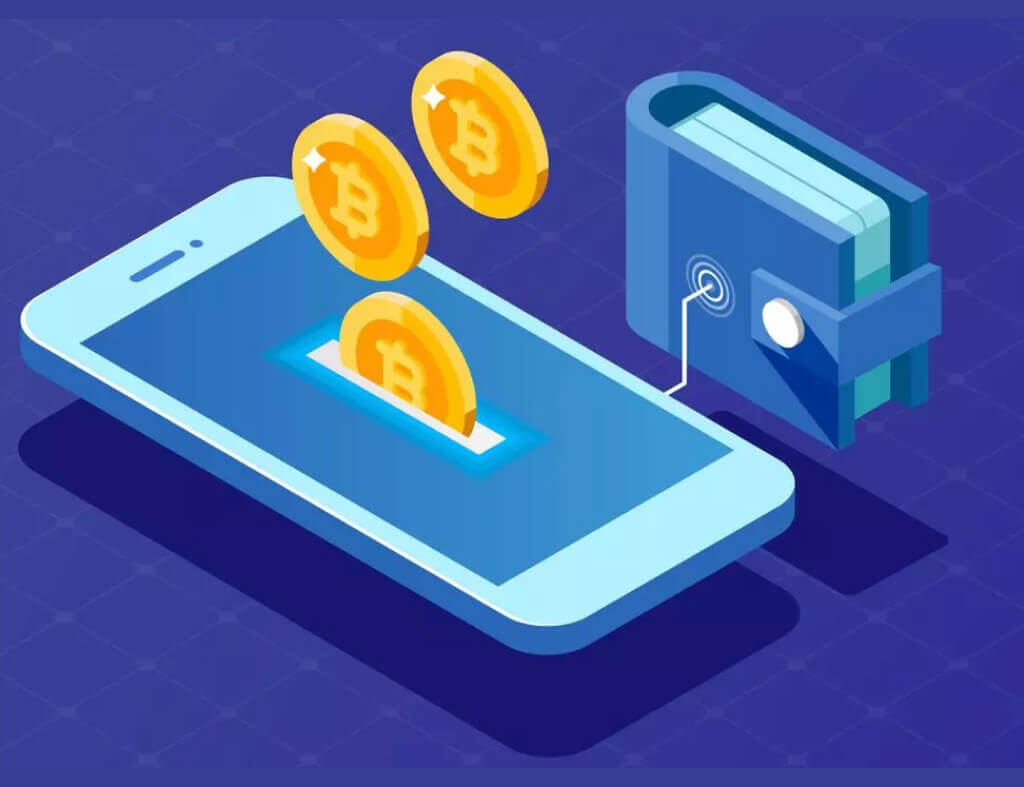 Amassing user data is highly useful in making superior decisions today. With the advent of AI and ML technologies, businesses can offer tailored experiences by tracking user data. Infusing these in retail mobile applications can result in a more refined shopping experience.
Analytics also permits you to fulfil customer demands in a more organized and effective way. Don't think twice if you're planning to infuse analytics in your retail-based Android and iOS app development project. It has the power to make your business way more customer-centric, ensuring higher ROI.
Price Checker and Comparison
According to reports, people often compare products before purchasing them. So, how about providing them with price check and comparison functionality in your retail mobile apps? This feature might look simple, but it can play a vital role in the reliability factor.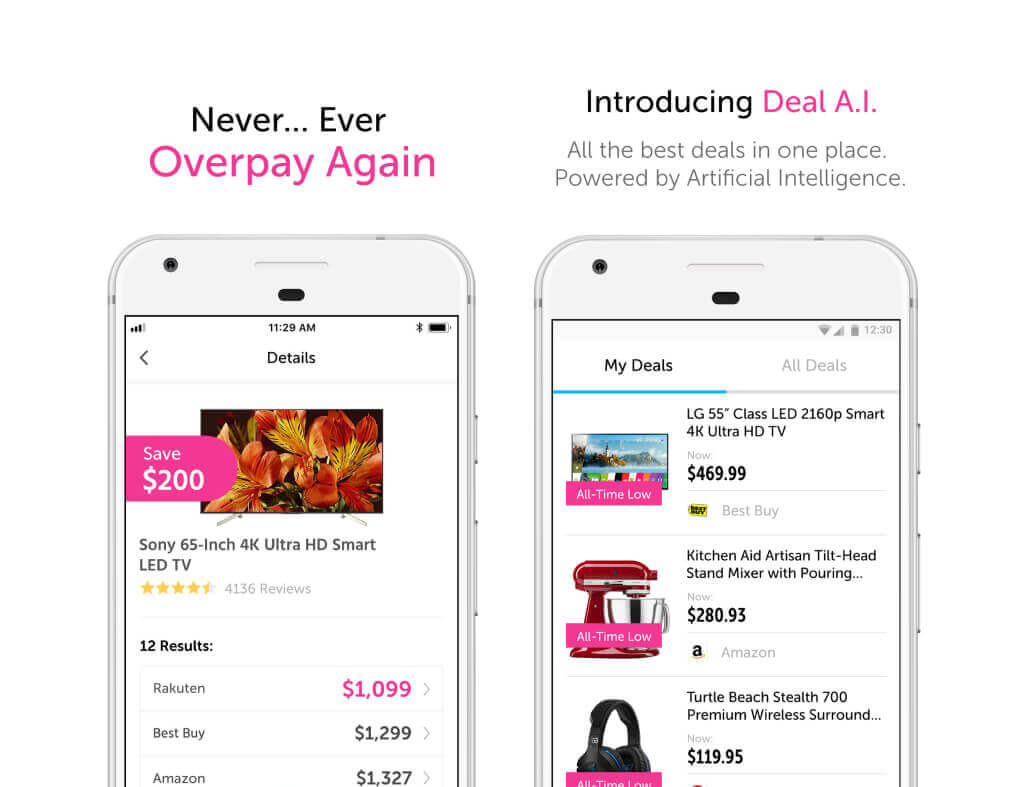 In these social media-driven times, it has become compulsory for every retail business group to stay in touch with their customers 24/7 and resolve their service-related queries in no time. Therefore, the need for social media integration with retail apps is essential in the present day.
Retail applications also offer full-time support for the sales team to fetch real-time company data. The app has the power to give a mobility advantage with best-in-class features and outstanding functionality. It's a great medium for bolstering your business online in a cost-effective way.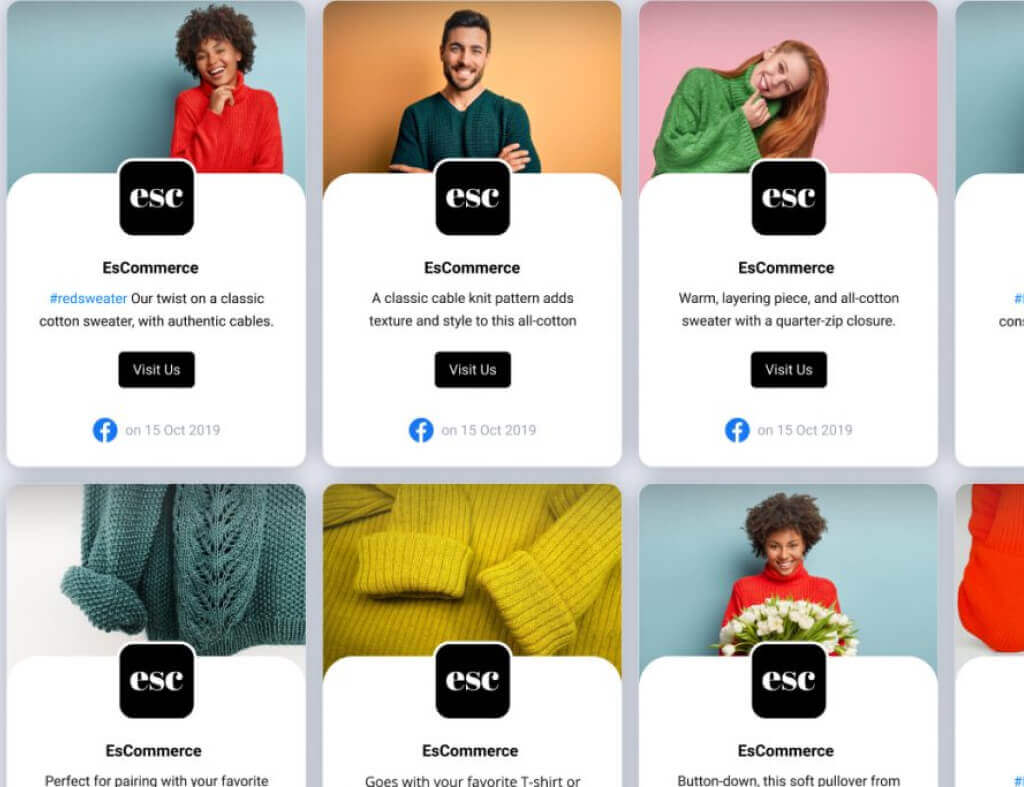 The reviews and FAQs section can strengthen your customer's belief in your products and services as they can easily gain knowledge regarding the products from other customers. It's one of the best app features and ain't be compromised, as it provides a complete product idea to the users.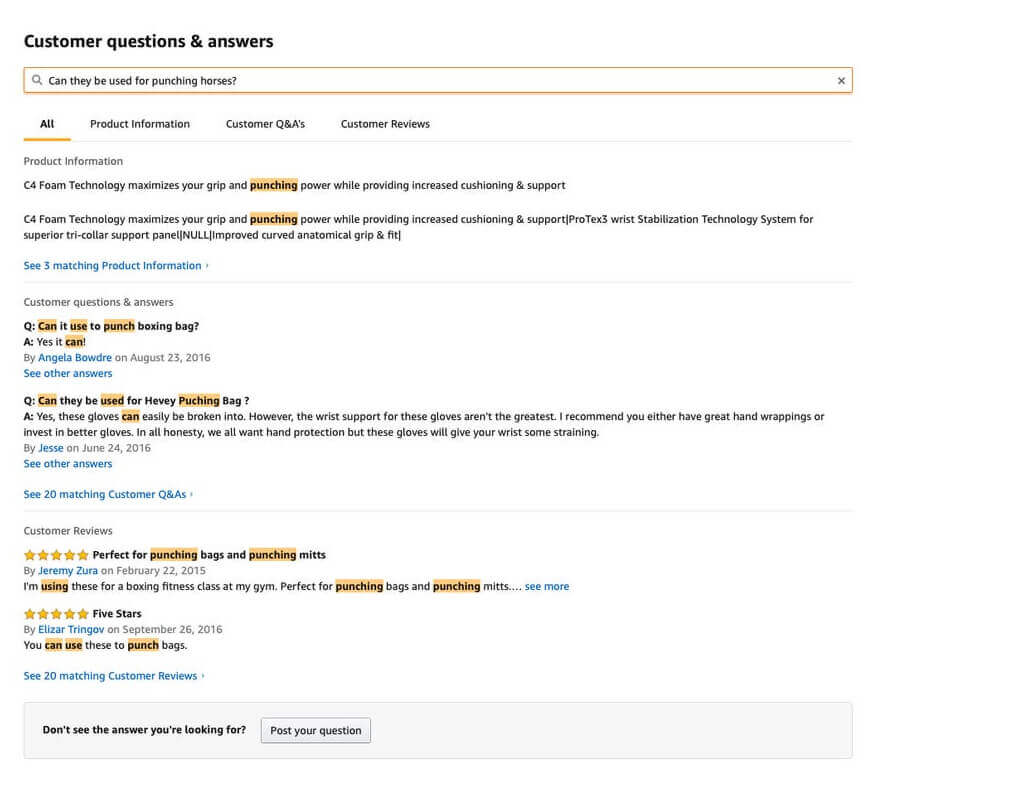 How about easing the shopping experience by infusing a preview section in your online retail applications? If the customer wants to check out how they look after wearing the apparel, they can easily do that with the help of a preview section. AR and VR-based technology can be useful in this regard.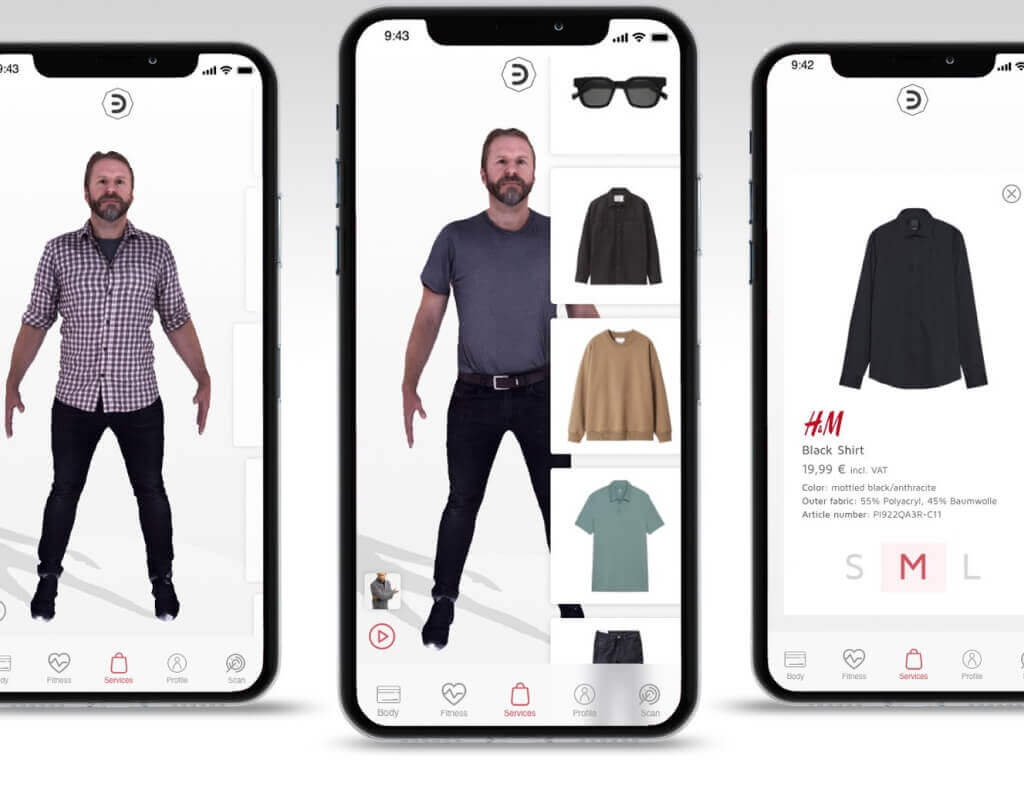 The Best Retail Apps in 2021
Here we have compiled a list of the best retail apps in 2021 so that you can take inspiration from and add their features to your apps to engage potential users and drive more sales.
Shop easy with personal voice assistant, Alexa;
Wishlist, reordering products, order tracking via GPS technology, gift vouchers;
Barcode scanner with multiple payment options to purchase products with ease;
Sharing links through social media integration;
Automated shipping notifications.
Also Read : How to Build an E commerce Application Like Amazon?
Wish
Real-time order tracking via GPS;
Accelerated delivery through "Wish Express";
Win reward points through special discount codes;
Full-time customer assistance;
Options to upload photos, videos and write reviews to help future customers.
Letgo
Features to allow the customer explore to products available for sale nearby and compare their rates;
Has a smooth, interactive, and intuitive UI for a no-fuss shopping experience;
Online garage sale to engage users;
Automatically sorts and lists products;
Barter system advantage.
Chairish
More than a thousand products are added daily;
AR-powered "view in your space" feature is useful for consumers, as it enables them to make quicker buying decisions;
Direct communication between buyers and sellers for the best deals and cashback offers;
Easy to tag dealers, collections, and brands of customer's preferences;
Easy monitoring option of in-store and online products listings to compare rates.
The Key Takeaway
The demand for online retail store apps is promising. Business groups who can easily incorporate the above-stated features in their retail apps for iPhone and Android development projects are sure to draw customers' attention and move streets ahead of their competitors.
Now it's high time to capitalize on the boom and reach out to a trustworthy app development company to get your retail trading app development project complete and gain a competitive edge in the marketplace. And, what's better than consulting AppStudio, right?
AppStudio is a leading mobile app development company with years of experience providing end-to-end retail app development solutions to diverse industry verticals. Contact AppStudio to learn more.
Check Out :