The COVID-19 pandemic has been a widespread economic catastrophe for many industries, like airlines, travel & tourism, restaurants, and auto parts. But the online gaming and entertainment industry is thriving. In fact, the impact of COVID-19 on the gaming industry is significant in terms of boosting user engagement. The practice of social distancing, stay-at-home orders, remote working, and reduced business activities has made online games an interesting alternative for people craving social interactions and boredom busters.
Online games give people a relaxing escape from the disturbing effects of the pandemic and help them deal with stress and anxiety caused by social isolation. Many factors are responsible for this unexpected outcome. Let's understand in detail what led to this situation and how it turned out to be a boon for the gaming industry.  
How Coronavirus Has Affected Online Gaming Industry
While many industries are struggling to survive and adapt to serve customers digitally, some industries have found themselves to be in an advantageous position during the pandemic. Coronavirus's impact on the gaming industry has been nothing but lucrative. Here's how.
The Fact Sheet
According to the latest study by the Entertainment Software Association of Canada (ESAC), 58 percent of adult gamers and 80 percent of teen gamers in Canada are playing more video games during the pandemic. 
A digital media trends survey by Deloitte found that a third of consumers have subscribed to a video gaming service, watched esports, used a cloud gaming service, or watched a virtual sporting event for the first time. 
In March 2020, Stream Games recorded the highest number of concurrent users since the starting of the platform, a massive 20,313,476 concurrent users to be precise. 
According to Unity's report on pandemic gaming behaviour, daily active users of HD gaming increased by 46 per cent and mobile gaming by 17 per cent. 
1. Cancellation of Major Sporting Events
From the 2020 Summer Olympics to Wimbledon 2020, pandemic spared no one. Many major tournaments and sports events were cancelled or indefinitely postponed. The lockdown pushed people to look for online alternatives and companies to change their format of content generation to online-only. Many companies hired mobile app game development firms to create online versions of their games. Looking at the demand for esports on consoles, mobiles, and computers, it is smart to capitalize on this opportunity. For example, PUBG Mobile completely reimagined their PUBG MOBILE Pro League (PMPL) Americas and moved it online. It was originally an in-person competition cancelled due to the pandemic.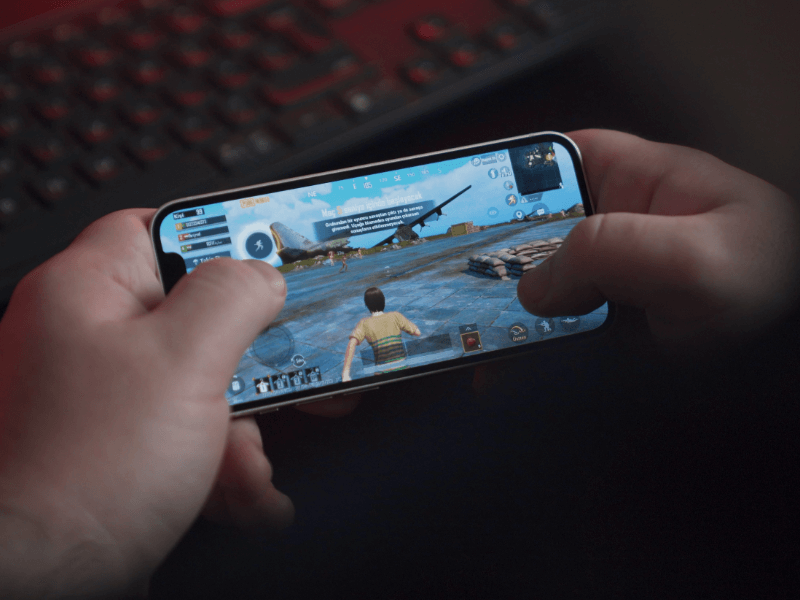 2. Encouragement to Online Gaming for Boosting Mental Health During Lockdown
Considering video games and esports as a distraction for studies has been a thing of the past. The change in people's perception regarding online games is a contributing factor to the impact of COVID-19 on the gaming industry. Many studies have suggested that video games are good for mental health, especially during the lockdown. For example, an Oxford University's research found that playing games contributes to people's well-being. 
As quarantine prevents people from engaging in social activities, online gaming helps people unwind and cope with stress and anxiety, owing to social distancing and lockdown confinements. The World Health Organisation (WHO) also supported this fact and encouraged people to stay at home and engage with fun online games during COVID-19 lockdown. Recognition of the positive side of gaming by various universities and organizations globally helped boost the gaming industry.
3. Rise in Investments
The impact of COVID-19on the gaming industry has made the online gaming sector an investor's dream. The industry is expected to generate 196 billion USD revenue by 2022. Therefore, more and more investors are recognizing this lucrative opportunity and are ready to capitalize on this current boom. Since major sporting events and tournaments are cancelled, investors and sponsors are looking for new ways to get a good ROI. As a result, they are investing money in Android and iOS app development to penetrate the mobile gaming world. According to InvestGame's annual report, the total value of the investment in the gaming industry was 33.6 billion USD in 2020. Gaming firms are making use of this fund in offering high-tech online games targeting both newbies and gaming pros, thus driving more users around the world. 
4. Increase in Use of Mobile Phones
The skyrocketing growth of media device usage due to the coronavirus outbreak has significantly impacted online gaming. Statista's global survey held in July 2020 found that 79 percent of global Gen Z internet users were using their mobile phones or smartphones in the pandemic. The increase in the use of media devices can be directly linked with a rise in online gaming as mobile gaming has developed at an astonishing rate. Mobile games are the third most popular app type, social media and ecommerce apps being the first and second, respectively. It indicates that the mobile gaming industry is on an upward trajectory.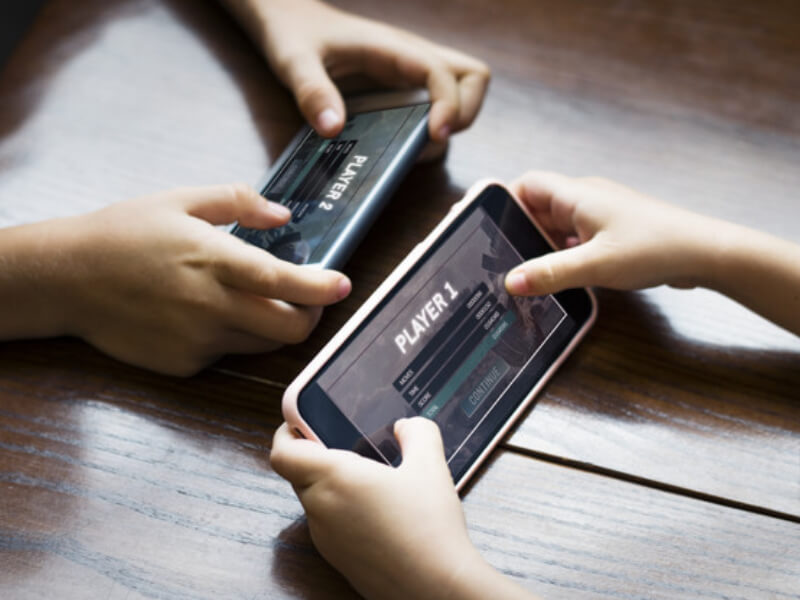 The Final Word
The impact of COVID-19 on the gaming industry has been consequential. The pandemic has changed people's perception of online gaming. They now understand the positive aspects of engaging in a fun and relaxing activity in the comfort of their home. In addition, it has shaped the future of online gaming and esports. It is driving users, attracting investors, & giving new opportunities to gaming firms & Android app development companies in Canada, the USA, and other parts of the world. Looking at the present situation, the coronavirus will stay for a while, and it will continue to contribute to the gaming industry's revenue growth.
If you're looking forward to investing in an interactive game for your target audience, this is the right time. Contact us for high-end mobile app game development services.