These days, parental control apps have become important. The reason is, it is difficult for parents to keep their children away from smartphones. Parents also hand over the phone & think they will play a game. But, they don't know when kids navigate to an unpleasant or dangerous website.
Most of the teenagers are interested in new Apps, and content filtering is vital for kids. And at times we need to limit our children from being exposed to unknown or unwanted vulnerable Applications. The parental control app is the best solution for staying safe and keeping our kids away from inappropriate content.
The best parental control app can help you to track your child's daily activities on a smartphone. Also, please pay attention to who they are talking about, etc. Also, it helps kids to understand what works for them or what they shouldn't be exploring. There are many parental control apps available on the market, but we will list them at the top.
Percentage of Children Owning Smartphones by Age
The Common Sense Media survey found that smartphone use has increased across all age groups over the past few years. Check the following data to understand in-depth.
| | | |
| --- | --- | --- |
| Age Group | 2015 | 2019 |
| 8 Years Old | 11% | 19% |
| 12 Years Old | 41% | 69% |
| 15 Years Old | 71% | 83% |
| 18 Year Old | 77% | 91% |
How To Choose The Best Parental Control App?
Choosing the best parental control app is a hectic task, and not all such apps are suitable for all types of users. But we're going to provide a quick guide to all the top-rated parental safety apps and how they can benefit your kids. So let's start with the analysis of this parental control app: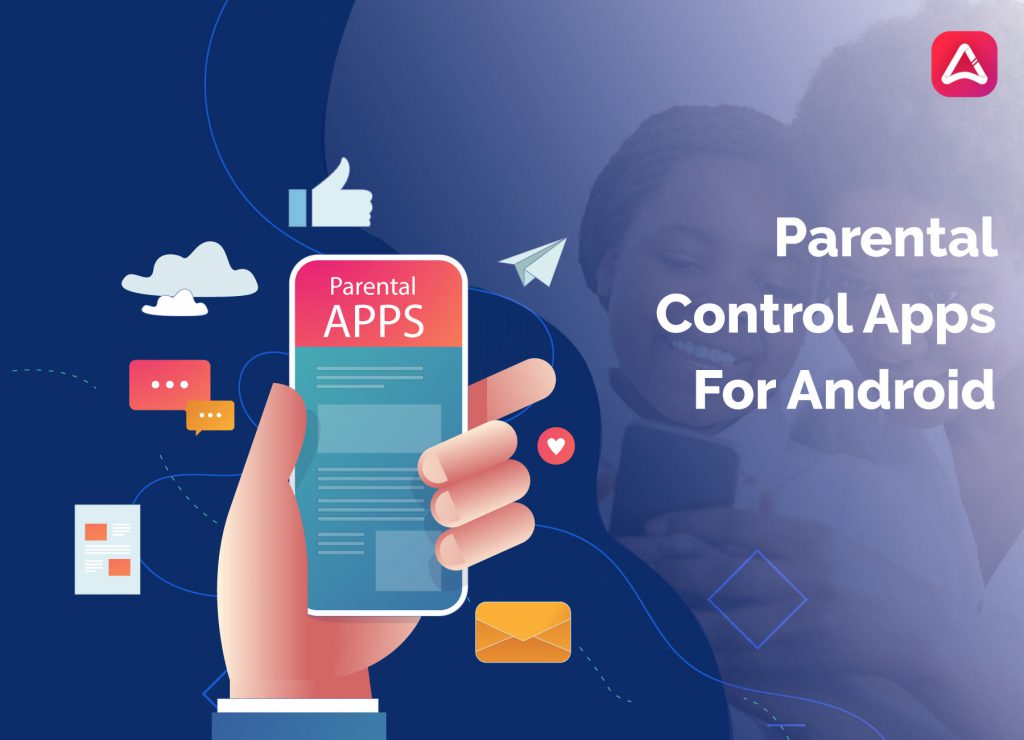 List of Best Parental Control Apps in 2021
Here, we will curate a list of top 5 parental control apps for Android and iOS in 2021.
Qustodio
Qustodio is the world's largest company in parent lock software solutions for families. As per their iOS and Android developers, it is available in six languages and supports all iOS and Android PC Windows devices. Qustodio comes with ease of access and power for users and has excellent features for enhanced protection.
Kaspersky Safe Kids
Kaspersky Safe Kids is one of the most popular and cost-effective Apps to enable the best parental control configuration on your child's device. This helps you organize your child's activity and retrieve the right report with the customized settings on your child's device.
Google Family Link
Google Family Links, an application from Google itself, lets you control your child's online activities right from your smartphone. Best for kids, this app enables you to create a Google account for your kids like your own, with most of the features accessible but has a great sense of security.
Our Pact
Our Pact is another best free parental control app for iPhone that offers parents lots of options for parenting controls. With this app, parents can keep track of when their children leave school or come home or are about to go elsewhere. Parents can control which apps their children can use by quickly blocking unsafe apps.
Safe Lagoon
Another free parental control app that protects your child 24/7. It helps parents to manage screen time for their kids while managing and protecting them online. This app offers call blocker and SMS monitoring while parents can use filters to prevent their kids from using inappropriate websites.
Glance on How Do Parental Control Apps Work?
In essence, parental control software allows you to monitor your child's phone, tablet or computer remotely. The appropriate application is downloaded on the parent's device and the child's device. From there, parents can do anything from monitoring internet browsing and browsing history. Also, it blocks inappropriate or annoying apps, or limiting screen time simultaneously. It's a more polite method than physically peeking through their cell phone or computer. Additionally, when children know their activities are being watched, good habits may be better.
The worry of kids turning into tech zombies is nothing new, but the 2021 mass migration to virtual learning and more stay-at-home parents drives the issue. The iOS developers state you won't know anything as long as you choose high-quality children's shows. However, parental control apps can disable everything except age-appropriate and education content altogether.
Final Words
Conclusively, the list above of apps is the best and the parental control apps that offer your kids excellent control. However, Appstudio is a leading mobile application development company. If you need to hire a developer of any application, be it Android or iOS version, you can trust us without it twice.
So, to know more about us, you can check the Appstudio Clutch review. Also, you will find out about our best business and services.
Frequently Asked Questions
Q1. How to set up family link parental controls?
Follow the below steps to set-up Google family link parental controls on Android and iPhone.
Start by downloading the Family Link app to your device (Android or iOS).
Create a Google Account >> You can also use Family Link to create a Google Account for all children under 13. Once done, kids can log in to their device with a new account.
Finally use Family Link to set digital ground rules for your children.
Q2. How to block or unblock an app on Google Family Link?
Open the Family Link app >> Find card installed apps >> click More >> Tap the name of the app you need to permit or block >> Enable or disable Allow apps.
Q3.Should I secretly install an android parental control applications on my kid's phone?
No! By installing apps secretly, you are spying on your child, and while this may seem like a good idea, it can lead to mistrust between you and them.