Years ago, when the Digital Health ecosystem had not yet been developed, Telemedicine or eHealth was used interchangeably to refer to the same thing, but today we have at our disposal a more extensive terminology.
Mobile Health (M-Health)
This refers to the use of mobile devices and wireless technologies for healthcare. It affects the mobility aspect that these tools allow and that is growing exponentially in recent years.
Mobile Apps Helping Fight Coronavirus Pandemic
Coronavirus has inspired the creation of new mobile applications whose objective is to reduce the risk of contagion. Furthermore, to prevent it from spreading at this speed and try to end it.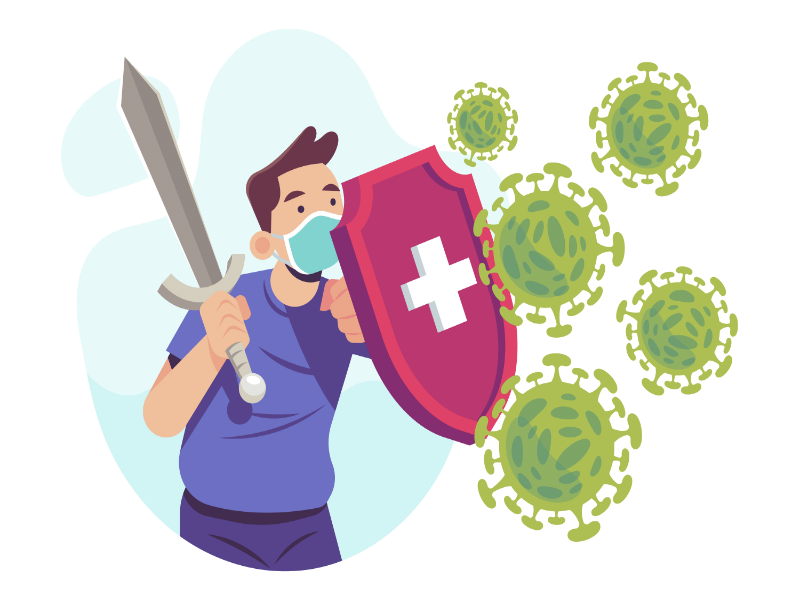 There are thousands of options and alternatives for applications aimed at this pandemic. Such as:
From merely informative applications
With data of interest in your area using geolocation, to applications for specific purposes.
Purchase of masks and sanitizers
The registration of symptoms to be able to give a result without having to go to hospitals
Or simply the possibility of communicating with the outside being in quarantine.
5 Best Healthcare Apps Development Companies
AppStudio is one of the leading global brands when it comes to healthcare product development and other technological solutions. AppStudio has extensive experience in handling healthcare sectors.
We have provided different governments and private organizations with the necessary tools including healthcare apps. Thanks to our healthcare developers, our solutions have made them more efficient and productive.
Zazz is headquartered in the United States and is an acknowledged mobile development agency in the world. Zazz has received many awards and is highly rated in the market especially in the healthcare sector. We can assure you that with Zazz you get amazing healthcare apps in a cost-effective budget.
Mobiweb
MobiWeb provides its customers with the help they expect to satisfy their business needs. Through its innovative and technologically advanced services, mobiweb promises quality healthcare apps.
Rightpoint
Rightpoint has many positive reviews at the clutch. It's also a global company and provides services related to mobile app development. Although their healthcare developers are without much experience, they have good reputation in other sectors.
Applify
As a healthcare app development company, Applify works with clients to develop amazing products. They are very popular among developing countries and slowly creating their space in the international market.
Check Also – Importance of Health Informatics & Medical Software In Healthcare
Benefits of Healthcare Apps
There are indeed various benefits of healthcare mobile apps. For a better understanding, we have divided these into benefits for patients and those of medical practitioners.
Mobile Apps Benefits for Medical Practitioners
The benefits of incorporating technology in the healthcare sector have innumerable advantages for doctors, nurses and healthcare professionals. Healthcare product development for professionals offer:
Consult the medical history at any time and from any device
Monitor the status of patients in real-time and from anywhere
Receive relevant health alerts
Consult the medical agenda
Help in diagnosing patients
Reduction of time on waiting lists
Less sanitary saturation
Promotes disease prevention
Mobile Apps Benefits for Patients
For patients, healthcare related mobile apps provides extreme and unique benefits:
Go for online appointments
It's easy to find nearby clinic or a hospital
Get alerts of epidemics and other issues
Track and keep record of your illness
Check your heart rate and other variables
Search info regarding any disease
Make quick inquiries through a video call
Wellness support
Important of Mobile App Development for Healthcare
In recent years and as a result of the increasing use of mobile phones, the number of apps has grown significantly, so that thousands of them flood the markets.
The applications can serve as support for the management of patients with chronic diseases.
Additionally to prevent diseases from manifesting and worsening.
They can act as a "pocket medical advisor", who collaborates for a better quality of life.
The popularization of mobile devices has also been an important advance to bring medicine closer to developing countries.
Mobile apps are bringing healthcare to areas of exclusion and populations without resources.
Wearables are becoming more common, allowing us to track various variables related to our lifestyle.
It has facilitated remote diagnosis, remote care, emergency intervention or disease monitoring.
How are Mobile Apps Driving Growth in The HealthCare Industry?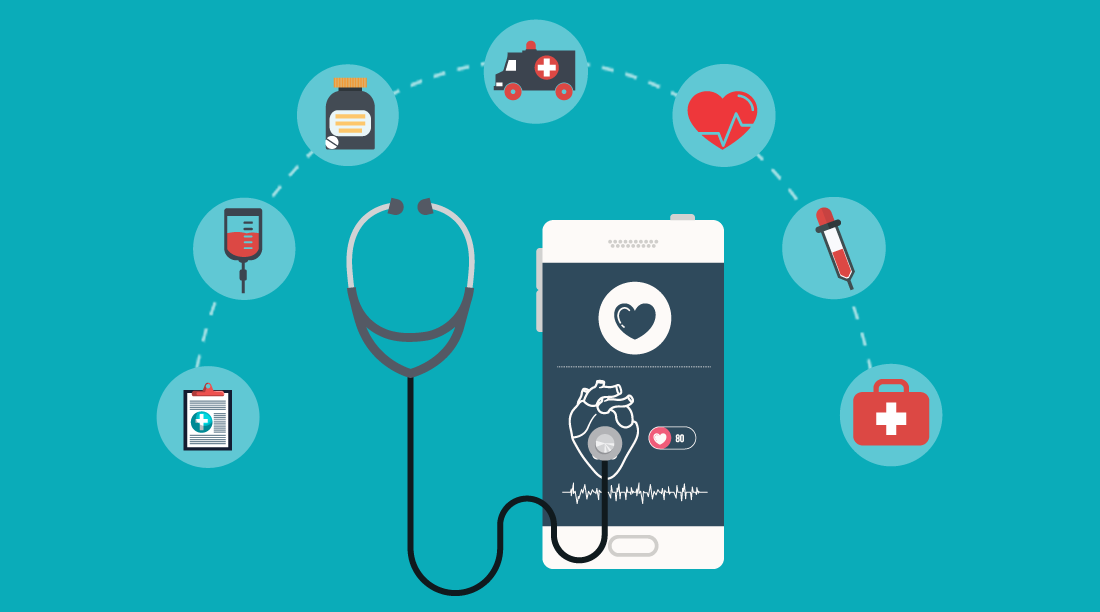 The success achieved in recent years by various mHealth projects shows that it is a sector in full growth. More importantly, it can offer numerous opportunities to innovate in health, gain efficiency, improve healthcare quality or reduce healthcare costs.
In this sense, the apps have been uncovered as a powerful instrument to promote healthy lifestyle habits, early detection of diseases, prevention or empowerment of patients, in addition to monitoring chronic diseases.
The insertion of applications in health has revolutionized the doctor-patient relationship and the relationship of people with the entire health system.
Appstudio Bringing the Change
Considering the amazing changes these disruptive new technologies are bringing to the healthcare landscape, it is not difficult to predict that we are in the midst of a healthcare revolution. It will empower us more than ever to manage our own lives.
AppStudio is one of the best mobile app development company in Canada. Our portfolio includes many projects of mobile app development for healthcare that are already providing amazing benefits. As a healthcare mobile app development company, we advise you to share your idea with us by contacting us now!
Check Out :
Incredible Apps for Health & Fitness
Android App Development Services in Canada
App Developers for Iphone in Canada
What's the Yoga App Development Cost in 2021?
Find Best App Developers in Canada