Losing weight is indeed a long haul. It takes lots of motivation and effort to attain a healthy and balanced lifestyle. Shedding pounds doesn't only mean reducing the number on the scale but also making significant and holistic health changes. Weight loss apps are a great aid in reaching the desired fitness goal. These apps help you connect with good dietitians, nutritionists, trainers, doctors, etc. Not only this, but some of the best weight loss apps assist you in navigating and bifurcating restaurants as per healthy food choices. Health enthusiasts can connect with several active online communities via various free weight loss apps.
These weight loss planner apps are not just limited to assisting in losing weight. Some of the applications also work on the holistic fitness front. They offer on-demand workout sessions from highly proficient trainers and connect easily with your smartwatches and wearable's. This enables the users to keep track of their progress and make health decisions accordingly. 
With a plethora of benefits bestowed by the health and weight loss tracker apps, venturing into the fitness segment is highly profitable for the business owners too. By partnering with a fitness and wellness app development company, they can offer a wide range of services via a robust app.
Quick Fact Check!
As per a survey by Statista, the revenue generated from the digital fitness segment is anticipated to reach the US $ 23.7 billion in 2022. Furthermore, it is fore casted to reach an annual growth rate (CAGR) of 15.91% in 2022-2026. While the projected market volume by 2026 is predicted to be worth US $42.18 billion, the fitness apps user penetration is 11.43% in 2022. It is expected to reach 15.21% by the end of 2026. The average revenue per user (ARPU) is anticipated to be US $26.87. Comparing countries worldwide, China, so far, generates the highest revenue of US$6,318.00 million in 2022.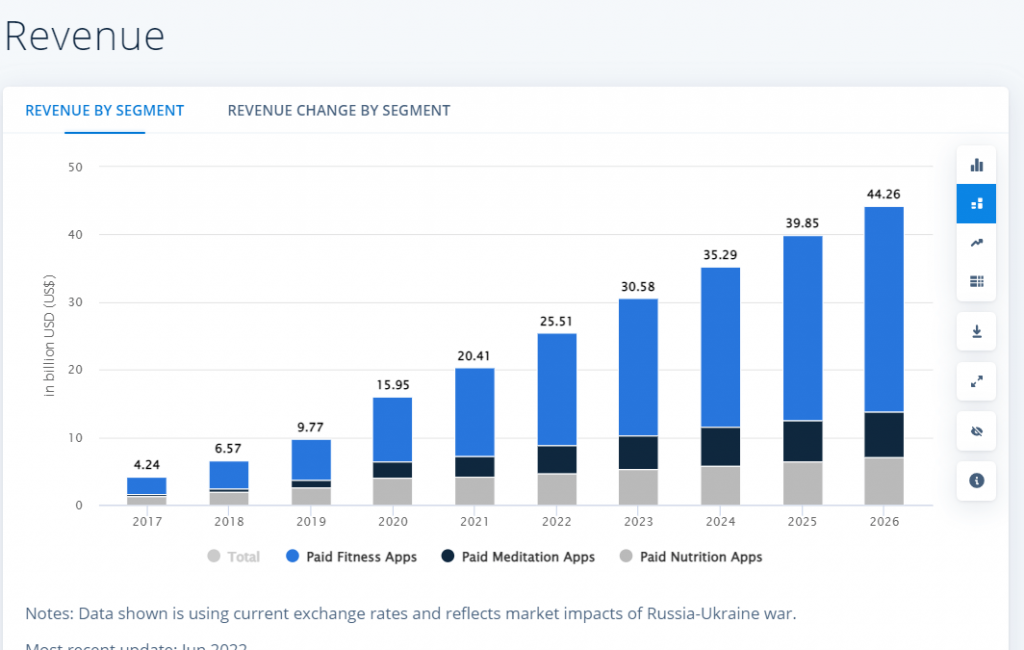 Best Weight Loss Apps to Integrate in Your Daily Routine
Looking for comprehensive weight tracker apps that can help you in achieving your fitness goal and augment your overall health. Keep-on reading to know about the best free workout apps for weight loss worth downloading in 2022.
PlateJoy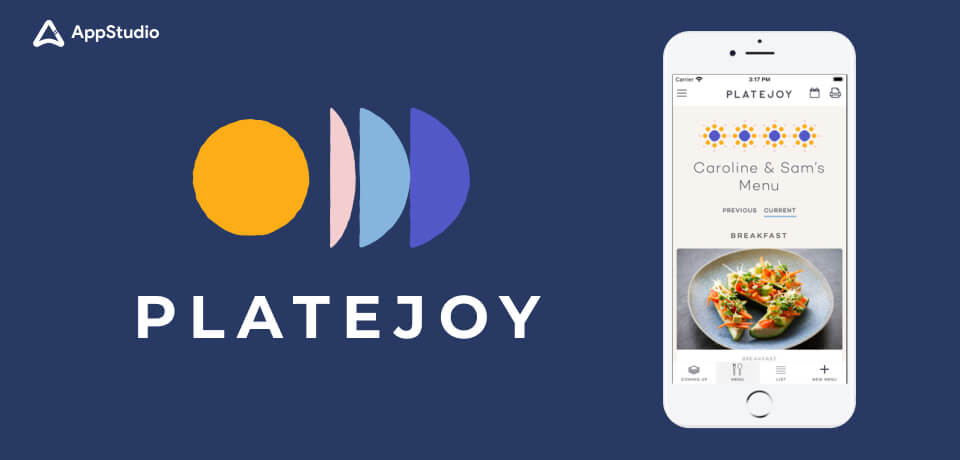 PlateJoy, a meal planning app, is meticulously designed by dietitians that is available on both Android and iOS devices. This customizable app offers several benefits combined with high-end features, have a look:
This top meal and nutrition planning app allows its users to set achievable goals like weight loss and pick from a myriad of dietary options like dairy-free, vegan, keto, paleo and much more.
You don't want to include some ingredients? No problem! PlateJoy will filter out the food items you don't prefer and set different portion sizes for everyone in your household.
The brief questionnaire allows you to create a personalized meal plan while curating your weekly grocery lists.
Users can easily replace or rearrange the recipes in their meal plan and even add their own recipes in the app to organize accordingly.
PlateJoy is also integrated with several grocery delivery services so that you can keep a track of your ingredients.
While it is a paid app that will cost you around $12.99 per month, you can take a 7-day free trial version of this top nutrition and fitness app.
Noom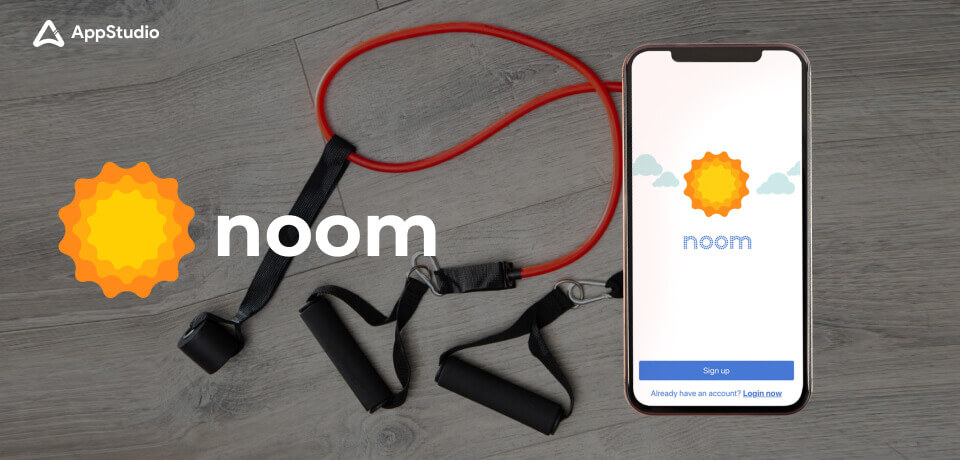 Noom is a popular weight loss app that provides coaching to the users to make sustainable lifestyle changes. This iOS and Android health app bestows its users with the following features:
Assigning a regular calorie budget based on your answers to health and lifestyle related questions. The calorie count is also decided by keeping your weight, sex, and height in consideration.
Apps like Noom created by availing healthcare application development services, tracks your food intake by employing a database with a massive list of 3.5 million foods.
Users can track their weight, workout regime and imperative health indicators like blood sugar levels and more by installing this best weight loss app.
The USP of Noom is that it is a virtual health coaching application. Several proficient health coaches and trainers help the fitness enthusiasts to set realistic goals as per their body and health.
This weight loss chart tracker app's authenticity is backed by profound research and surveys. A study conducted among 500 individuals displayed results that Noom is an effective weight loss app due to its customized health/meal plans and personalized coaching.
Hence, business owners can avail android/ iOS app development services to integrate a flourishing app like Noom.
WW app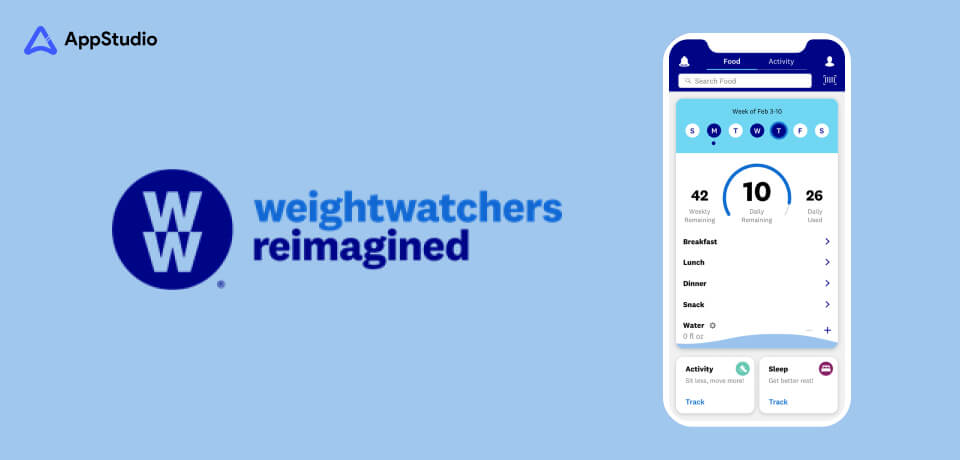 Being available at an economically feasible price of $23-$50 per month, WW (formerly known as Weight Watchers) is an eminent weight loss program that has been trusted by several users to achieve desired fitness goals. The features of this weight loss plan app include:
This best diet app works on the mechanism of the points system. This involves assigning points to foods and drinks based on their nutrient content and calorie density.
When customers fill in the online quiz, they will daily receive an allotment of Personal Points and a personalized list of zero-point foods. This will attract them to eat healthy food items with more points.
This best android/iOS app offers an array of three plans to the users. Whatever the plan you choose, you will get the app's offering accordingly.
The app users can also track their points, log workout sessions and monitor their weight trends. A barcode scanner also makes it easier to enter food items.
WW app bestows its users with weekly workshops, rewards system, 24/7 live coaching and social networking. Also, there is a huge collection of over 8,000 recipes that you can skim through.
How can AppStudio help you?
With people getting more and more woke about their health and fitness, the demand for a wide variety of free and paid diet apps has increased significantly. A number of factors are responsible for creating a flawless health tracker app for Android and iOS devices. The team at AppStudio is adept at creating robust and error-free applications that provide a memorable experience to the end users. They are well-versed in harnessing the power of cutting-edge technologies like AI, ML, IoT and much more. If you wish to integrate a high-performing weight loss app, connect with us to discuss further.
Frequently Asked Questions
Q.1 Which is the Best iOS or Android health tracker app?
While there are a number of outstanding weight loss tracker apps in the market, it depends on the user's needs. If someone just wants to plan their meal and food routine then apps like Mealime can help. And if an individual is looking for a holistic option to get on a healthy lifestyle, then apps like PlateJoy, Noom and WE are great options to try.
Q.2 Are weight loss apps effective?
Nowadays applications are backed up with thorough research and crafted while considering all the intricacies of the respective niche. Hence, it is safe to consider weight loss apps.
Q.3 Does AppStudio offer wearable app development services?
Yes, our team has mastered the proficiency of making next-gen apps for wearables and other smart devices. With in-depth knowledge of app development and technical know-how of eminent programming languages, our deft developers deliver nothing but perfection.