In banking, artificial intelligence helps people and improves the customer experience. Whether it is the sales force, the back office, the support functions, all the departments, and all the hierarchical levels are concerned.
Traditionally, the financial industry has been one of the latest sectors in the adoption of new technologies. This is due, in large part, to the highly sensitive nature of the data they manage and too strong industry regulation.
Despite this, in recent years, technologies such as Artificial Intelligence or advanced analysis are gaining more and more weight in various business units such as corporate banking. And the forecasts for its impact are even higher.
First, let's comprehend what is artificial intelligence exactly!
What is AI?
If there is not a single definition of Artificial Intelligence, it can be determined as a set of technologies intended to imitate the human brain.
Many areas are covered by AI such as robotics, speech recognition, learning, simulation of human reasoning, problem-solving, expert systems.
Read More: What to Expect from Artificial Intelligence
How AI is Linked to the World of Finance?
The importance of these new technologies become even more relevant if we put it in relation to information management. This opens up infinite opportunities to obtain the maximum return on the key value of a financial organization.
Despite the fact that AI provides multiple opportunities for the sector, I consider that there are five key areas in which this technology can be differential.
Customer service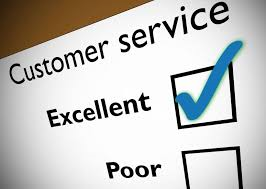 Chatbots are used to perform functions such as answering frequently asked questions or solving customer queries. These tasks are normally very time consuming and quite tedious for humans. Thus, the integration of these systems powered by Artificial Intelligence:
Frees up time
It allows professionals in the banking sector to focus on more valuable tasks.
Robotic Process Automation
Automation (RPA) favors process automation, saving costs and avoiding errors. In my opinion, RPA is really useful in functions like data collection for customer authentication or requests for information about new products.
In this way, the system can help the client in a faster and more effective way, improving the relationship with the user.
Compliance
Artificial Intelligence not only helps to improve the customer experience, but it also mitigates financial, criminal and operational risks.
In addition, advanced fraud detection enables suspicious behavior patterns to be discovered through customer insight.
Generation and Management of New Opportunities
Another interesting fact is that Artificial Intelligence has the capacity to generate and analyze large amounts of data. It helps professionals in the financial industry to use this information to identify new business opportunities.
Reporting
Advanced data analytics enables better quantitative analysis of product and service performance in relation to:
Revenue generation
Loss reduction
Risk mitigation
And improved customer service.
Organizations generate an ever-increasing volume of information. And financial companies are no exception.
Thanks to technologies like AI, they can improve your productivity, maximize your income and, consequently, improve your competitiveness in the market.
A Revolution for the Market Economy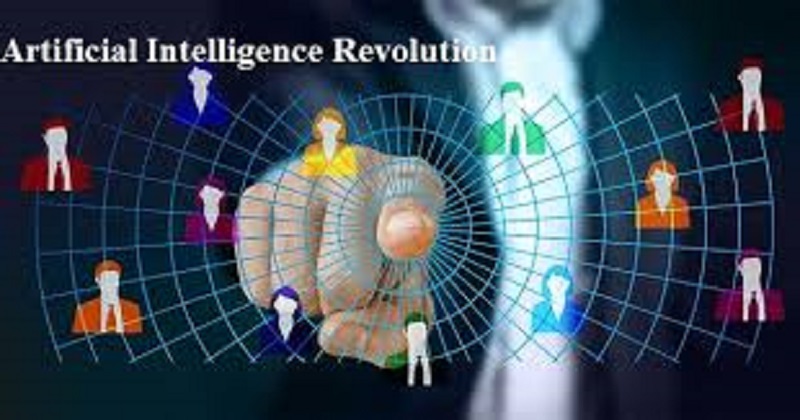 By facilitating transactions and data analysis, artificial intelligence has brought about a real revolution in the major trading centers and even in the market economy in general.
In fact, it offers an analysis that does not focus only on the figures, but on a wider range of information, taking maximum information into account.
Social media publications, corporate communications, legal news, and other relevant information are quickly compiled to effectively guide actions in the market.
In addition, some applications use artificial intelligence to follow the stock price on the stock market and make decisions on buying and selling, while regularly changing their strategy. They, therefore, adapt perfectly to market dynamics.
Is AI Destroying Jobs?
If artificial intelligence is enjoying great success today, it is because it has made gigantic progress since its inception. Accused of destroying jobs, it causes tension within organizations.
We sometimes fantasize about a working world where robots replace humans against the backdrop of transhumanism. In reality, AI impacts jobs by transforming them into new activities and new skills. It offers qualified tools that "help" without revolutionizing the structure of the trades.
Future of AI and Finance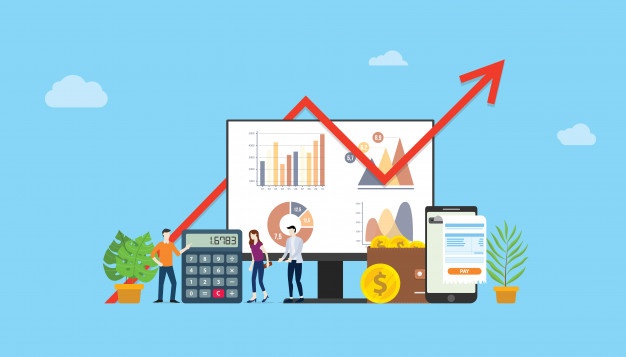 Finally, the development of "AI" in the financial field goes hand in hand with certain similar innovations in the field of law.
Recently, "legal tech" allow for example to establish and automatically follow personalized contracts according to the specificities of each client.
Similar tools may in the future be adopted in finance, for example to deal with property issues: drafting of notarial deeds and handling of estates. The applications of artificial intelligence are therefore only in their infancy!
How AppStudio can help?
AppStudio has been providing financial institutions with software and mobile apps. These digital solutions are helping them with their internal management as well as better customer relations. Many banks are using our apps for providing their services right at the smartphones of their customers.
AppStudio is a company that is always at toes to utilize contemporary technologies and create wonderful digital solutions. We are integrating AI into the world of Finance. We have already developed chatbots and IoT solutions with the help of AI.
If you are a financial institution or a bank and wanted to explore the world of AI and Fintech, contact us!