The advent of Covid-19 has evidenced the importance of a flawless and robust healthcare system. The entire healthcare sphere had hinged on the IT infrastructures. Along with doctors and nurses, every medical institution has reaped benefits from technological advancements. As a result, there has been a drastic change in the generation, storage, consumption and sharing of healthcare data amongst hospitals and medical organizations. The healthcare industry has come a long way in optimizing its data management practices from conventional healthcare storage to digitalization of healthcare data. Among the several technical structures introduced in the healthcare ecosystem, the integration of cloud computing has facilitated managing and storing the data tremendously.
The healthcare segment has taken the lead in surpassing other sectors in cloud adoption. A report by West Monroe Partner states that 35 percent of healthcare organizations are storing and managing more than 50% of data and infrastructure on the cloud. The healthcare segment has taken the lead in surpassing other sectors in cloud adoption. Healthcare professionals are now harnessing the power of cloud technologies to optimize workflows, attain efficiencies. They are also achieving cost effectiveness associated with healthcare delivery and offer customized care plans to achieve improved outcomes.
In 2020, the cloud computing market in healthcare was at a value of USD 23, 749.33 million. It is expected to hit a peak of USD 52, 303.35 million. While the anticipated CAGR is 14.12% during the forecast period of 2021-2026.
Understanding the Role of Cloud Computing in the Healthcare Sphere
Implementation of cloud computing in healthcare is all about infusing remote servers via the internet. The hospital management can store, handle and process medical information by channelising the strength of cloud computing. Cloud storage facilitates convenience to medical institutions and healthcare professionals by securely storing an enormous amount of data.
The inception of the EMR (Electronic Medical Records) mandate has aided medical companies to embrace cloud-based apps and solutions for storing and securing their patients' records. Additionally, the healthcare institutions that did not favor shifting their current data centers to the cloud are now inclined to integrate cloud computing solutions in their systems.
Significance of Cloud Computing in Healthcare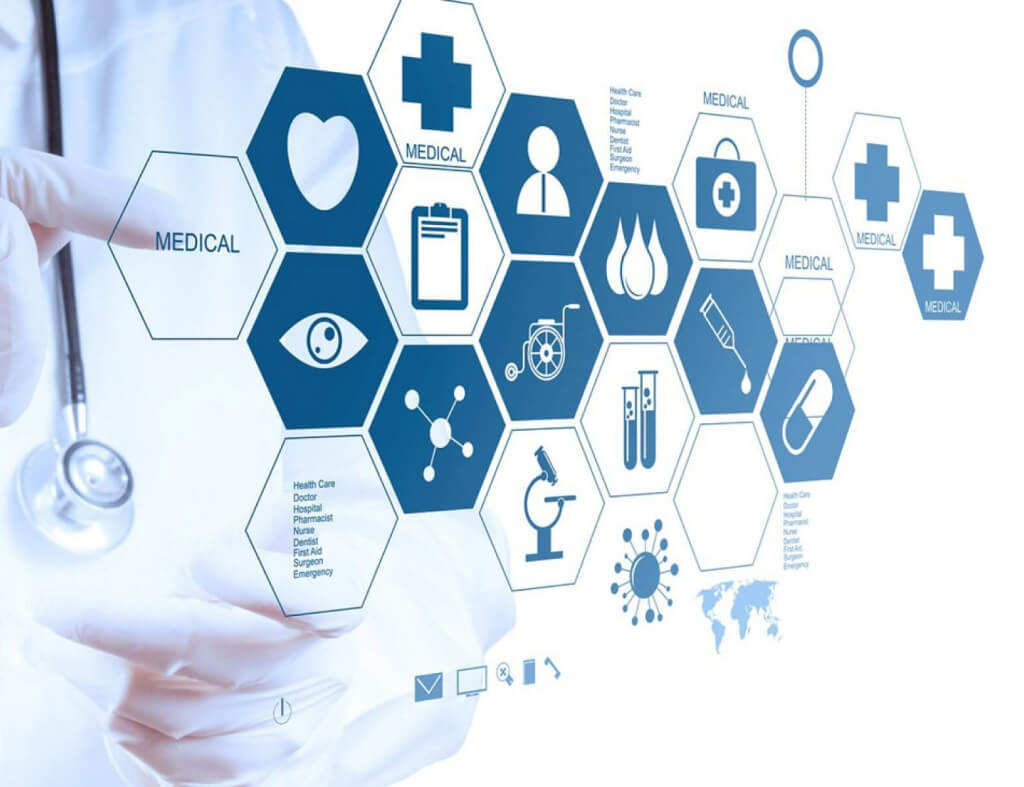 Cloud computing has proven advantageous for cutting down operational expenses while enabling providers to deliver high-quality and personalized care. Following are the several benefits of cloud computing that have aided the healthcare sector:
1. A cost-effective solution: Healthcare providers generate massive digital data, including lab tests, EMRs, insurance claims, and prescriptions every year. When cloud computing-based software provides more data storage, the cloud-based analytical tools can decode more and more data. As a result, hospitals and healthcare providers need not worry about purchasing expensive hardware and server systems. This eliminates the outright charges, and one has to only pay for the resources that are actually in use.
Cloud computing structure offers the finest ergonomic environment to scale the desirable quality in the current times. With the patient data flowing in from the records in the form of EMRs and through the plethora of healthcare apps and health wearables, a cloud-based environment is ideal for scaling and experiencing capacitive overhaul while keeping the costs in check.
2. Growth of Telemedicine: Cloud computing implementation in the healthcare sector has accelerated the rise of telemedicine. The cloud-based apps and telehealth systems help share the medical data by offering health insurance to the patient during treatment prevention while enhancing availability. In addition, several applications feature more enhanced functions like virtual analysis the medicine consumption or doctor's appointments via video conferencing. All in all, cloud computing is the linchpin of augmenting healthcare via telemedicine.
3. Enhanced patient's experience: Improve the patient's experience by offering real-time access to medical reports, lab tests and doctors' notes. This is achieved by deploying cloud computing applications in healthcare. Patients can easily manage their health with better knowledge with the help of such information accessible on the cloud. This also eliminates the to-and-fro of undergoing unwanted tests or receiving extra prescriptions.
4. Improved Collaboration: The infusion of cloud computing in the healthcare industry has enhanced collaboration. The advent of EMR has aided the patients to get away with carrying individual medical records when they visit a doctor. Data sharing is easy via the cloud. Furthermore, healthcare professionals can go through earlier consultations made by other doctors. Not only will this save time, but it will aid the doctors and patients with precise diagnosis and treatment.
5. Convenient Interoperability: By Interoperability, we mean building data by harnessing the strength of the healthcare system, regardless of data storage's source. Cloud solutions allow Interoperability in the healthcare ecosystem and make all the information accessible while allowing flexible distribution and receiving insights to ease healthcare delivery.
Hindrances In Adopting Cloud Computing in The Healthcare Sector
1. Security issues: Undoubtedly, cloud-based apps created by healthcare app development companies are aiding the healthcare sector tremendously. However, a daunting challenge in adopting cloud computing by the healthcare sector is security. Every patient's data is sensitive, and cloud-hosted healthcare data must be safeguarded to counter external threats.
Healthcare providers can achieve data security by introducing encryption of data and the use of security keys. This is one of the commonly popular methods to save the patient's confidential data stored in the cloud.
2. Compliance with security norms: Healthcare providers should ensure that they comply with the security norms of their cloud-hosted data whenever they switch to the cloud. Healthcare organizations must comply with the medical data and other related applications to imperative security norms like HIPAA, HITECH, and GDPR.
3. System downtimes: Generally, the cloud is always the most reliable source. But we can't deny that there can be occasional downtimes that are a reality. One needs to be always ready with a contingent plan to avoid failure possibilities and overcome downtime if it occurs.
Winding Up
Cloud computing is taking the world by storm, especially in healthcare. It's an amalgamation of swift technology evolution like Big Data analytics, IoT, artificial intelligence by improving efficiencies and opening up multiple avenues to align the work operations of the healthcare industry. Not only does it boost the availability of the resources, but it also augments the scope of interoperability while lowering the costs. With so many advantages of cloud computing in the medical sphere, the role of healthcare app development services provider is equally important. AppStudio is the premier healthcare app development company indulged in offering next-gen healthcare app development solutions by using the power of cutting-edge technology.
If you wish to integrate cloud computing technologies in your healthcare institution, look no further than AppStudio. Connect with our experts to know more!
Frequently Asked Questions
Q.1 How is cloud computing aiding the healthcare sector?
Cloud computing has eliminated the tedious conventional way of storing data. The hospital management can store, handle and process medical information by channelizing the strength of cloud computing. Cloud storage facilitates convenience to medical institutions and healthcare professionals by securely storing enormous amounts of data.
Q.2 Where can I avail healthcare app development services?
AppStudio is the top-tier healthcare app development agency offering unparalleled web and mobile app solutions to streamline the functionality of your healthcare institution. You can connect with us to discuss your project.
Q.3 Do you use the latest technology in your digital solutions?
AppStudio is fortunate to be home to exceptionally best app developers and designers. Our deft workforce employs avant-garde tools and tech stacks to offer you excellence.