The rise in technological advancements has successfully captivated the world, and 2021 is an absolute eyewitness to these. The pandemic has been a threat to people and enterprises alike, but it accelerated technological growth. The rise of DeFi (Decentralized Finance) is one such example.
In recent times, digital currencies, such as Bitcoin, Ripple's XRP, etc., gained popularity. It is due to tech giants like Tesla and Microsoft that started accepting cryptocurrencies as payment. So, one can easily say that the year 2021 is undoubtedly a year of Decentralized Finance.
The DeFi platforms and apps have discarded the age-old financial techniques and pushed the process for embracing the new-cool system of trading with electronic currencies.
When the world was under the constant threat of COVID-19, Blockchain seized the DeFi bug. The admirers of Cryptocurrency were annoyed with knocking off the mining liquidity, stable borrowings, and lending conventions.
Concisely, the DeFi trend commanded the talk for a long time. In futuristic financial establishments during the pandemic, everyone noticed a significant growth of DeFi in 2021.
If you want to invest in DeFi, you must know what's buzzing in the industry to capitalize on it. This blog will give you a deep understanding of the new DeFi trends of 2021 that are worth noticing.
What is DeFi?
DeFi (Decentralized Finance) is to make financial commodities accessible to all on an open, decentralized blockchain nexus, without the need of paying a visit to brokers or banks.
DeFi does not need a Government-issued ID, documents regarding address proofs, or social security number, unlike brokerage or bank accounts.
Alternatively, DeFi implies a procedure that permits buyers, sellers, lenders, and borrowers to collaborate with peers or a software-based liaison. They don't need a FinTech app development agency or a transaction-aiding establishment.
The Latest DeFi Trends in 2021
Trend #1 – Liquidity Mining
The greatest trend that advanced speedily was liquidity mining or yield farming. This stimulus steers Crypto asset possessors to shield their currencies in a decentralized network. This furnishes essential liquidity and kick-starts the protocol. This very DeFi trend is here to stay for many years.
The latest example of liquidity mining is COMP (Compound Financial Protocol) governance currency. This DeFi app allows users to extract capital from one another. The lenders and borrowers are sanctioned to hand out their daily COMP tokens. With it, the users can win rewards, as stated by COMP.
The unpredicted and high-tempo admiration of Liquidity Mining seems like a fantasy. However, high-end DeFi platforms' growth, it has automated yield farmers as in yearn.finance, Yfarmer.
Trend #2 – Ethereum as a Game-Changer
Every conversation about the decentralized finance trends of 2021 is incomplete without Etheruem. This cryptocurrency is paving the way and setting a benchmark for these electronic assets to grow at a staggering tempo for the coming times.
Blockchain app development technology is among the new DeFi trends of 2021. The reason is that it permits transference of particulars linking several blockchain networks and eventually making interoperations uncomplicated for the users.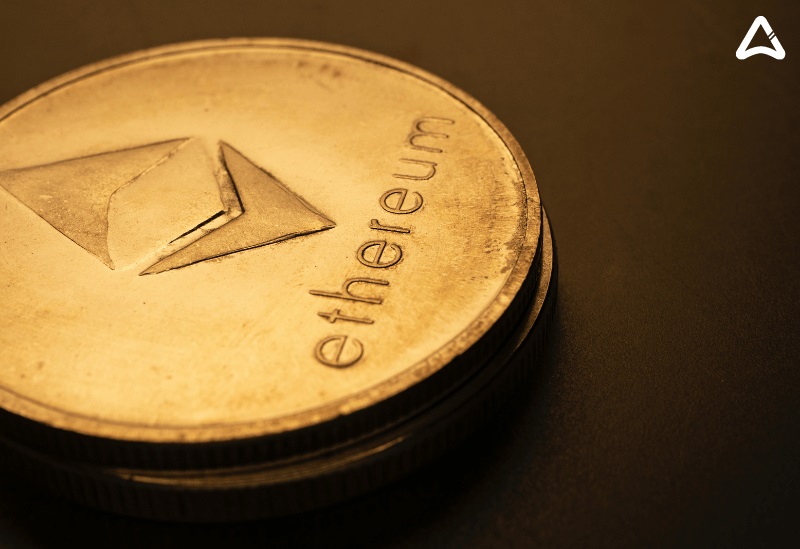 Trend #3 – Stablecoins Are the Leading DeFi Fad
The Stablecoin sector is swiftly gaining momentum as one of the best trends of DeFi. It has successfully added over 20 billion dollars within a year, and the Stablecoin stocks have surpassed 26 billion dollars approximately. In fact, Tether USDT leads 79% of the market supremacy.
However, the US dollar domanites the Stablecoin market, as Circle USDC is among the most distinguished models. It is anticipated that fat-filled Stablecoins might begin gobbling down the market share with the sector's maturity and the arrival of Government catalyst programs unfolding.
Trend #4 – Tokenization and Interoperability
In general, working on DeFi and making comes is expensive. However, considering the growing popularity and acknowledgment in the DeFi industry, the Ethereum blockchain has been fused with heavy prices.
The affect of Ethereum's network is one of the prime reasons DeFi apps are not rapid enough to redraft their smart promises in new agreements. Henceforth, Bitcoin and Filecoin are tokenized on Ethereum.
ConsenSys states that researchers are working on many blockchains for the betterment. The unforeseen and high tempo of Ethereum will advance on Layer 2 protocols, which is consistent with this Digi currency.
Trend #5 – Monetizing the Gaming Sector
A lot of people are obsessed with games and spend over a billion dollars a year on games, according to the decentralized finance news of 2021. As the games take the world by storm, the blockchain gaming sector is witnessing enormous DeFi progress.
In simple terms, Blockchain gaming empowers gamers to complete given tasks to own tokens. Keeping in mind the monetization of the gaming sector, DeFi protocols will guarantee in-game movability.
Businesses are eyeing this opportunity as the perfect way to make a profit by investing in blockchain-based games. All they need to do is hire a FinTech application development company that can develop interactive blockchain-based games with DeFi protocols.
In 2020, a well-known gaming platform named BitSport designed a plan for the crypto owners and several blockchain-based gaming platforms to finance game contests. Similar events can happen in the future and are expected to become one of the greatest DeFi initiatives.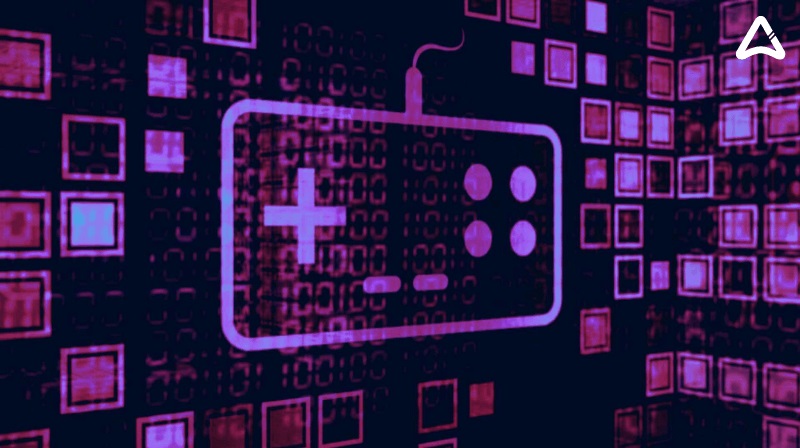 Trend #6 – Enterprises Will Splash in DeFi
Decentralized finance is blockchain bundled up in a user-friendly parcel. Enterprises will reap massive and exceptional benefits when merged with DeFi, and utilize them to transfer profits extensively.
According to the news of decentralized finance in Canada, enterprises are reaching out to companies providing enterprise app development services to fast-track their business operations.
DeFi's stability and its open structure have expansive use cases. In the coming years, it is expected that organizations will be collaborating with the kind of blockchain that DeFi promoted.
For example, Polkadot is a renowned DeFi platform that combines blockchains. It is highly preferred by enterprises embarking on the course ahead of Ethereum.
What Is the Future of Decentralized Finance?
Cryptocurrency promises to make money and payments handy and easily accessible around the world. The Decentralized Finance trend takes its vow a foot ahead.
Imagine, every financial-based service you use these days, like loans and savings, access to all with the help of a smart device and internet connection. The immense development and capabilities of DeFi in the past few years is noteworthy. This campaign is procuring high acknowledgment worldwide.
Thanks to a fairly large community and funding from elite investors, DeFi has become a popular system in the market. However, DeFi (Decentralized Finance) has not yet bloomed to its full potential.
According to the latest reports, DeFi contracts have a total worth of over 41 billion dollars. It might seem quite huge, but you must note that DeFi coins do not provide ample liquidity or degree to trade in crypto-based business ecosystems.
Besides, there are infrastructural breakdowns and third-party threats in the DeFi platforms. The ever-changing DeFi apps are filled with frauds. For this kind of codification, its transaction span is vague and inexact.
The future of DeFi (Decentralized Finance) is quite unsure when evaluated on the basis of threats and security. However, if monitored and dealt with correctly, its success in the global market is unquestionable and undeniable.
The Key Takeaway
Blockchain security advancements is undeniably an excellent movement for DeFi growth in 2021. There are many reasons why the next-gen DeFi lovers and crypto admirers are fascinated with the new DeFi trends of 2021 and are looking forward to laying out money on the forthcoming DeFi initiatives.
Are you all set and equipped for such a modification? If you are planning to ingest such modifications in your business aims, it is the right time. Trust the best Fintech app development agency and harness the power of Blockchain technology to draw the customers' attention.
AppStudio is the most reliable FinTech app development agency. We build business-based FinTech apps with rich UX and military-grade security for organizations worldwide. Trust AppStudio's cutting-edge, feature-packed, and dynamic FinTech apps to stay ahead in the game.