Fintech applications, like mobile payments, investment management apps, and crowdfunding apps, are growing. Fintech technology is among the fastest-growing industries in the world.
These apps play a vital role in blockchain and financial sectors enabling them to quickly adjust to the changing landscape. As a result, many businesses and organizations are developing a Fintech application to keep pace with the evolving world.
According to Statista, Fintech was responsible for granting 38% of personal loans in the USA. And, as per PR Newswire, the global fintech market is expected to reach 309.98 billion USD at a CAGR Of 24.8% by 2022. The data is an indication of fintech technology's impact on various sectors.
Although a complex industry, Fintech has become a preferred platform over traditional banking and wealth management. If you want to automate the delivery and use of your financial services and gain a competitive edge, developing a Fintech application is your best bet.
We have come up with a step-by-step guide to develop a fintech mobile application to help you create one with ease.
What are the Steps to Develop a Fintech Mobile Application
Fintech apps are replacing the traditional modes of banking. They are a convenient and effective way of managing finances and offering customer-oriented solutions.
If you're a business involved in the financial sector, you must build a fintech app to diversify your services and serve your customers better. So, first of all, let's start by explaining what exactly a fintech app is.
What Is a Fintech App?
A fintech app refers to a mobile or web application designed to improve financial services. It has turned out to be a boon for companies, businesses, and bankers to manage finances.
Cashless payments, crowdfunding platforms, and investment management apps are examples of fintech applications. Thanks to fintech apps, online banking transactions, money transfers, applying for a credit card, loan approval, and getting bank statements have become a cakewalk.
They allow users to perform a variety of financial transactions using their mobile phones.
There are many types of fintech apps, like digital payments apps (e-wallets, cashless payments apps, and payment processors), mobile banking apps, investment apps, insurtech apps, and digital lending apps.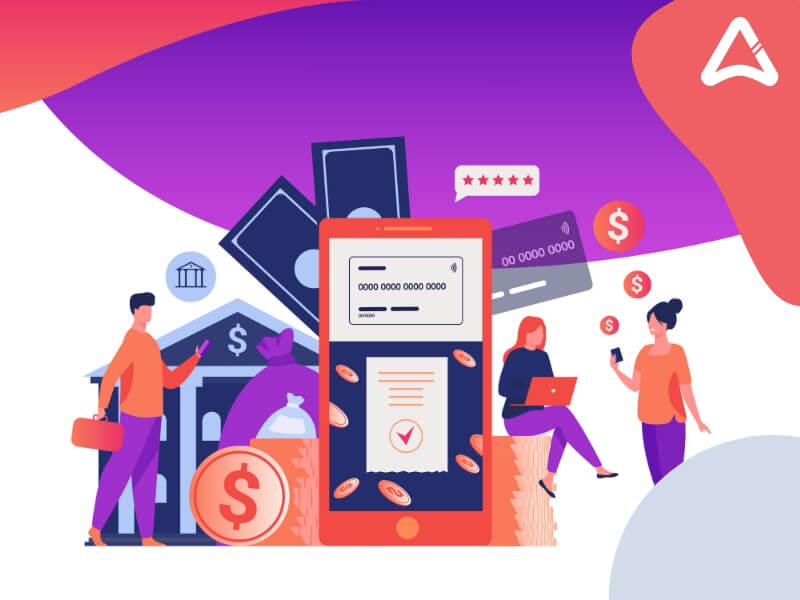 Also Check : Top 10 Finance App Development Companies in Canada
Why Should Businesses Develop a Fintech Mobile App?
Banks and financial institutions should go for fintech app development by choosing a mobile app development agency because it offers several benefits. For example,
Increased accessibility and improved transaction speed
Streamlined services with greater efficiency
Personalized assistance to customers using the latest technology like artificial intelligence
Cost savings as the financial institutions don't need to invest in hiring resources
Fintech App Development Stages
When it comes to building a fintech app, certain stages need to be followed to create a successful and secured fintech app. They are-
Pick the Type of App
The first thing to do when developing a fintech application is to choose a niche and the type of application that you want to build. As mentioned, there are many types of fintech apps, and each app has specific services to offer. For example, if you are a banking institution, you would probably develop a mobile banking app. Therefore, think about your target market before you build a fintech app.
Comply with Legal Requirements
Fintech app development is not easy. Every country has a set of legal requirements that you need to comply with for developing a fintech app. For example, a fintech application in Europe must be GDPR (General Data Protection Regulation) compliant.
Non-compliance with the laws can land you in trouble. So make sure you contact your legal advisor before developing the app.
Choose a Reliable Partner
You need a reliable and experienced fintech app development company to help you through the development process. In addition, a competent technology partner will be a great aid to mitigate technological challenges and ensure the timely delivery of your fintech app.
Define the Features
Study your competitors and do your market research to understand the must-have features of a fintech app. The selection of features should also be based on your app's purpose and the issues it will solve for users.
Some of the standard features of a fintech app are 2-factor authentication, log-in through OTP, fingerprint security, a 24/7 customer support chatbot, a history of transactions, and cross-platform functionality. If you want to build separate apps for different platforms, choose a company that offers Android and iOS app development services.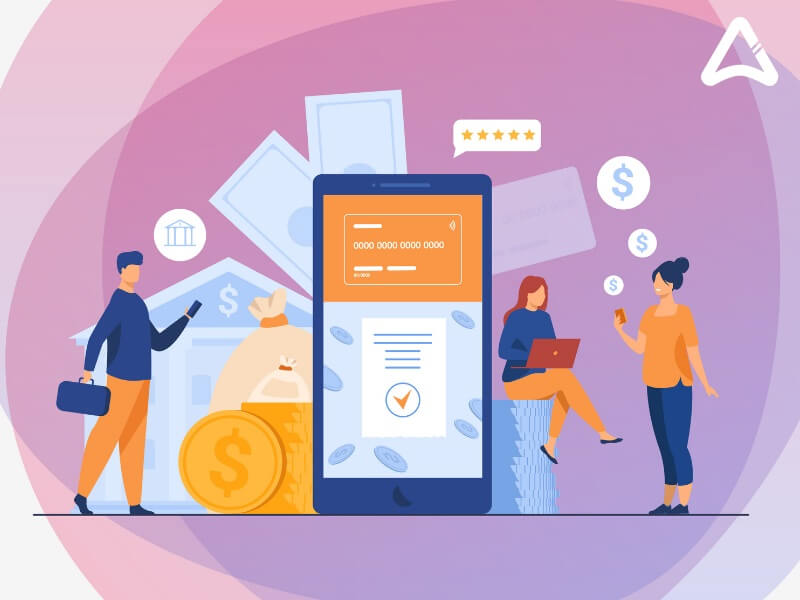 Estimate Cost
The fintech app development cost is an important step to develop a fintech mobile app. It would be best if you got an estimate before starting the development process. Budget constraints in the later stages of development can lead to delays. The best bet is to prepare a project scope document.
Choose a Technology Stack
Although choosing a technology stack must be left for the professionals, you should have a say by analyzing the pros and cons of an app development framework. Then, you can consult your app development company to make the best decision.
The most popular technologies for fintech app development are C++, Java, Ruby, Python, and C#.
Pick a User-Friendly Design
When it comes to deciding how to design a fintech app, the rule is simple – it should be user-friendly and minimalistic. The app must be easy to navigate, so make sure you don't crowd it with unnecessary features. Ensure the colours are neither too bright nor too dull, and the typography should be easy to read.
Build an MVP
An MVP or minimum viable product is an integral part of the fintech app development stages. Creating an MVP validates your idea and the marketability of your fintech application.
Development and Deployment
After idea validation and approval of your target users, you can go for development. Contact your mobile app development agency for the same. Finally, you have to test the app for bugs and issues, followed by deployment.
At this stage, your responsibility is to market your app, receive feedback, and make changes accordingly. With the advancement of technology and feedback, you can update your app time-to-time.
Conclusion
Fintech apps are taking the financial industry by storm, thanks to their convenience, simplicity, and personalized approach. As a result, banks, financial institutions, and other organizations involved in the financial sector can expand their reach and improve their customer service by developing a fintech app. Hopefully, this blog could answer questions, like what is a fintech app, why one should develop a fintech app, and what steps to develop a fintech mobile app.

If you want to learn more about fintech app development costs and get an estimate, contact AppStudio's Fintech app development team. We specialize in building robust, secure, and high-performance fintech apps.
Check Out :