We are connected to our smartphones with android & iPhone in today's world, and hundreds of mobile applications pop up in front of us. Perhaps you are struggling to decide whether to outsource the stage of production or make it in-house.
To maximize your search efforts, we have a list of Toronto's Best Iphone Application Development Companies that are continually winning people's hearts by making top-notch apps. From planning to distribution of the app, these iOS app development companies have a unique approach.
Result Oriented iPhone Mobile App Development Companies In Toronto:
In Toronto, Appstudio has established itself as one of the best iPhone application development company. They provide their customers with a wide range of iOS mobile app development solutions. Their highly experienced developers provide top-notch tech solutions from entrepreneurs to enterprise companies that meet the needs of their customers.
Zazz is an industry-leading mobile app development for web, software, and mobile applications, known for providing innovative solutions and engaging smartphone applications. Moreover, With its outstanding capabilities and mobile app developers, the team is known as one of the best app development companies in the app space.
Swenson He
Swensonhe is an ambitious team of seasoned developers designing and creating custom applications for smartphone and web apps. As a full-service iOS business, we provide product guidance, technical strategy execution, and continuous support for enterprise and sponsored start-ups.
Plastic Mobile
The Havas Group, Plastic Mobile, is a multinational mobile company specializing in creating strategic and creative mobile applications through software, online, and in-store. The range of services includes mobile strategy, design, growth, and marketing. However, It is all driven by user-centered interactions to drive forward a world in motion, recognized for many quality, first-in-kind mobile interventions.
MindSea
MindSea Development offers stunning, & insightful mobile applications, mostly featured by Apple and highly valued by more than one million users worldwide. The methodology of MindSea is collaborative and multidisciplinary. They are specialists in market analysis, project management, architecture, programming, & quality assurance included in the team. However, All of them are innovative problem solvers who adapt quickly to new requirements and connect well in customer organizations.
Red Piston
Red Piston Inc. is an organization for iOS mobile applications and game production with a track record of over four years. In making unique applications, it complies with some of the world's biggest companies.
S-PRO
S-PRO is a leading iPhone app development company for creativity. However, they help start-ups create innovative products and enable existing businesses to digitize their core processes to meet customer-centric economic needs.
Brainvire Infotech Inc
Brainvire is a pioneering ios development company offering extensive and scalable mobile and web application development services. However, they have a pool of 550+ workforce engineer small-scale to broad. It includes complex projects with a primary target of high-quality development, UI/UX design, and implementation operation for all industry verticals.
Hardboot Inc.
Hardboot Inc., which was founded in Toronto in 2007, is a full-service iPhone development company. Team is dedicated to developing an innovative and industry-leading experience that will help businesses grow. Experts understand how to answer the prominent business issues.
Gaurana Technologies
Established in 2011, Guarana Technologies is a Canadian-based iOS mobile application development firm with offices in Brazil & Japan. Smartphones, tablets, and wearable devices have developed such great applications. Moreover, They have licensed experts for iPhone, iPad, Android & wearable devices to build, design & grow mobile apps. They enjoy working on new inventions. Their team will work quickly and affordably with you to build a reliable, scalable app.
Everything You Should Know About iPhone12
Things To Keep In Mind Before Hiring An App Development Partner: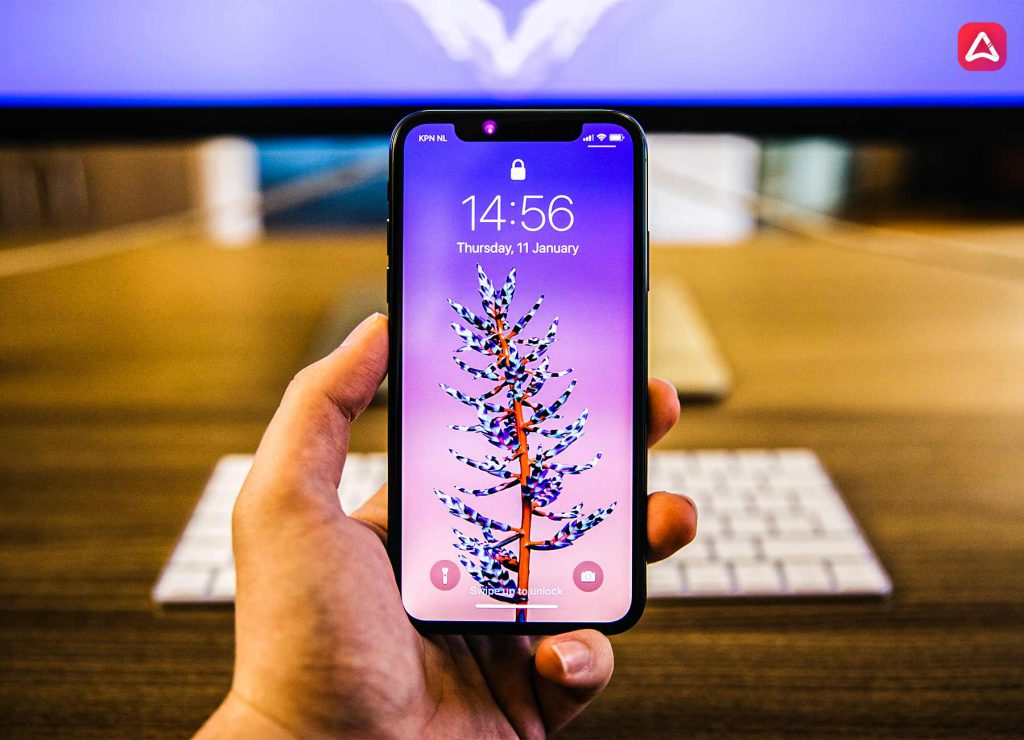 Today, businesses are always looking for good software development companies to create a mobile app that is usable and successful. However, You need to have some clear points before you get started with your quest for an app development partner.
First, do you need an iOS game development company, an Android app development company, or a company for the development of hybrid mobile apps? Based on their specialty, this will make it easier to search for businesses. Before you employ a third party for your mobile apps, here are the top things you must bear in mind:
Employ an app development company to understand your company's essence and the services you deliver to your clients. This is necessary to give you a result that suits the brief you have.
Look at their portfolio; take a close look. To understand the functionality they are capable of implementing into your app, it is also wise to look at the applications they have built in the same industry as yours.
Evaluate the price of app design. As it often brings with a low-quality app that will get you nowhere else in your business, don't get lured by a low price. Therefore, do not let the determining factor be price alone.
In The End:
Again, finding the best app development company platform for your mobile app depends on the content of the app you want to build and the overall business objectives. It comes down to looking at your target market, as well as the demographics of core customers, and selecting the choice that suits your company better.
Connect with iPhone App Development team for prominent mobile apps, web & custom app development solutions for market-ready solutions.