The gaming business has been thriving tremendously for decades, becoming an imperative revenue-generating sector of the economy. Gaming has evolved from pixelated screens, limited sounds to imparting a life-like experience to the users. Thanks to the advancements in technology rendering high-end frameworks and game engines. The latest game engines assist developers and designers in revolutionizing the entire gaming experience.
While the unprecedented Covid-19 created turmoil for the entire economy, the gaming sector witnessed a boost as people resorted to games during the lockdown period. A survey conducted in March 2020 stated that there was a 45% increase in the time spent in playing virtual games during the quarantine time than before.
Even after the pandemic downturned, game app development has broken all the records. Several gaming platforms witnessed a substantial upsurge in first-time downloads. According to Recent studies the global gaming market in 2020 reached a revenue of USD 162.32 billion. Additionally, 2026 will witness USD 295.63 billion of revenue. A CAGR of 10.5% was recorded throughout the forecast period (2021-2026).
Evidently, the gaming industry is escalating swiftly. Game developers have forged ahead in intricately designing enchanting games. They have mastered the art of working multiple game engines deftly.
However, with a plethora of engine solutions available, the hindrance lies in selecting the right game engine platform. Let's dive into the detailed insights of which game engine to choose.
What is a Game Engine?
A gaming engine, also called game framework or game architecture, is a software development environment. The engine encompasses multiple configurations and settings for optimizing and simplifying the development process using diverse programming languages.
But why is developing a game in such engines so important? This is because of the advancements in technology over the years. Previously, video games were created using their own rendering engines that were exclusively designed for one game. In today's time, game engines have evolved from in-house engines to wide-ranging commercially developed engines. As a result, the programming experts have become proficient in simplifying and speeding up the process of game development. This is possible due to the assistance of recently developed game engines to create and add new games to the gaming platforms.
What is an ideal Game Engine?
Prominent game development companies are pulling out all the stops to offer high-end game engines. The talented developers create magic to provide a life-like gaming experience to the customers. However, one challenge they may face is to pick up the best game engine for building diverse games. Evaluate the following points while picking up a gaming engine:
Physics: There should be a perfect balance between the computing power and simulation quality for the end-user by using in-game immersions.
Input: Cross-platform development is a popularly common issue while building a game. Make sure that the engine you choose is compatible with multiple platforms.
Visual assets processing: Check that your game engine reduces the hassle of putting extra programming efforts into graphics features like lighting, texture-mapping, shading and depth-of-field.
All in all, a suitable game engine is the one that enables a developer to conduct the said tasks with minimal effort in programming. This aids in a significant reduction of the development time and allows the team to focus on creativity and other relevant segments more.
Top-tier Gaming Engines for Game Development In 2022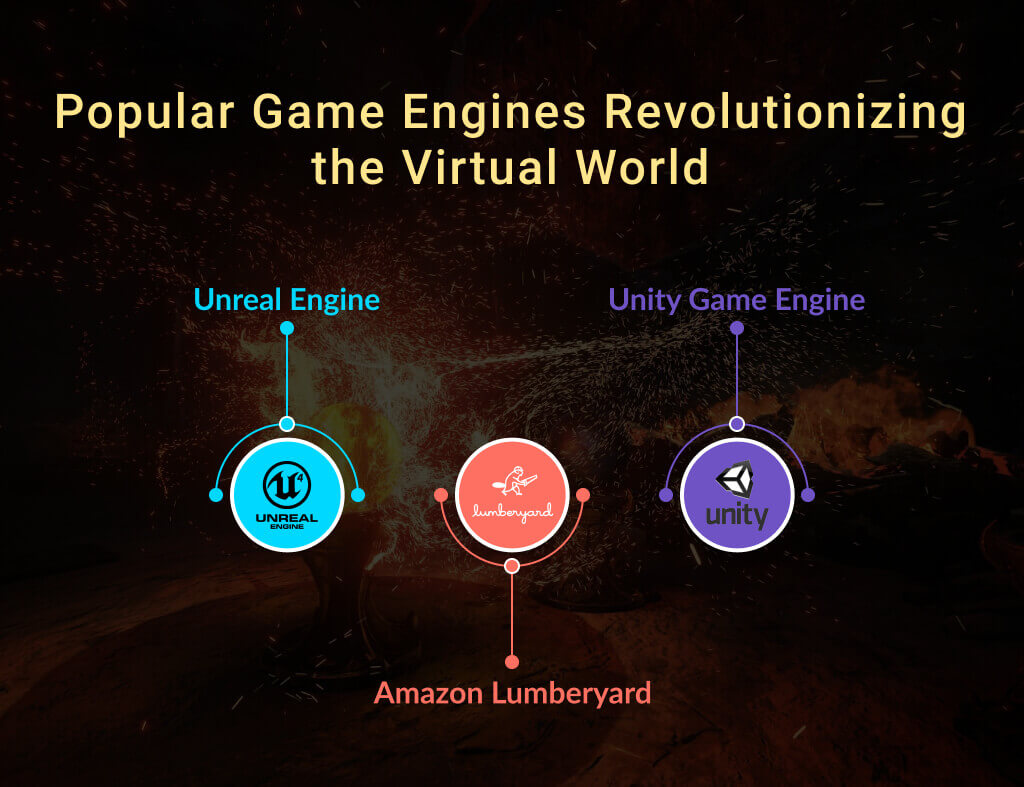 Unreal Engine:
Being the most popular engine in the gaming world, Unreal Engine is the most preferred choice of developers to create the finest games. This game engine is fundamentally a multi-platform game development engine compatible for all sizes of businesses. In addition, the unreal engine is the linchpin of the gaming industry because of its robust graphical capabilities encompassing shaders, lighting and other significant features.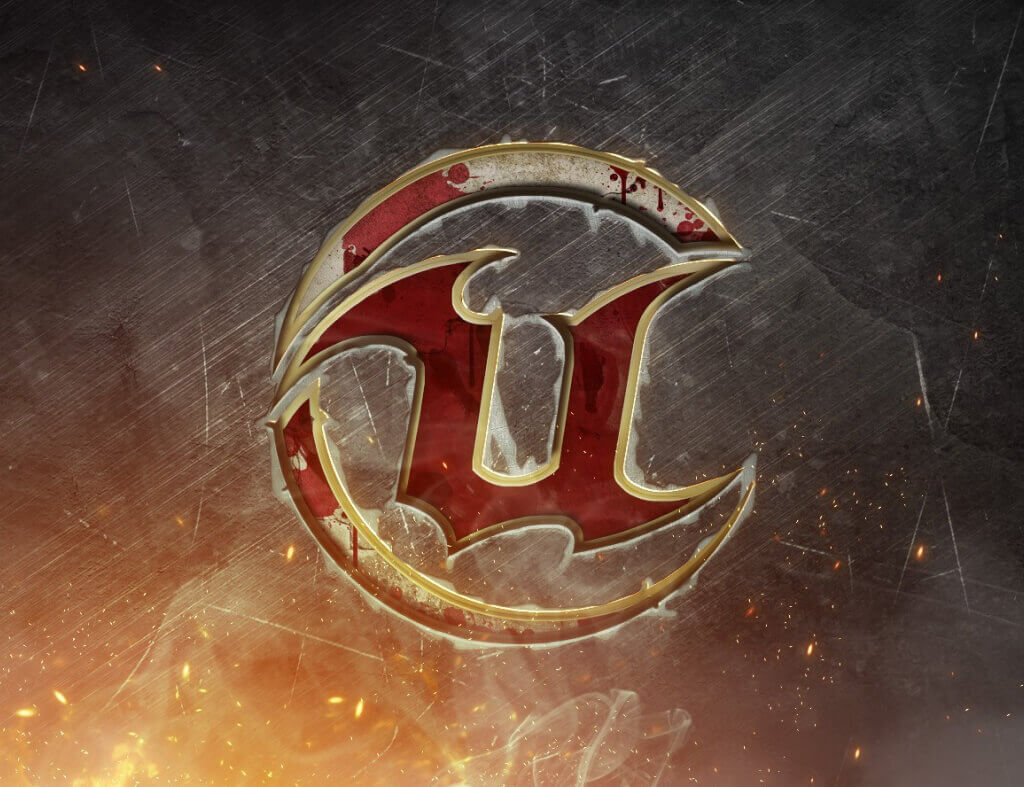 Various unreal engine app development services providing companies offer meticulously developed engines to handle complex tasks with the highest efficiency. Being an open-source platform, Unreal Engine assists non-programmers by encompassing visual blueprinting, enabling them to create games easily. Moreover, it is a perfect choice for VR with rich customization abilities.
Since the program is heavy, it might not be suitable for solo or simple projects. Also, one needs powerful computer systems to conduct the development processes. So, it is advised to integrate this engine as per your project requirements. Soulcalibur VI, Gear 5, Dragon Quest XI are some of the games built using Unreal Engine.
Amazon Lumberyard: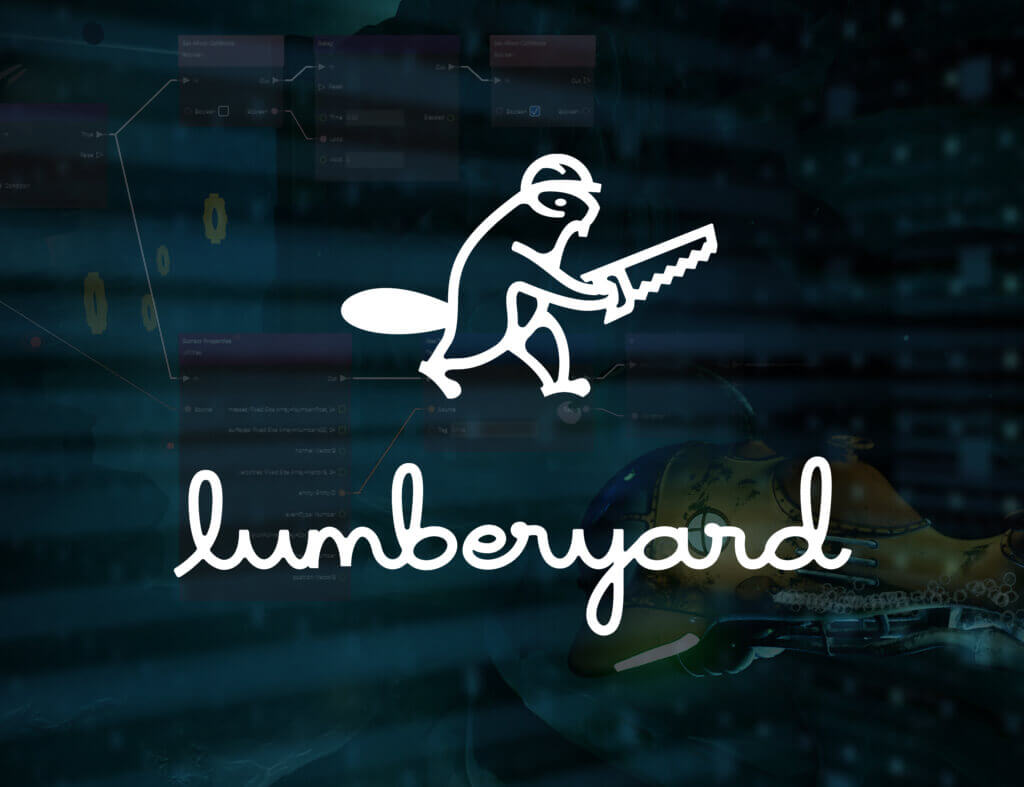 Amazon Lumberyard, developed by Amazon, is a cross-platform engine that is free for users.  This comprehensive offering of Amazon is a 3D game engine specifically designed to create games and fan communities. It provides assistance in VR, twitch integration and visual scripting tools. It is a completely secure platform powered by Amazon Web Services. The integration of Lumberyard in the game engine facilitates an easier development process. Its extensive capabilities of being compatible with C++, Adobe Photoshop, P2P and client topology is wowing the developers. Its easy-to-use technology has made it the foremost choice of various start-ups.
Unity Game Engine: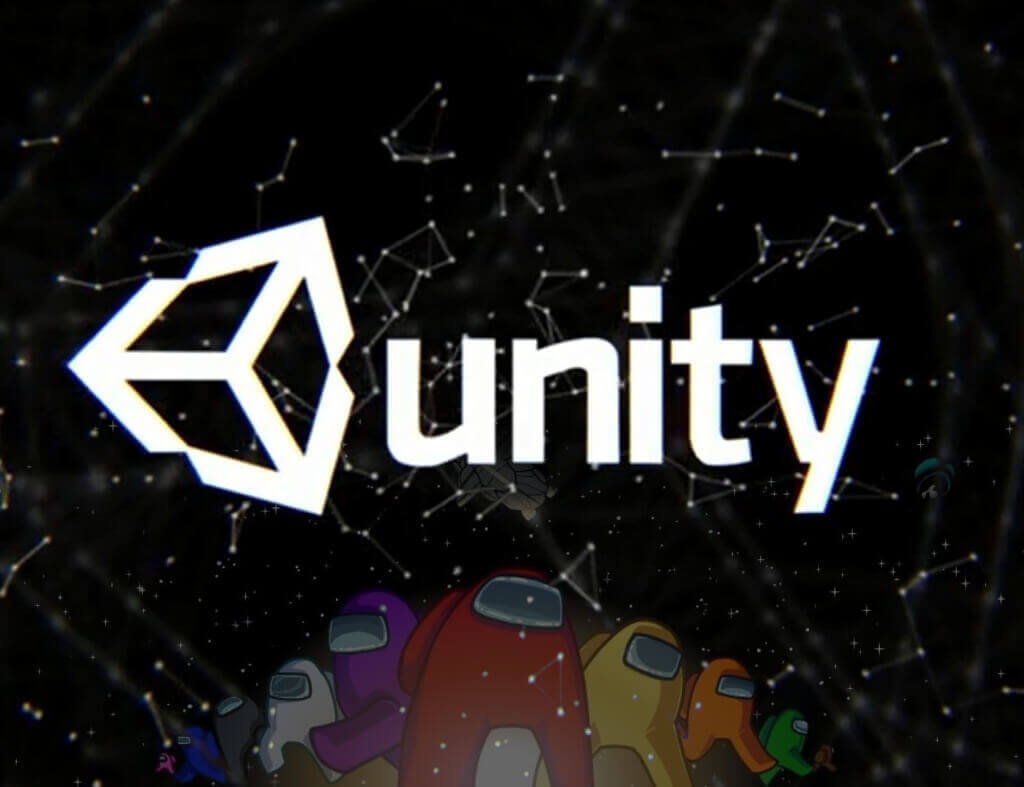 Unity is a cross-platform game engine that conveniently enables developers to create 3D content. Several prominent organizations vouch for the unity game engine because of its top-notch quality, exceptional functionality, and is all-inclusive. Developers witness major updates every year under Unity Reflect, imparting impeccable engine support. While being supportive of both 2D and 3D games, it is also a prevalent choice for AR and VR development. Various Unity game development companies have created SDK libraries, facilitating the developers with easy coding. Unity game engine is compatible with multiple platforms, namely Linux, Mac, Windows, iOS, Switch, Android, PS4, Xbox, Tizen and many other platforms. Its user-friendly interface makes developers go gaga, making it one of the most popular game engines.
Wrapping Up
The onset of advancements in technology has revolutionized the gaming world. As mentioned earlier, gaming engines are the most preferred choice amongst developers. These have been gaining extreme popularity and are anticipated to make far-reaching changes in the entire gaming sector. If you are looking to hire developers for game development, get onboard with AppStudio, the most dedicated web and mobile application development company in Canada. We have a team of exceptionally talented developers who put their heart and soul into making stunning games and apps. We have successfully assisted several organizations in taking their business to unattainable heights. Connect with us to know more!
Frequently Asked Questions
Q1. Can an Unreal Engine make mobile games?
Yes, unreal engine is a highly scalable and cross-platform gaming engine that can create mobile games.
Unreal Engine is on the top list of developers for game development because of its high scalability, rich customization abilities, 2D and 3D support, and compatibility with multiple platforms.
Q2. Which game engine should I use?
It totally depends on the nature and size of your project. Some famous game engines are Unreal Engine, Unity Engine, Amazon Lumberyard, and many more.
While choosing a game engine, make sure that you evaluate the type and size of your project. For large-scale businesses, Unreal Engine and Unity Engine are highly suitable.
Q3. Can you make 2D games in an unreal engine?
Yes, 2D games can be easily created via using unreal engines.
Unreal Engine is a cross-platform game development engine famous for its various features – being robust, high-end graphics, impeccable lighting and shaders.
Also Check Out :