A business without an online presence is a body without a soul. Whenever you come across a business, the first thing you search for is the website of the brand/company. You will receive everything on a website to know, understand and analyze any product or service. There are already around 1.8 billion websites existing on the internet to date. The number keeps increasing as you are reading this blog. Nonetheless, there's a lot that goes behind the pristinely perfect website you view. Developing a website from scratch involves sheer efforts, accuracy and a solid ideation base. Be it a small start-up or large-scaled business, one needs to be acquainted with the fundamental aspects of website design and development.
Designing and developing a website encompasses various steps to form a finished digital product. Therefore, here we are to take you through an informative roller coaster of developing a website from scratch. Here you go!
A Detailed Insight to Developing a Website from Scratch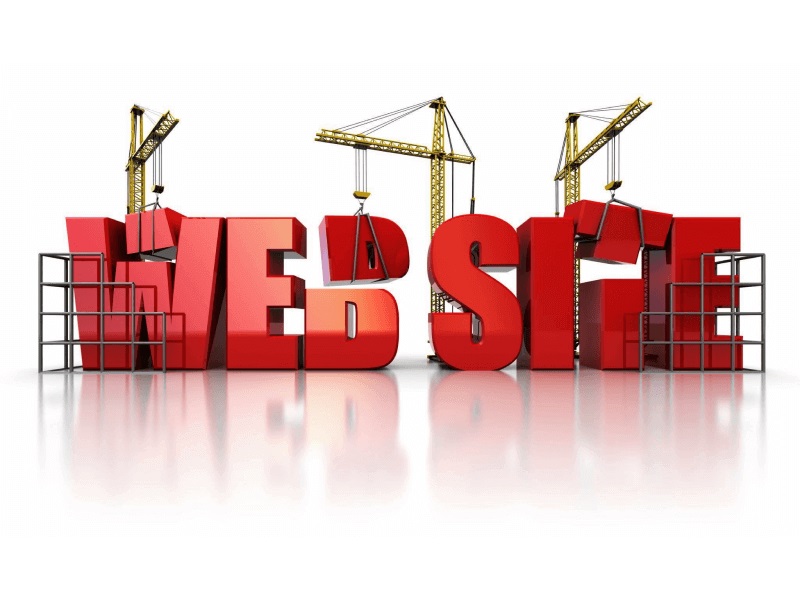 Website development is not as easy as it may seem. Developing a website comprises graphic design, user experience design, user interface design, authoring, authorized coding, and proprietary software coding. Simply put, the process of website designing is all about how the overall layout of the site looks and takes care of the visual appeal of the entire website to attract visitors' eyeballs by attractively displaying the content.
Following are the A-to-Z Steps of Developing a Website Conveniently, have a look:
1. Recognize the need for website creation: First things first! Understand the purpose of the business. Ideating the prime objective of building a website is paramount. For instance, if you want a website for your business that deals in retail selling garments, creating an Ecommerce web page would be the smart move. Choose the finest Ecommerce website development services that will understand your precise business needs and deliver you the best-in-class website to stand out amongst the rest.
2. Search for a good web hosting service provider: Picking an apt web hosting provider is imperative, no matter which method you opt for designing and developing a website. Basically, a web hosting service provider is a web hosting company/agency that renders a server while offering optimum storage space and accessibility to the digital world.
There are some eminent web host providers like Hostinger, BlueHost, HostGator, HostPapa, and A2 Hosting. All you need to do is evaluate each of these web hosting services, analyze and compare their plans and pick the best-suitable for you.
3. Choose the best-suitable domain name: Picking an appropriate domain name that goes well with the brand identity and geographical location of your business is what you should look for. Elucidate your vision to the developers and designing team so that they provide you with an apt domain name with the name of your company and its location. Opting for a custom domain name is highly important to fetch customers from the nearer location.
Also, make sure that you avoid taking generic domain names or else you won't be able to outshine in the digital traffic. Some of the popular websites to buy domain names are Web Hosting Canada Review, HostPapa, CanSpace Review, and GoDaddy. There are more other websites out there offering free domain names for the first year.
4. Select a website builder: After locking on your preferred domain name, the next step is to choose a website builder. The way web host providers and domain name registrars aid you, there are website builders that provide you with ready-made templates. You can choose from both the free and pro versions of Shopify, SquareSpace, Wix, Constant Contact and HubSpot tools for developing a website from scratch. Using WordPress as your web builder can also help you in creating a basic yet flawless website. For those who wish to create an advanced website for their business, consider building it on HTML. Hiring a team of experienced developers from website design and development services providing agencies would help you in achieving the same.
5. Designing and customizing a website template: This step of website design and development requires to change the template or draft for your website. You cannot directly publish the site template, it is required to modify the template as per the nature of your products, services, company's information, target audience and website objectives. If it's a WordPress template, change it with WordPress itself as it is even easier. All you have to do is select the matching color palette and give the finishing touches for your website's pristine look.
6. Installing a Content Management System (CMS): As they 'Content is the King', it is utmost important to keep the website updated with premium and high-quality content. As a business owner, go that extra mile to ensure that the website content is up to the mark, so it is hassle-free for the users to find anything they want while being at the comfort of their homes. Install a CMS on your website in order to optimize your content and draft fresh content for all the pages like homepage, about us, products, services, shop, blog posts and contact us page. Additionally, make your website visually appealing by availing premium UI/UX design services from AppStudio.
7. Previewing and testing the website: The final step of the website development process previewing and testing the website. Everything is placed properly; all you need to do is preview the website before launching it finally. If you come across any bugs or errors, contact your team of developers and get it fixed. Therefore, the users can have a one-of-a-kind experience without any hassle.
Wrapping Up
Website development is the linchpin of any business. Owning an enticing yet informative website conveying relevant information to customers about the products and services is paramount. Hence, hiring a top-tier app development company like AppStudio is important to take your business to the next level. We offer best-in-class services to a broad clientele base. Contact us to know more!
Frequently Asked Questions
Q. 1 What Is The Importance of Website Development in Any Business?
Website development is the cornerstone of any business. For any business to prosper, making its online presence is of utmost importance.
Q2. Which Website App Development Company Can I Choose For My Business?
AppStudio is invincible when it comes to website app development, choose us to witness nothing but perfection. Contact us to discuss your project.
Q3. Does Appstudio Offer Website Development For The Healthcare Industry?
We are an all-inclusive app development company offering our website development services for diverse verticals like Ecommerce, healthcare, finance, cryptocurrency, education and many more.