The global pandemic has refocused our attention on the health system. Many custom healthcare software development facilities operate at full capacity and are facing numerous challenges. It includes patient overflows, supply shortages, and changing clinical / staffing needs. Most clinical trials and exploration have been deferred or dropped. So how does healthcare software development fit into this condition. Also, what would we be able to anticipate from it in the times of COVID-19 and beyond?
The Impact of COVID-19 on the Healthcare Sector
The effect of the COVID-19 pandemic has penetrated deeply into all layers of society, and the healthcare industry is also suffering from the shock wave. When the pandemic had initially started, a three-phase reaction had begun that had to respond, recover, and finally renew itself. The entire health system has been deeply affected, taking into account the state of the pandemic and the various problems it poses. Supply chain failures, staff quarantine, and the general growth of security protocols have raised concerns in the hospital industry.
Importance of Custom Software Development in Our Healthcare Sector
Want to learn more about how these solutions can support change in your organization? Here are a portion of the particular ways that organizations profit by putting resources into custom software development.
Improve Processes
Technology often allows us to do work better, faster, and with greater precision. Embracing digital transformation and investing in a software and healthcare application development solution for your organization can have a far-reaching impact. It makes it easier for employees to do their jobs and frees them to focus on the most critical issues at hand. Having digital records can also reduce the risk of errors or misreporting.
Tailor a Solution That Meets the Needs of Your Facility
Every healthcare organization is different. Beyond that, healthcare organizations themselves are incredibly different from other companies. However, this means that most software solutions were not built with healthcare in mind. As a result, they may not include everything your organization needs or may not work well within your specific type of installation. Moreover, creating a personalized healthcare solution is one way around these problems and getting the tools you need.
Comply With the Rules
Compliance is critical in healthcare, but it is possible to create a custom solution and keep complaints. For instance, suppose a project needs HIPAA compliance. In that case, AppStudio team members receive initial HIPAA software developer training as part of the onboarding process in preparation for any additional training provided by the customer. As a company, they have a deep understanding of the responsibilities associated with accessing protected health information.
High-Quality Patient Care
When it comes to Long lines at hospitals, they become one of the main reasons for delaying the consultation process. This is one of the areas of greatest pain where patients are suffering the most. When we use the early days of AI-powered software, this problem is largely solved.
Healthcare Mobile Apps Associating With Wearable Devices
As we use mobile apps in almost every aspect of our lives, the medical industry also plays a part. Here are some statistics of mobile health app usage showing the increase and how people depend on them at the current time and their expected growth, according to Statista.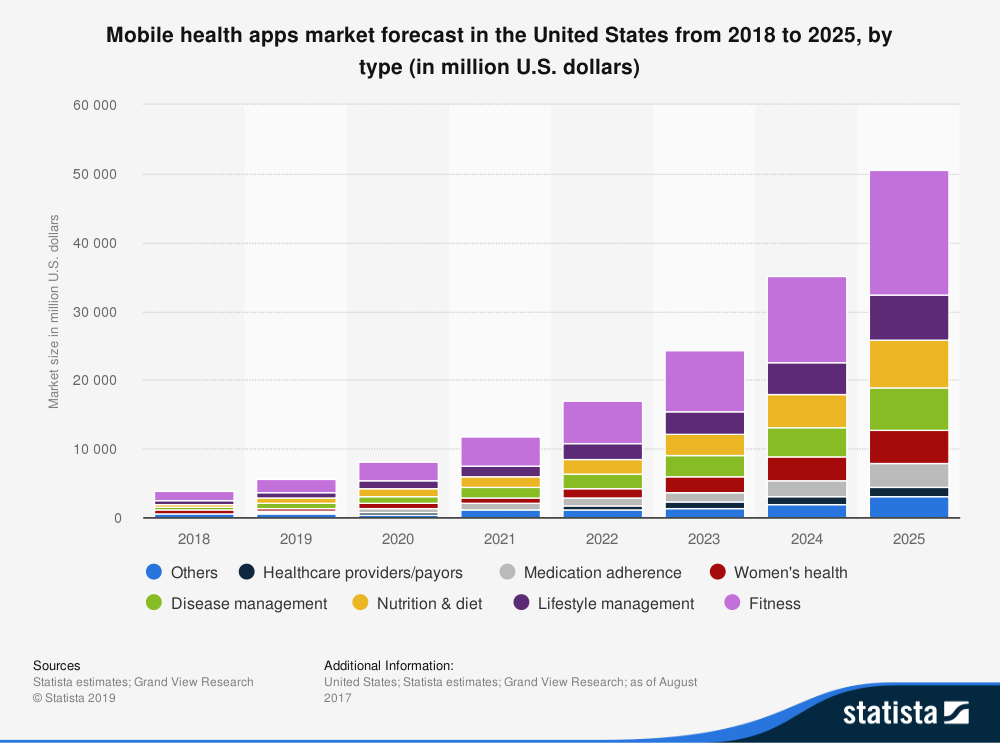 Many types of healthcare mobile applications serve various aspects of health, such as fitness, women's health, personal health record, medication management, and medical consultation applications.
Some of those apps can also be integrated with wearable devices that help people stay active, sleep well, eat better, and maintain a healthier lifestyle. Wearable medical devices also give patients a way to track and monitor their health status and share it with their doctors.
Custom Software Development Lifecycle
The details of healthcare require adjusting software development practices for your needs. Here are the common steps to lead the medical software development process:
1. Configuration of requirements: collect all the healthcare organisation's information to determine the needs to be addressed.
2. Prototyping: conducting evaluations and gathering details to propose a raw solution.
3. Design and programming: establishment of a technological solution.
4. Software test: verify the absence of errors, errors and other problems.
5. Final adjustments: validating the software solution and delivering it to a healthcare institution.
To perform the above-listed 5 steps, you will require a trusted healthcare software development company. So, below in the upcoming section, we will disclose the top 3 companies for the same. But, first, let's take a quick look at:
Top 3 Custom Healthcare Software Development Companies
AppStudio is one of the best custom software development companies. However, they have created and delivered more than 100 digital solutions using emerging technologies. With 10 years of experience, their expertise in providing end-to-end custom software development services can help companies reach the pinnacle of success.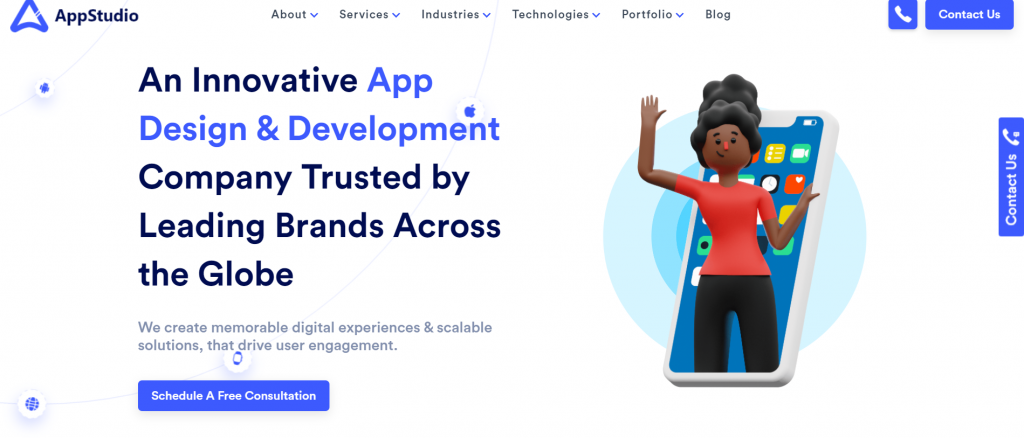 They have worked with 30 Fortune 500 companies and more than 100 companies to provide them with a customized solution to grow at scale. Its cross-functional team of developers can create various digital solutions using the latest technologies, including Blockchain, AI, IoT, and Cloud.
Zazz is one of the leading software development companies offering a wide range of web and mobile solutions worldwide. The company has a team of more than 50 highly qualified and experienced IT professionals. Moreover, they can provide the best technology solutions and consulting services for various business needs.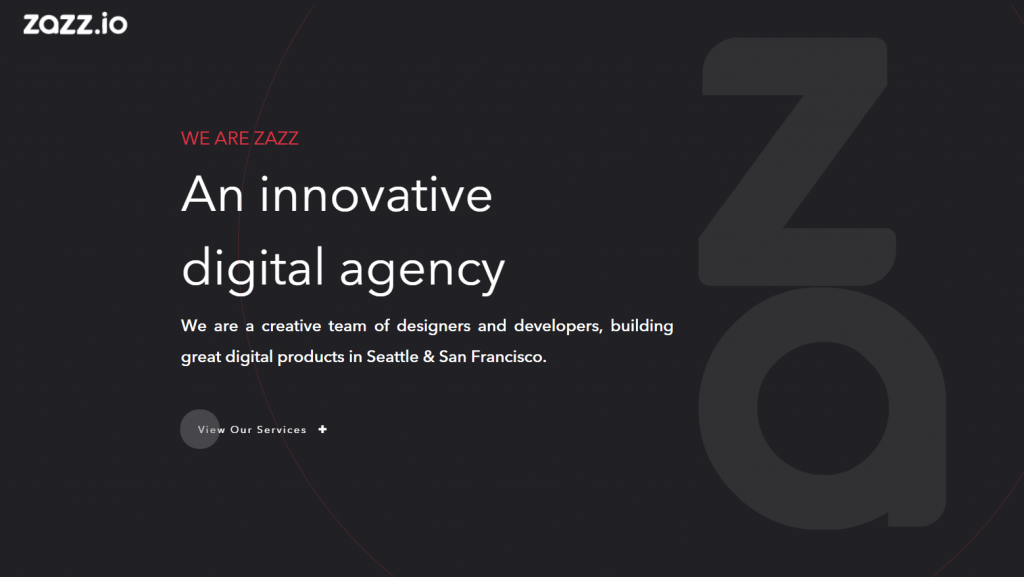 Started as an application development company, App Incubator has grown into one of the leading custom software development companies. However, with its expertise in developing secure and scalable custom software applications. Using agile software development methodology, the team of designers and developers ensures that they create and deliver robust healthcare applications within the scheduled schedule and fixed budget.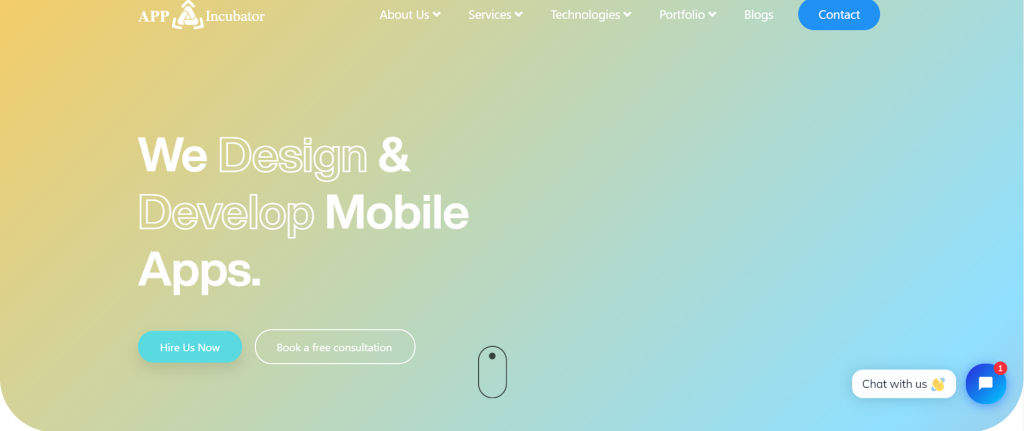 Final Thoughts
Personalization is the future of the healthcare industry. According to Monetate, the personalized web experience increases sales by 20% more in an organization. The backbone of custom software is customization, and you can revitalize your existing infrastructure by changing each point of contact for patients.
Simply put, both package and custom software solutions accelerate the pace of the drug development process, ensure the world-class diagnosis of all diseases, protect sensitive data in the cloud, and provide advanced recovery solutions through analytics of data cognitively. In addition, it improves the standard of medical care that is essential for the overall growth of a country.
AppStudio has served as a technology partner for several SMEs and companies to develop customized software according to their needs. Also recognized by many other firms for our contributions in individual technologies. Visit our services page to learn more about us.