The outbreak of the unprecedented pandemic has adversely affected countless businesses, especially the food industry. However, shifting the business online has prevented entrepreneurs from enormous potential losses. A survey by Statista says that the number of people using food delivery apps has doubled since 2019. While the food delivery services generated 364.8 million in revenue in 2017, the amount doubled in 2020 to 625.9 million. Additionally, online food ordering will aid these on-demand apps to witness a surge of 858 billion by the end of 2024. The year 2025 will be a breakthrough in the food ordering apps market by reaching the one billion mark.
These figures speak volumes about the upcoming revolution expected in the food delivery apps industry. Even though the pandemic is over, people still choose to order food online, making this sector the most sought-after potential business idea. Therefore, entrepreneurs looking for a scalable and revenue-generating option can venture into the food delivery market. However, the first and imperative step to attaining success in online food and grocery distribution is creating an all-inclusive mobile app for food delivery. That being said, we can help you with detailed insight into creating an on-demand food delivery app.
The Finest Food Delivery Apps in Toronto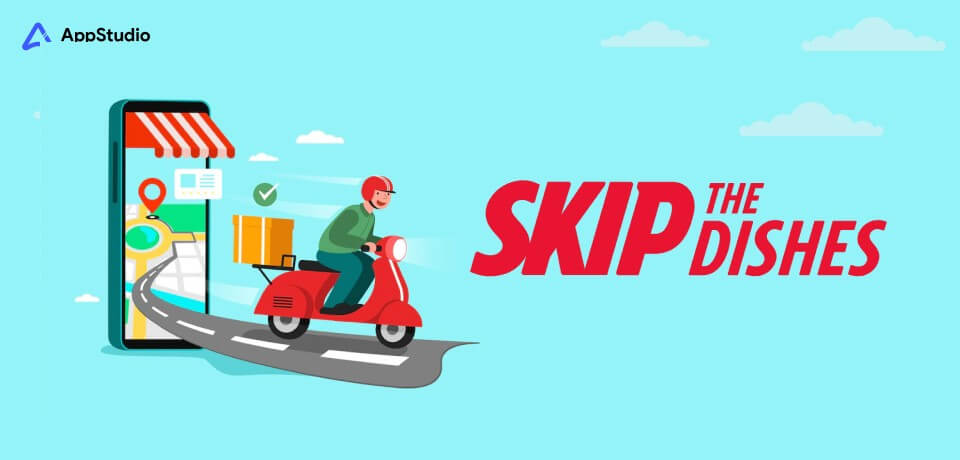 SkipTheDishes is one the best food delivery apps, swaying the citizens of Manitoba, Canada and Winnipeg since 2012. With more than 1 million downloads, they have the largest chain of restaurants in PAN Canada and around 16000 restaurants across the globe. Initially, they expanded in the cities of Canada and then later ventured out to other countries. SkipTheDishes encompasses an ultra-modern food delivery system that ensures control, convenience, and accuracy for utmost customer satisfaction. While acing the game of restaurant mobile app development, this food delivery service employs a workforce of around 2000 individuals. SkipTheDishes harnesses the power of splendid technologies, making them the most sought-after meal delivery app in Canada.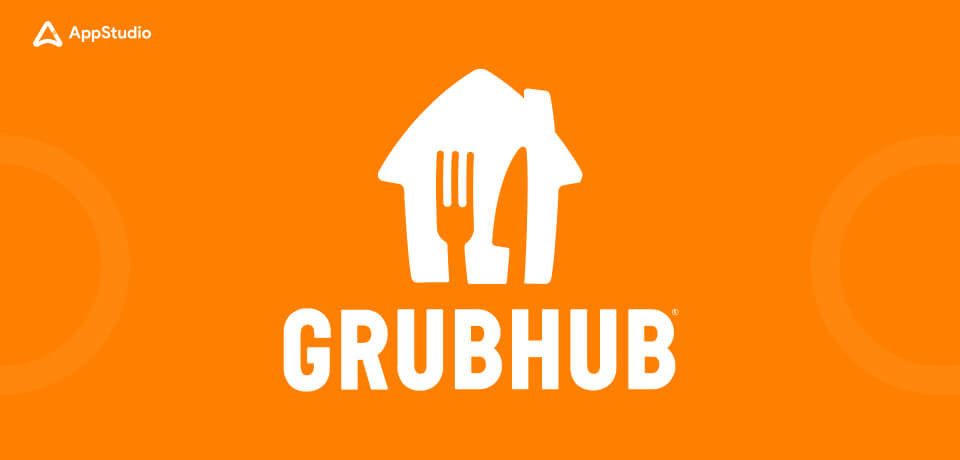 Being one of the oldest food delivery apps, Grubhub is an all-inclusive food ordering and delivery platform based in Chicago, Illinois. This food delivery service giant has collaborated with over 245,000 restaurants in over 4,000 U.S. cities. Moreover, they had contributed around $6 billion in gross food sales to local restaurants. The daily orders amounted to more than 668,000 daily. With 10 million app downloads, they have a broad customer base in countries like Canada, Australia, Europe, etc. Be it a splendid UI UX app design or high-end features, their home food delivery app has it all. From offering real-time and push notification features to a pre-order facility to the customers, Grubhub is pioneering this forte.
Also Read – Insightful Guide To Create A Food Delivery App
DoorDash: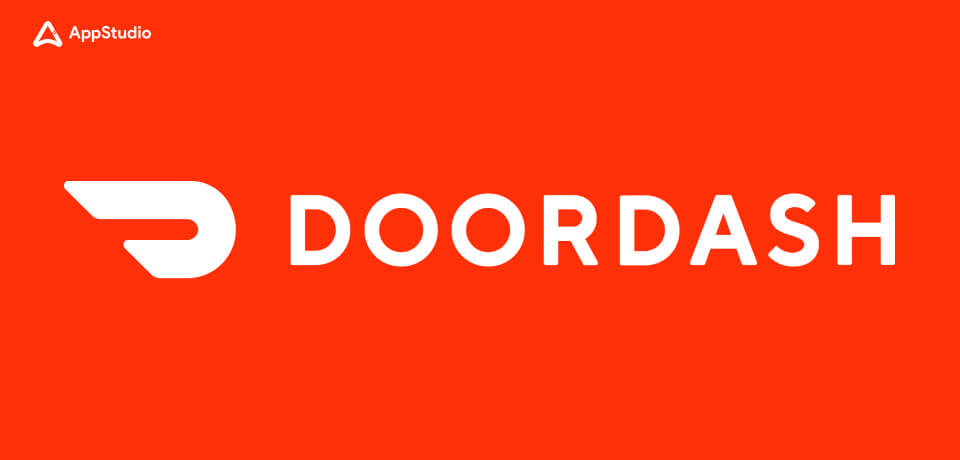 DoorDash is an eminent food delivery company aiding local businesses by providing door-to-door delivery. This food delivery business was launched in 2013 in San Francisco, California, United States, employing around 6900 individuals. DoorDash is famous for its seamless services across 4,000 cities across the United States, Canada, Puerto Rico and Australia. With over 10 million downloads, DoorDash will top the list when customers search for food for delivery near me. Being one of the famous Canadian apps, DoorDash is flourishing in Toronto, Vancouver, Winnipeg and Ottawa. Customers can avail of free delivery and service DashPass Subscription offers while enjoying the 'schedule delivery anytime' and real-time tracking features of the app.
Tim Hortons: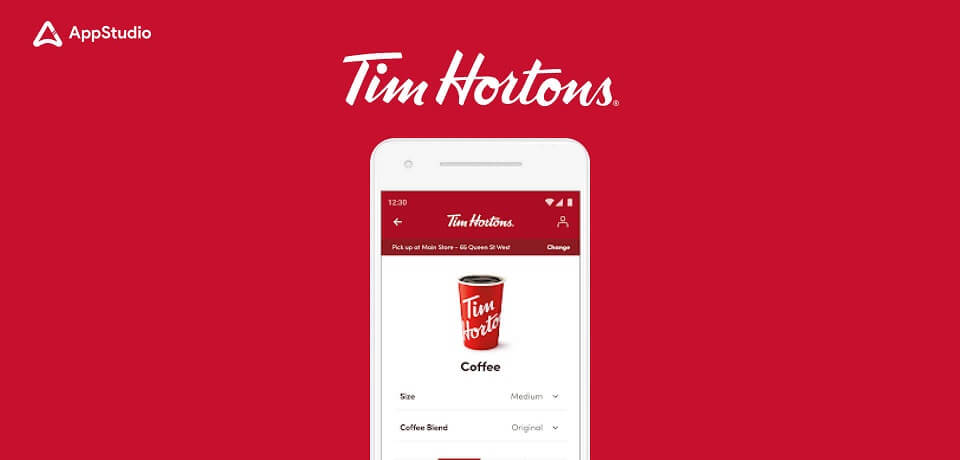 Being the largest Canadian food delivery service, Tim Hortons is spread across 4500 different locations. Canada's most popular blend of coffee and doughnuts by this food delivery service attracts 80% of citizens in a month. 2017 was a breakthrough for Tim Hortons as it became digitized with a fully-functional food delivery app. After the digital transformation and availing mobile application development services, they served major cities in Canada. Around 1500 restaurant owners opened avenues to several individuals looking for employment opportunities. With 1 million app downloads, this online food delivery app made a revenue of around US $ 3.29 Billion.
Foodora: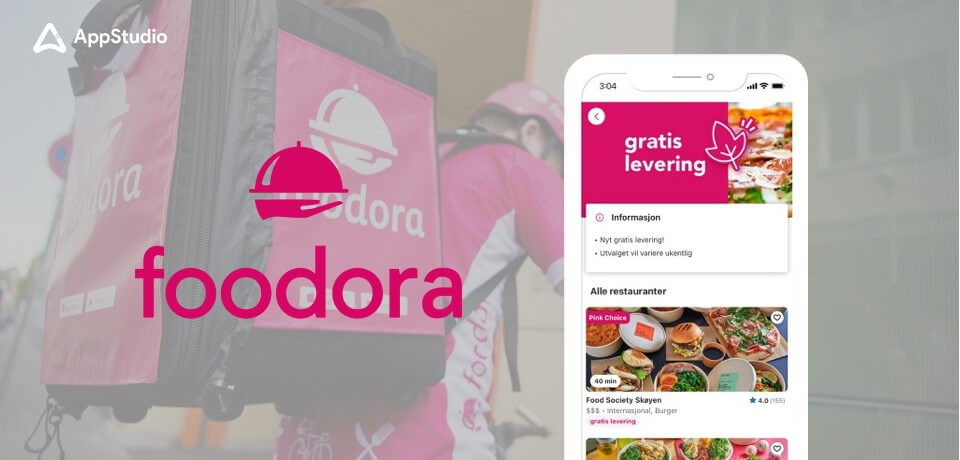 Foodora was founded in Berlin in 2014. This food delivery start-up offering exemplary online food order services to places like Quebec, Toronto, Calgary, Edmonton, Vancouver and Ottawa. With around 9,000 restaurants running successfully in the Nordic region, they expanded their food business chain in the Canadian market. Customers can enjoy the benefits of real-time order tracking, order scheduling in advance, and a takeaway or pick-up facility from Foodora. Must say, this app is a splendid outcome of the android mobile app development.
Winding Up
The food delivery industry is one of the ever-growing sectors globally. While the revenue of the on-demand apps market is predicted to grow exponentially, the food services market will bring an immense revolution by tremendously contributing to the economy. AppStudio understands current market trends and thrives on offering robust, secure, highly scalable food delivery applications. These apps will provide a one-of-a-kind experience to the end-users while helping you achieve your desired profitability. If you are planning to enter into this flourishing food delivery industry, we are there to take care of the entire app development & support part. Connect with our experts to know more about our app development services.
FAQ :- About Food Delivering App Development
Q.1 Why Should I Hire A Food Delivery App Development Company?
A brilliant business idea goes in vain if there's no proper app development strategy and process involved. Connect with AppStudio to avail of our on-demand app development services and integrate the stellar apps created by our team of mobile app developers by harnessing the power of avant-garde technologies, tech stacks and tools. Get on board with us to witness unsurpassable results in your business.
Q.2 How Much Does It Cost To Build A Food Delivery App?
The cost of food delivery application development depends on multiple factors. For example, the type of app you aim to build, the number and complexity of the app's features, and the time taken to integrate the features – the cost of creating an app depends on these factors.
Q.3 Name Some of The Best Food Delivery Applications.
Some of the popular apps in Canada that have captured a major market share in the online food delivery market are Ubereats, Grubhub, DoorDash, and SkipTheDishes.