"The sweat is the footprints towards a better you!"
This random quote on workout is likely to motivate you if fitness is your Ikigai and a good diet is an inevitable part of your lifestyle. However, these excerpts about the significance of consistent exercise may not be just as effective for every person. That's where fitness and diet management apps come into the picture.
Fitness, for some people, is a matter of indecisiveness while some people deem it an essential lifestyle choice. But many diet and exercise platforms have come a long way in influencing people around the world to take their health more seriously. Many apps have their distinct user base, but MyFitnessPal tops them all in terms of popularity and reach.
In this post, we are going to talk about MyFitnessPal and how its various functionalities led to the title of Canada's most-used fitness app. We will also explore how this diet and workout application managed to attain a massive user base worldwide with some of the best features for exercise and calorie management.
Let's begin with a quick history and app overview!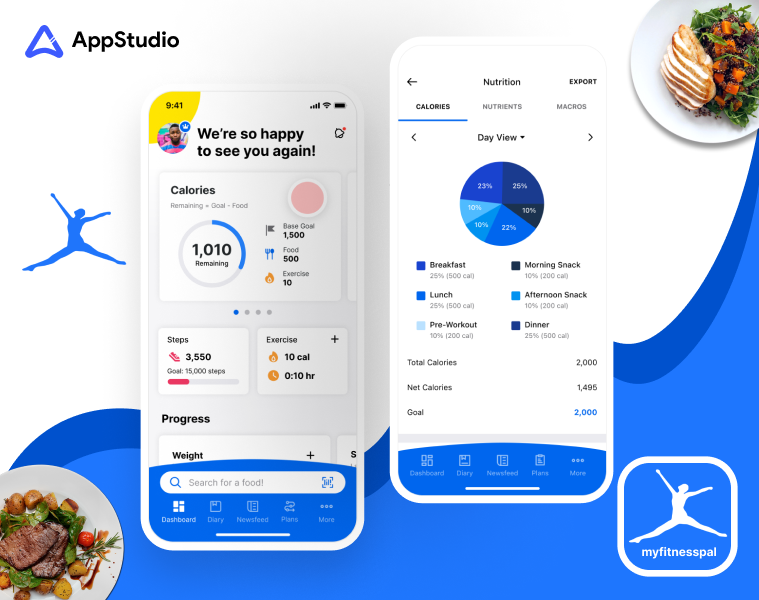 Image source
https://play.google.com/store/apps/details?id=com.myfitnesspal.android&hl=en_IN&gl=US&pli=1
MyFitnessPal – How Did It Start & Where Does It Stand Now?
Available for both Android and iOS devices, MyFitnessPal was brought into the market in 2005 by the Lee brothers. It was initially designed to count calories and track the user's physical activity. Here's how the journey has been for one of the world's most used fitness and diet management mobile apps:
In addition to calorie consumption and exercise log, the app now offers access to some healthy diet ideas and quick recipes. By the end of 2022, MyFitnessPal had more than 200 million application users. If we look at Android downloads only, there are over 100 million worldwide users currently using the platform.
Image source
https://apps.apple.com/us/app/myfitnesspal-calorie-counter/id341232718
Industry Stats that Justify the Supremacy of MyFitnessPal in the Market
People living in Canada and the United States prefer MyFitnessPal over other platforms as it has the largest database that simplifies food logging. The mobile app is the frontier of fitness tracking platforms, but this is not the primary component behind its popularity.
From 2015 to 2022, the platform obtained a gigantic database of healthy recipes and the number of calories in various foods. Users can simply mention the food or scan a bar code to log what they eat. Some stats accurately justify the ascendancy of MyFitnessPal. Some of these stats are given below:
Top Features of MyFitnessPal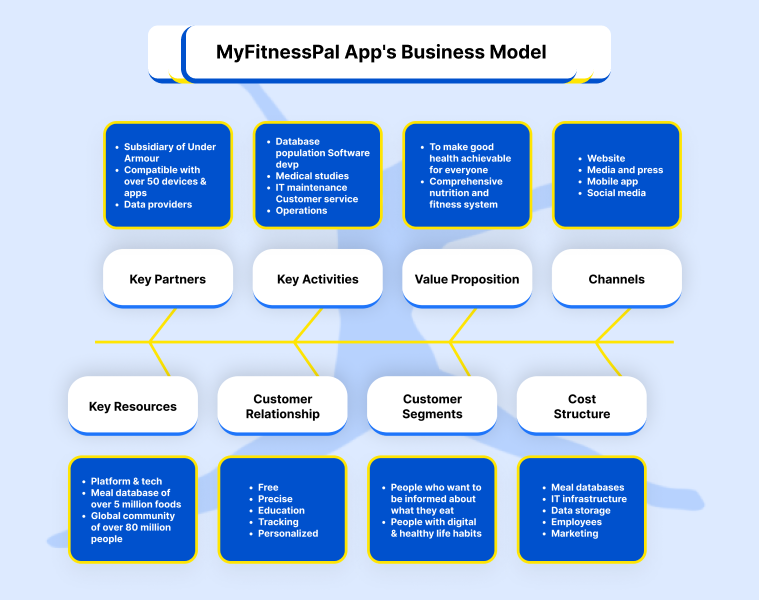 1. Basic Features
2. Premium Features
You can enjoy all these benefits of MyFitnessPal ad-free with a premium upgrade!
Build Your Own Fitness & Personal Care Brand with AppStudio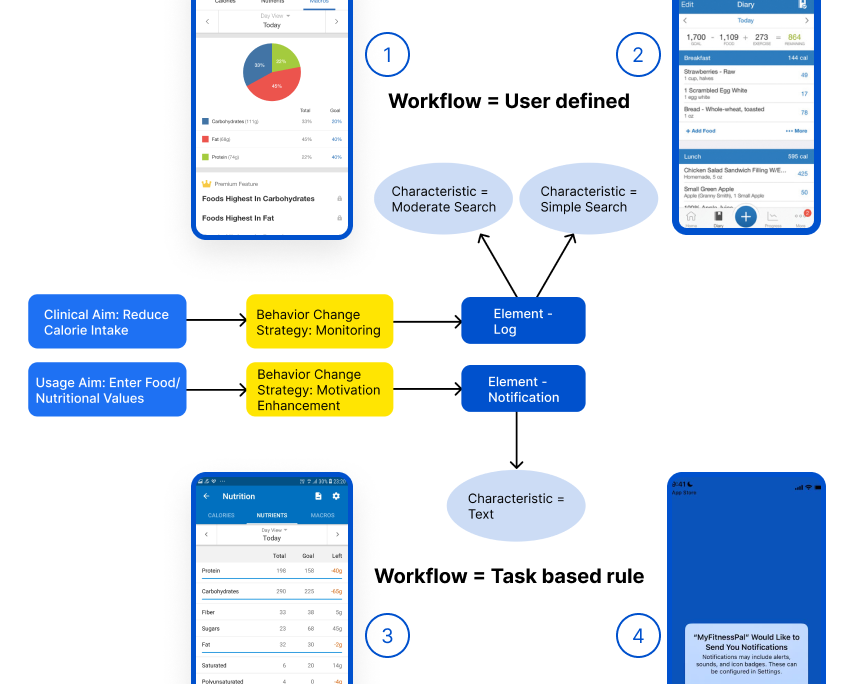 Do you know what made FitnessMyPal the most preferred fitness & nutrition mobile app in Canada and overseas? An idea that evolved with the strategic implementation of digital technologies. A system that Mike Lee built for his own health goals turned into a highly efficient and full-fledged nutrition tracking and physical fitness application.
If you have a similar idea for a fitness venture, you must know that an app like this will need an approx budget of $20,000 – $80,000. The maintenance and scalability costs depend on the type of agency you hire for app development. Moreover, the suite of features similar to that of MyFitnessPal might result in additional integration and third-party customization charges.
You can also consider partnering with AppStudio for custom fitness, diet, & nutrition app development services. Our technology experts who acquire prior experience in the niche can prepare a budget estimate for your personal care mobile app. In addition, we also help you choose mobile app patterns such as native and cross-platform applications.
Not only do we create a transparent application design roadmap, but we also ensure to engineer a digital product that can stand out with its impeccable performance. To learn more, get in contact with the AppStudio team today!