Did you know that the current global fintech industry is valued at more than $190 billion, which will explode to $700 billion in the next 5 years?
Fintech is an exciting industry, and if you have some plans related to fintech apps/platforms, then AppStudio is the place to be!
In this blog, we will share some interesting market insights, and trends related to the fintech industry, and showcase how you can leverage its growth and cement your position as a leading fintech player.
Without much ado, let's dive straight into the amazing world of the fintech industry!
What Is Fintech?
Fintech or financial technology "refers to firms using new technology to compete with traditional financial methods in the delivery of financial services." (Source: Wikipedia).
The 4 major pillars of the fintech industry are Artificial intelligence, blockchain, cloud computing, and big data.
Fintech Industry: The Evolution
The finance industry is as old as human civilization since we have been trading and exchanging commodities, products, and services for thousands of years.
Here is a brief overview of the evolution of finance and subsequently fintech industry:
The Origin Of Organized Finance
1858: 1st ever transatlantic cable connects North America with Europe, and the first telegraph is sent.
1918: Federal Reserve in the USA develops FedWire, which enables seamless money transfer via electronic means
1950: Diner's Club Inc launches the world's 1st credit card
The Early Years Of Fintech
1967: Barkley's Bank launches first-ever ATM
1971: NASDAQ launches first-ever digital stock exchange
1973: SWIFT (Society For Worldwide Interbank Financial Telecommunications) established for large-scale transactions between financial institutions/banks
The 1990s: Increased usage of the Internet propels the launch of Digital Banking platforms
1997: First ever Internet banking operations started by Nationwide Building Society, followed by Royal Bank Of Scotland (one month later)
1998: PayPal launches operations; executes $3 billion of transactions in first three years
The Explosion Of Fintech
2009: Bitcoin is introduced amidst the financial recession, and it changes everything
2009: Venmo is launched, enabling peer-to-peer money transfer via mobile phones
2011: Google Wallet is launched, enabling shopping, payments, etc via mobile phone
2013: Chime is launched as a digital alternative to banking
2014: Apple Pay starts operation
2016: UPI launched in India, which changes everything, again
2019: Fintech Apps receive unprecedented investments, creating hundreds of fintech Unicorns across the globe
The Modern Era Of Fintech
2020'; Covid-19 and lockdowns push more users toward digital transactions
2022: Metaverse, Artificial Intelligence, and Automation sweeps over the fintech industry
2023 & Beyond: The combination of blockchain, crypto along with AI, ML, and Metaverse creates new opportunities, never seen or experienced before
Interesting Statistics & Market Insights For Fintech
66.7% of bank executives strongly believe that fintech will be used dominantly on mobile apps and wallet payments in the coming years
38% of all personal loans granted in the US were done via mobile apps/websites
As of 2020, there were: 8775 fintech startups in the USA, 7385 in Europe, Africa, and the Middle East, and 4800 in the Asia-Pacific region. By 2022, there are 26,000 fintech startups globally
Companies wish to collaborate with 47% of fintech firms for streamlining their finances/transactions
Upto 50% of IT spending by large organizations specializing in consumer-centric transactions is done on fintech
65% of Americans use digital banking (2022)
Digital payments will swell to US$8,266,917 million by end of 2024
Mobile-based transactions capture 88% of the market of digital payments, with an annual growth rate of 121%
Almost 80% of the United States millennial population uses digital banking, dominantly on mobile
Digital payments (Credit cards, internet banking, wallets) have already surpassed cash transaction.
Peer-to-peer money transfers will cross the $1 trillion threshold by 2025
Apple Pay, Google Pay, and Samsung Pay alone control almost 50% of all digital payments across the globe (except Asia-Pacific)
64% of the entire human population used at least one fintech app (2019-20)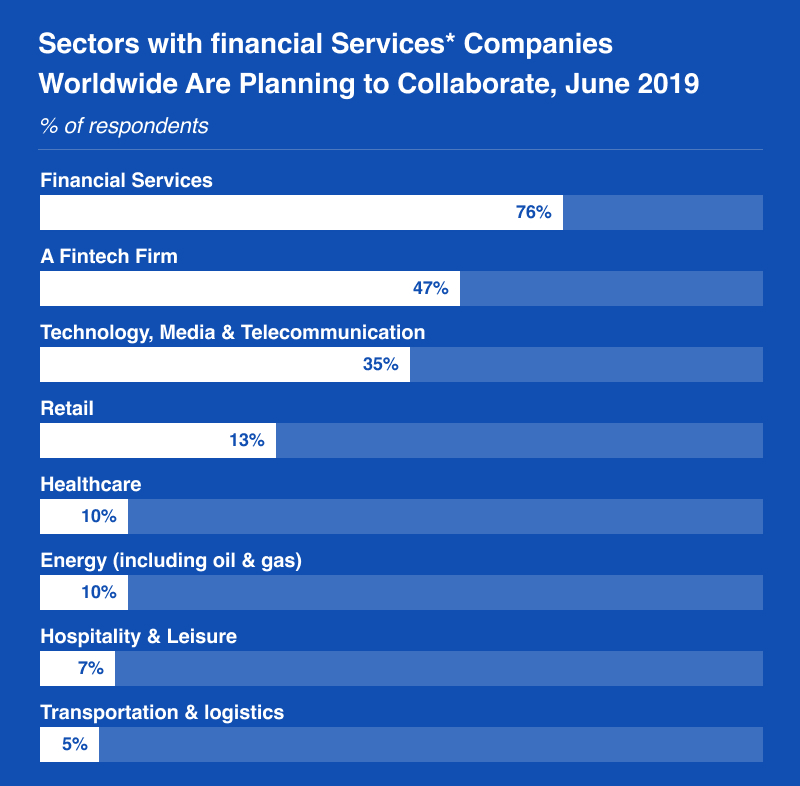 Reference- https://www.insiderintelligence.com/
Different Types Of Fintech Startups
Some of the most popular and widely used categories of fintech companies/startups and apps include:
Digital lending
Such fintech companies utilize web and mobile platforms to approve and qualify funding, which typically occurs more quickly than traditional bank lending processes.
Payment Platforms
These organizations streamline and accelerate money transfers, frequently utilizing solutions like blockchain to create secure transactions and maintain a permanent record of information.
Digital Banking
Digital banking enables clients to access banking services online instead of relying on physical bank branches.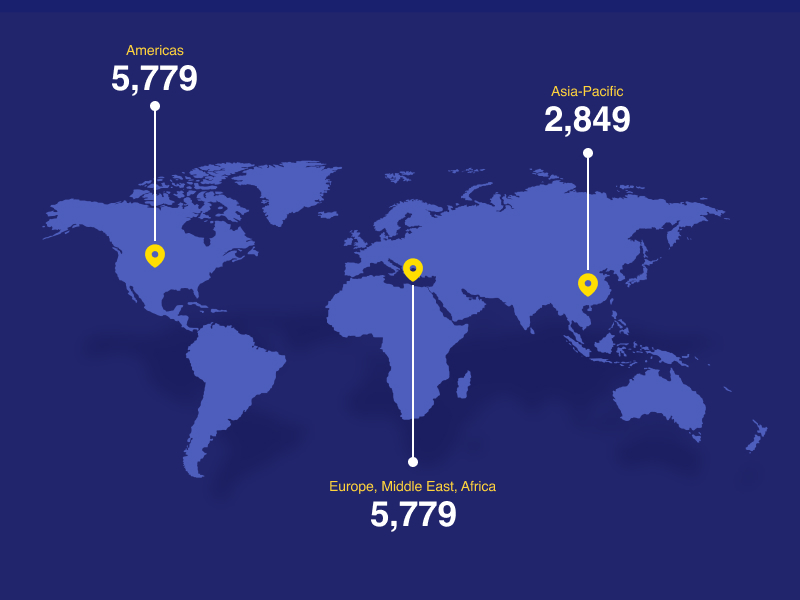 Image Source- https://www.insiderintelligence.com/
Alternative credit services
Such fintech startups/companies leverage customer payment history and financial behavior data to assess creditworthiness, granting funding to borrowers with limited credit histories or low credit scores.
Equity Financing
These companies facilitate companies' capital raising efforts.
WealthTech
Wealthtech offers digital solutions that aid customers in wealth management and financial decision-making.
InsurTech
Such fintech companies aim to increase the efficiency and cost-effectiveness of insurance services.
RegTech
RegTech is concerned with addressing regulatory, compliance, and security issues that arise from fintech, helping companies manage risk.
Banking as a service (BaaS)
Focussed on banks, these fintech organizations enable licensed banks to integrate banking services into non-banking business offerings.
How AppStudio Can Help You To Leverage The Power Of Fintech
With our deep subject matter expertise and knowledge of technology stacks, we at AppStudio are delivering path-breaking fintech apps, that are revolutionizing the entire industry.
For instance, we developed Settlyt, a disruptive fintech application that enables friends to seamlessly place and manage bets, with never seen before flexibility and control for both parties.
With TaxVolt, another powerful and scalable fintech application, users can precisely file income tax returns and save both time and resources.
These applications were developed after conducting intense market research, decoding the needs of the users, and embedding the power of technology with the logic of finance to create magic.
Consult with our fintech application experts at AppStudio, and find out how we can help you to leverage the power and growth of the fintech domain to trigger unstoppable growth.