As the economy continues the lockdown in response to COVID-19, companies have attempted to implement new ways of How do you keep employees engaged when working from home?. The Covid-19 virus invaded and rearranged the workplace with unprecedented speed.
Throughout the period, businesses around the world have sent millions of workers home to work virtually. For instance, the outbreak of COVID-19 not only forced wfh, but it also raised a large number of other challenges for businesses, leaders, and staff to overcome.
Significant Challenges In Effective Remote Working:
The introduction of remote work is broader and deeper than most employees realize. A systematic strategy and a substantial investment in evolving corporate culture, require it to be sustainable long term.
With a rapid implementation in the impact on small businesses due to coronavirus, WFH is a must to sustain productivity. But this also brings with it specific difficulties. Some main barriers for both team & workers after the introduction of Work From Home are as follows: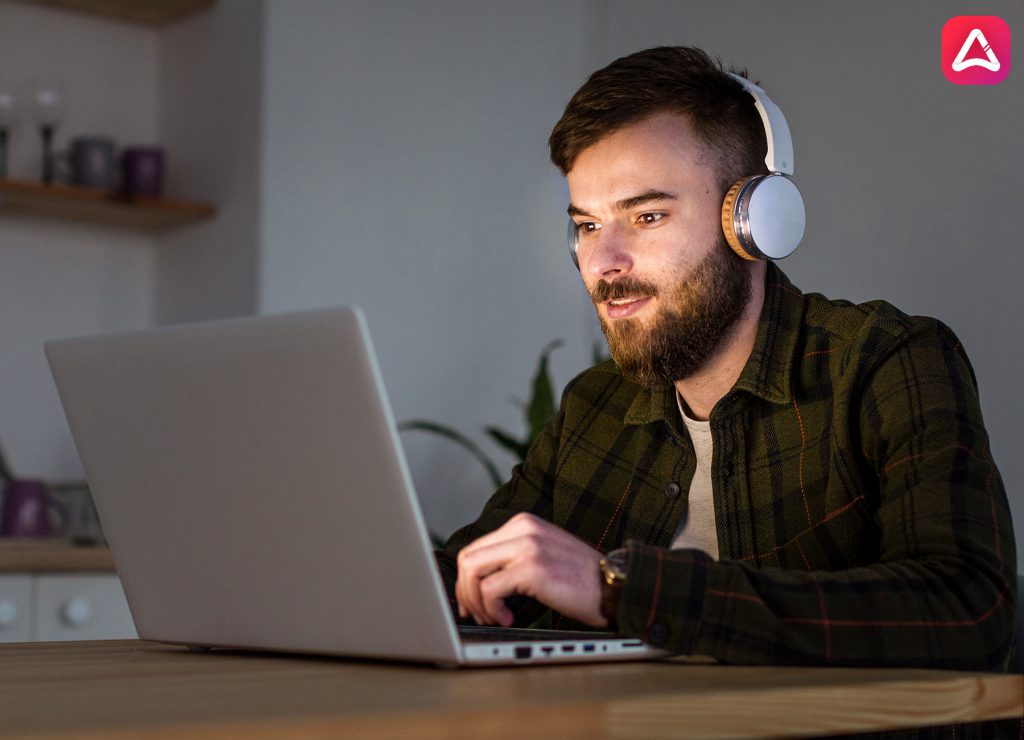 Work From Home Challenges For Teams:
Managing Projects
The biggest problem with remote work is How do you manage your team WFH & handling tasks while the team spread around many locations. Without powerful proximity, communication seems to be more complicated, and maintaining track of daily tasks becomes troublesome, particularly for complex projects and large teams.
Distant Collaboration
When team members are in the same room, they can communicate with documents, events, tasks, and each other without even any real restrictions. However, app developers and virtual workers find limits, and even communicating with the same document poses challenges.
Task and Productivity Tracking
To meet big goals, you need to make sure that all other tasks achieve promptly. Keeping track of the progress made by several remote employees regularly is a challenging task.
Different Locations & Time Zones
One of the most significant freedoms that remote work offers companies is the opportunity to recruit global talent. The downside is that many android developers and other talents will be working in various time zones that can get the team out of alignment. There are no assurances that when you need them, everyone will turn on.
Maintaining Trusts With New Employees
There are apparent trusting problems between remote teams when you can see what people are doing. In certain situations, team members might never have met face-to-face, and this has all sorts of implicit effects on trust among them.
Overcoming Distractions
Distractions are yet other challenges of managing remote employees performance that can turn flexible working into a nightmare and undermine team development. In any case, this issue is reasonably prevalent to all employees.
Unplugging After Work
The easiest way to turn off after working remotely from home is to do everything you set off to get before the day ended. That's why efficiency is vital because you know precisely that you qualify to turn off once you've ticked all off the day's checklist.
How To Overcome Issues?
To address these obstacles, leaders should understand new ways of handling and interacting with workers and allow more employees to communicate.
Here Are Six Ways You Can Maintain Your Team Efficient When Working From Home:
Tech & Productivity
First and foremost, one of the most effective ways to help teams succeed when working remote is to provide them with resources to remain connected and efficient.
Daily Check-Ins
Review-in via video chat, phone call, or text message in the morning will create a sense of normality. These check-ins may be one-on-one or within organized teams.
Encourage Dedicated Workspace
Dedicated workstations can help to free workers from regular distractions from home life. Managers, who often operate from home, should promote the development of home offices that are separate from communal spaces.
Steady Support
Leaders can set the standard for their virtual offices with a relaxed and cheerful attitude, helping to establish a level-headed environment where people can still do things. Virtual working hours and be present during the day on instant messaging apps to support employees. Lets discuss Top 5 Essential Apps For working from home for better & productive support.
Lists of Apps to skyrocket team productivity
Slack
Asana
Trello
Hootsuite
Hubspot CRM
Current Status of COVID-19 In The Global Economy
COVID-19 is a health problem, and the situation is regularly changing. Risk varies within and within cultures, but given the total cases in Canada, Canadians' threat is considered high.
Provincial governments Chief Medical Officers of Health help maintain that all cases of COVID-19 occurring in Canada appear to report and treat promptly to protect the health of Canadians.
Till the time, the total coronavirus cases in Canada are 138,803, in which 121,840 had already recovered. The total numbers of deaths are 9188.
Concluding Thoughts
The present situation should be a wake-up call to the companies. Innovation in WFH is becoming quite important. One can find the best results through these technologies by adding a significant Business mobile app development. It will help in increasing the degree of flexibility and consistency to maintain a business balance.
Appstudio is the leading name in mobile app development with customized features. We are proud to develop apps that are visually stunning and highly intuitive.
Appstudio's innovative development team has years of experience in developing apps for several industries. Get in touch with our experts for customized solutions.