Today, we consider this query "How to create a DigitalOcean account?" and come up with this article. Here in this post, we will walk you through the process of setting up your first DigitalOcean account.
Step by Step Guide to Create DigitalOcean Account
Step 2: Click "Sign Up" in the top right corner. The Sign Up page will appear.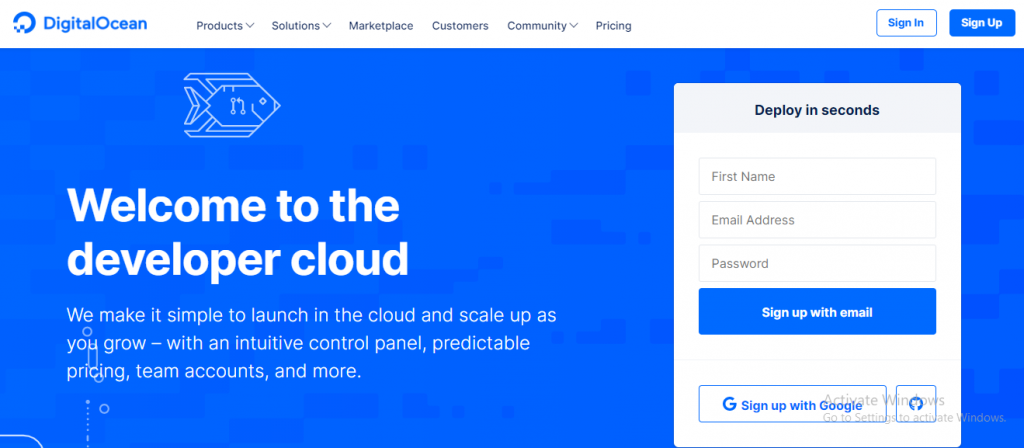 Step 3: Enter your full name, email address and desired password in the corresponding text boxes. Then click Register.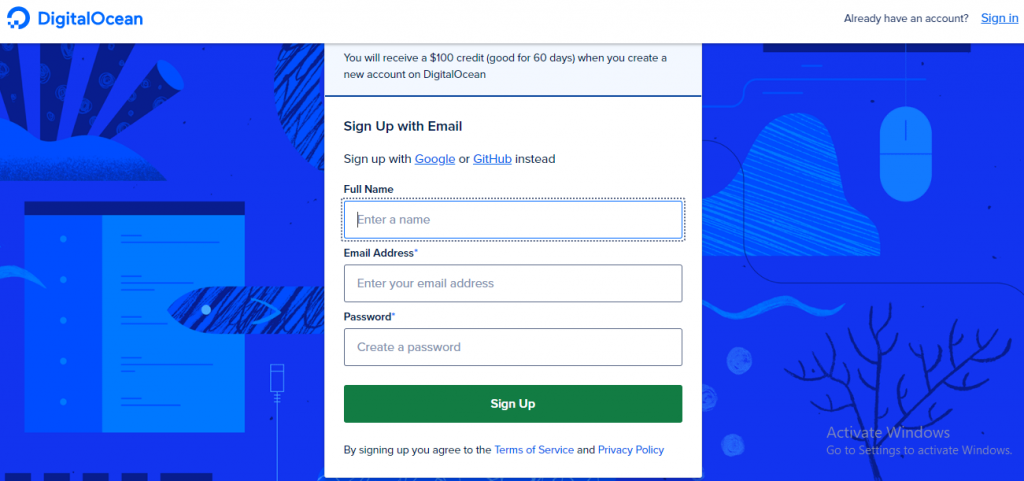 Step 4: Now, an email confirmation page will appear. Go to your email and verify your email address to continue.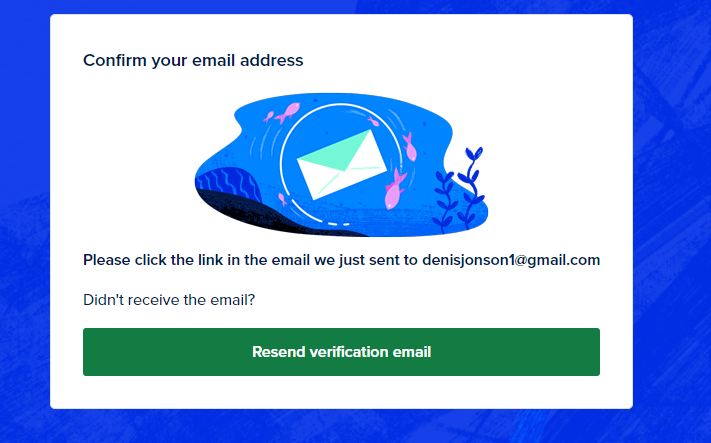 Step 5: Enter your billing information. DigitalOcean accepts debit cards, credit cards, and PayPal payments. When you're ready, click Save Card.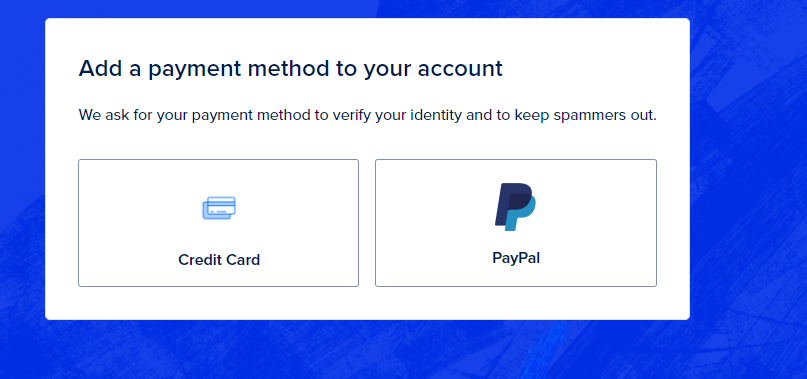 Note: DigitalOcean will now ask you to enter a 6-digit code to confirm your identity when you log in.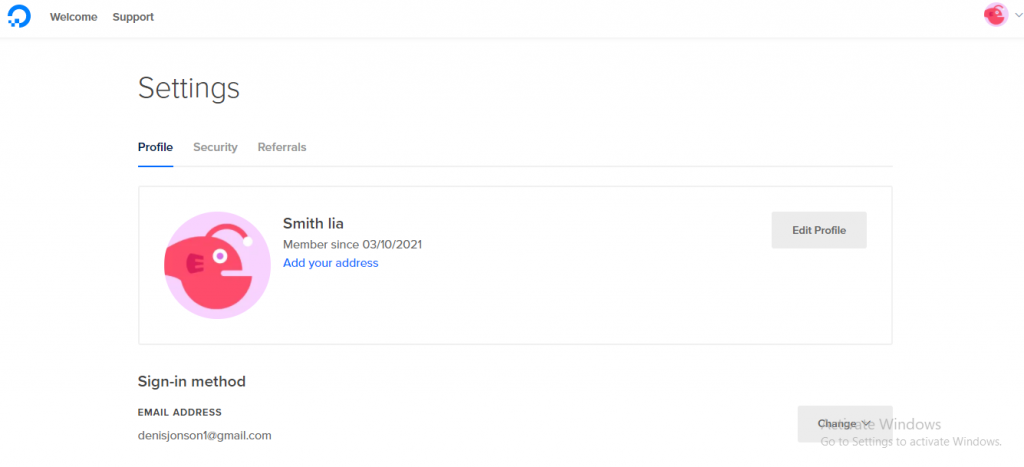 Enable Two-factor Authentication
We strongly recommend that you use two-factor authentication to improve security. You will require a smartphone and the Google Authenticator app. Moreover, to enable two-factor authentication for your account, do the following:
1. In the left sidebar, under Account, click Security. The Account page appears with the Security tab.
2. Click Enable Two-Factor Authentication. The Choose an Authentication Method window appears.
3. We recommend that you select the Authenticator app. Then click Continue. The Connect your application window will display a QR code.
4. Here, you have to scan the QR code with your app.
5. The Authenticator app will display a 6-digit code. Enter that code in the Enter Authentication Code text box and click Submit. Now, a backup method window will appear.
6. Select Backup Codes and click Continue.
7. Click Download as a .txt file.
Concluding Thoughts
After performing the above-stated steps, you will become enabled to access your DigitalOcean account. If you are stuck anywhere or encounter any problem, then contact AppStudio to get instant help. Our professionals will connect with you immediately. 
Frequently Asked Questions
Q1. Is DigitalOcean Free?
— You can use the free trial for any infrastructure service provided by DigitalOcean, for example, all Droplet, Spaces Object Storage, Block Storage and Load Balancers plans.
Q2. Why is DigitalOcean cheap?
— DigitalOcean bases on three key selling points: pricing, simplicity, and high-performance virtual servers. They focus on giving developers an easy way to set up affordable Linux instances that they call droplets. DigitalOcean's price is the most affordable among all cloud providers.
Q3. Is DigitalOcean reliable?
— Since the launch of its first server in 2011, the company has grown at an exponential rate. With a customer base of over 500,000+ developers, they are one of the most trusted cloud hosting platforms in the industry.
Q4. How much does DigitalOcean cost?
— Starting at $ 40, you get more CPU virtual cores for the same price, except for the $ 160 / month model. There are two new expensive drops, including a new top of the line. For $ 960 a month, you get 192GB of RAM, 32 cores, and 3,840GB of storage. Interestingly, there are now more options for $ 15 a month.
Q5. Is DigitalOcean fast?
— A difference of just a few seconds can cost you almost all of your potential website traffic. Fortunately, slow speed is not something you need to worry about when signing up for Digital Ocean.