You need an Apple Enterprise Developer account to distribute internal applications for your company. Here, in this article, we will disclose steps for how you can setup an Apple Enterprise Developer account. Let's have a look:
Step by Step Guide to Setup Apple Enterprise Developer Account
Step 1: Initially, click on the following URL to visit the Apple Developer Enterprise page:
https://developer.apple.com/programs/enterprise/enroll/
Step 2: Now, click on the "Enroll" button from the top right-corner of your screen.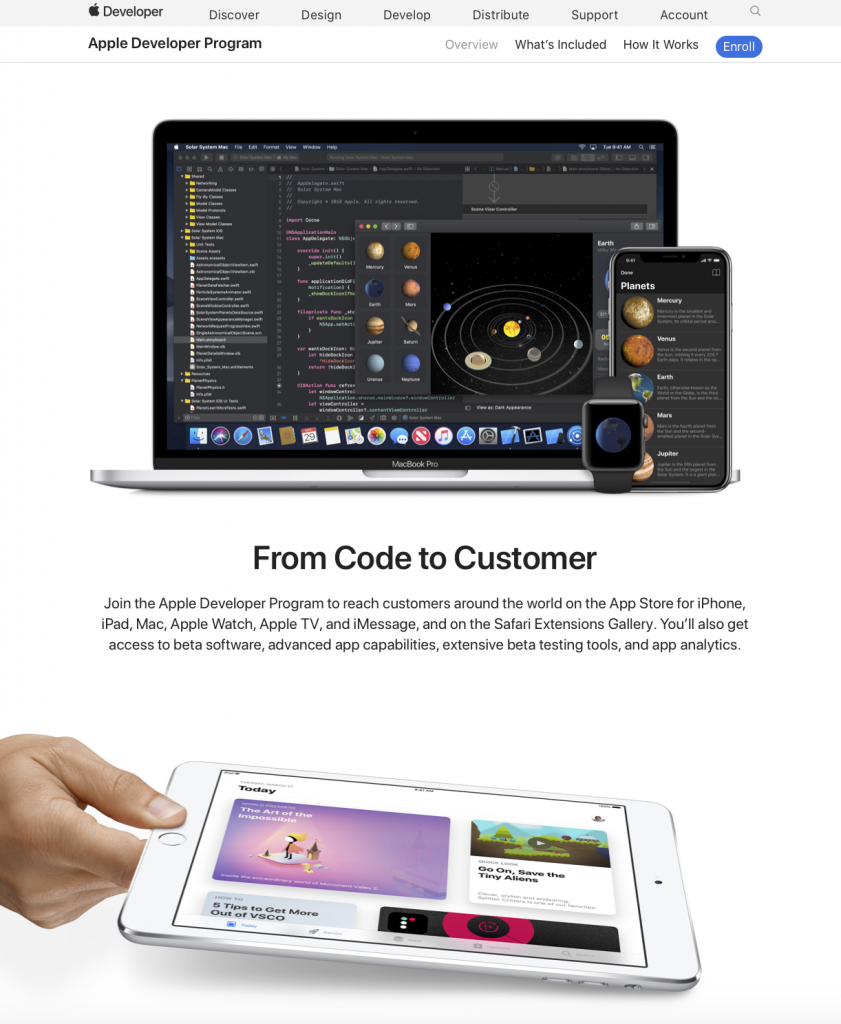 Step 3: Here, click on the "Start Your Enrollment" button to proceed further.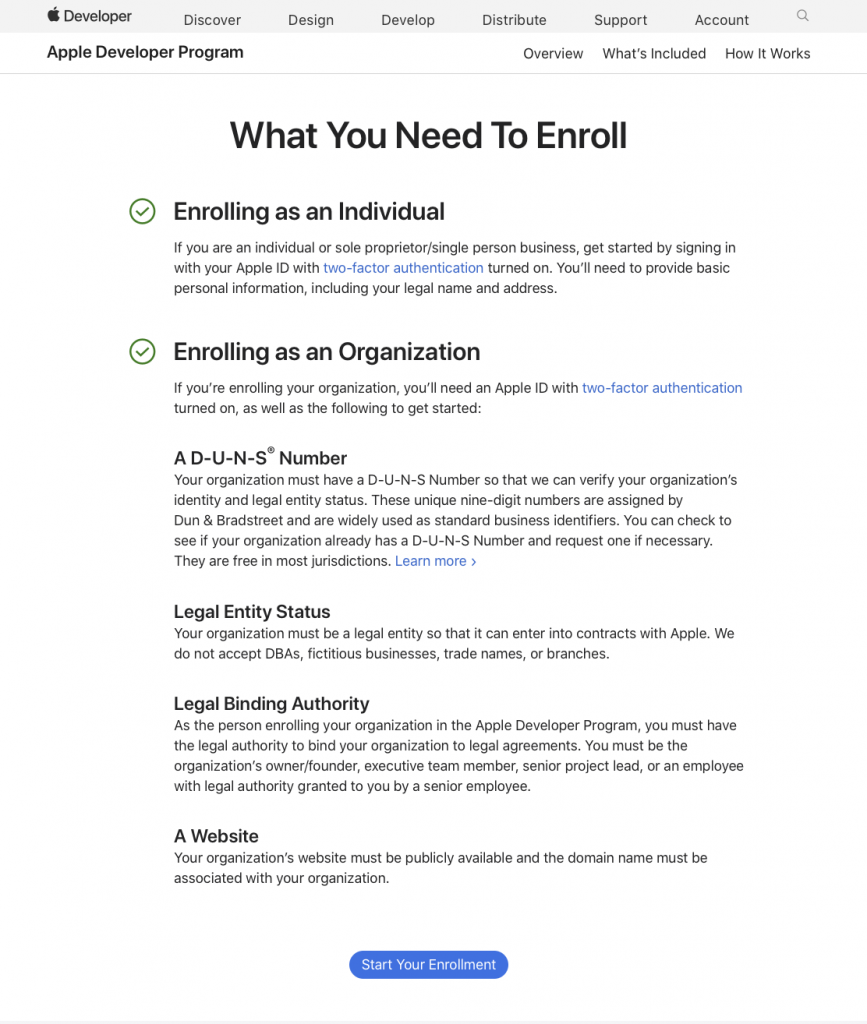 Step 4: After that, you have to Select Your Entity Type and click on the Continue button.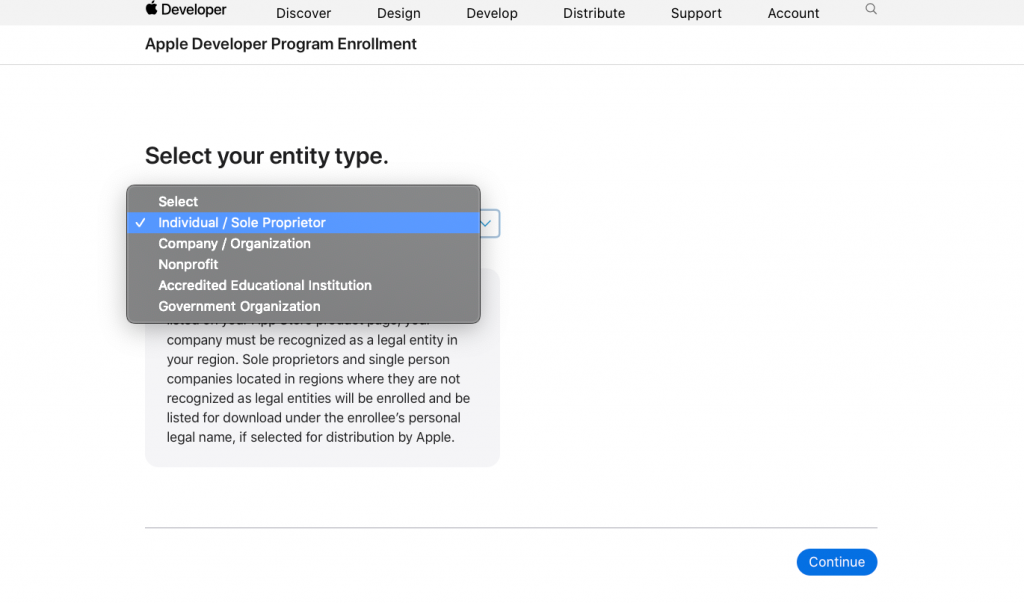 Step 5: Add the required information and fill out the CAPTCHA. Then, click Continue.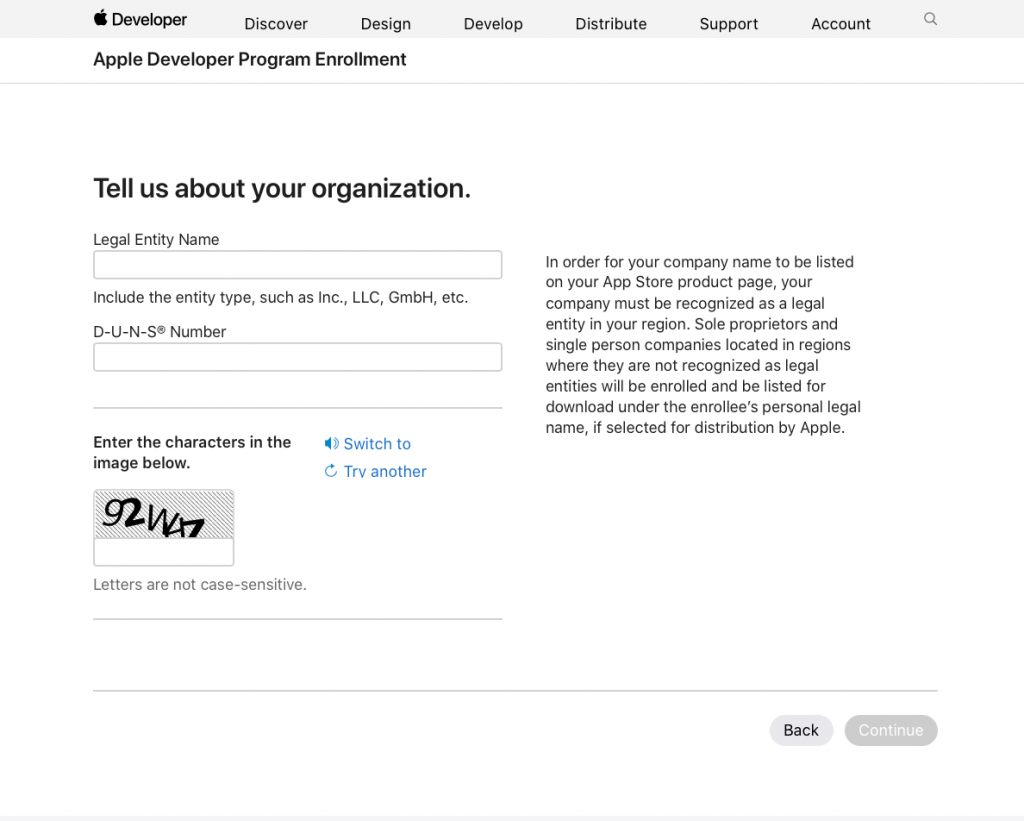 After submitting your information, Apple will contact you to verify your information and provide a direct link to make the payment to finalize your enrollment in the Enterprise program.
Attention Note: After submitting your Apple Developer Program Enrollment application, your account has been fully activated. This procedure takes approx two or four weeks to complete.
Also Read : Developing an Enterprise Mobile Strategy
What is An Apple Enterprise Developer Account?
If you are looking to design apps on the App Store for public distribution that customers can download, you must enroll in the Apple Developer Program. Membership includes access to beta versions of the operating system, advanced application capabilities, and tools necessary to develop, test, and distribute Safari applications and extensions.
Things To Consider Before Enrolling in Apple's Enterprise Developer Program
If you have already enrolled in Apple's standard developer program with an existing Apple ID, then you must enroll in the Enterprise program with a different Apple ID.
Once your account has been fully set up/activated, there is a 2 week waiting period to complete the procedure.
You must be the owner/founder of the organization, senior project leader, a member of the executive team, or have legal authority granted by a senior employee.
Your business/organization must have a D-U-N-S number so Apple can verify that you are a legal entity. There is a possibility that your company has already been assigned a D-U-N-S Number, so it is a good idea to verify it before registering.
The Enterprise program is ONLY intended for a business/organization creating an application for use only by its employees. These apps should not be distributed to the customers or general public under any conditions.
Your company/organization must be a legal entity. Apple does not accept database administrators, fictitious companies, trade names, or branches.
Check Out :