Artificial intelligence (AI) in medical imaging is the talk of the town. AI, particularly machine learning technologies, has the potential to revolutionize healthcare. How? By deriving new and valuable insights from the massive quantity of data created during patient care every day. 
The applications of AI in medical imaging specifically are diverse and evolving. These applications are designed to automate and streamline operations and maximize efficiency, accuracy, and consistency. 
In this blog, we will further explore how we can harness the power of AI to create imaging software. It serves as a great source of information about patients' health and an effective tool for boosting radiologists' and pathologists' productivity.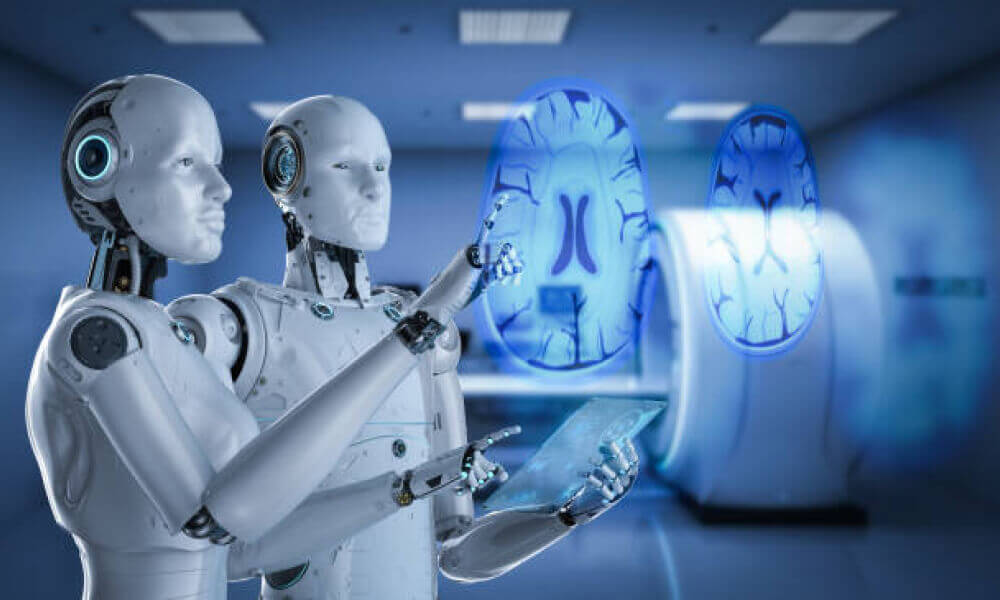 How AI-Based Software Will Change Medical Imaging
The Benefits of AI In Medical Imaging
Greater Accuracy
Radiologists are experts in their field and intuitive by nature. But, artificial intelligence can add a layer of accuracy and consistency to the hunt for abnormalities that sometimes go unreported.
Medical AI imaging can also supplement the greatest degree of precision that may suffer during lengthy or nighttime shifts. It provides radiologists with the reassurance that they have an extra level of decision support.
For instance, Google scientists have created an AI that can aid in the diagnosis of breast cancer. The system employs medical imaging software to capture photos of slides and deep learning algorithms to analyze malignant cells.
The AI evaluated the slides and came to a clinical diagnosis of cancer 99% of the time, whereas for clinical, the number was only 38%.
That said, AI app development is not meant to replace human clinical judgment; rather, AI will complement clinical understanding to the levels we cannot yet imagine. The most powerful hybrid is the one in which humans and machines work together.
Automation of Repetitive Tasks
A feature of medical imaging software that offers great advantages is the ability of AI to automate monotonous and repetitive tasks in the radiology workflow. Since AI can dependably perform these tasks, radiologists can focus on other important activities that may require their attention.
Due to the superior computational ability of AI imaging software, it can interpret medical images faster than medical practitioners. Additionally, AI-based quantification enables lesions and anatomies to be measured and monitored over time with great accuracy.
Thus, medical app development can optimize speed, efficiency, and accuracy, contributing to better patient care.
Computing and Connecting Data
Beyond the boundaries of the human intellect, AI may exploit quantitative data in a variety of ways. The AI's potential will significantly impact the delivery and reception of healthcare by quickly evaluating massive amounts of data and generating meaningful and actionable insights.
Information in medicine is developing exponentially that the human mind cannot maintain in a single view or frame. Therefore we do require the power of technology to assist us.
Today, we have computers that can collect data, mine it, and detect patterns. We utilize algorithms that can detect infections or people at risk of having a cardiac attack based on the frequency of hospitalization and medical history.
The endless possibilities have resulted in a considerable increase in AI-based imaging modality systems worldwide. The expansion has spurred the rapid progress of deep learning techniques and machine learning application development in many industries.
The Applications of AI in Medical Imaging
Medical imaging in the healthcare industry generates a large amount of pixelated data from X-rays, CT scans, or MRIs. Using AI to evaluate these high-resolution images would be beneficial while enabling radiologists and clinicians to be highly productive with a great deal of accuracy.
When it comes to the medical domain, time is of the essence, and AI aids with that. Let's examine some of the real-world applications of AI in medical imaging.
Screening for Common Cancers
In cancer imaging, AI has proven to be quite useful in clinical activities such as tumor diagnosis, characterization, and monitoring. They come in handy in reducing omission errors and observational oversights.
Characterizing the tumor encompasses the diagnosis, segmentation, and staging of cancers in general. This offers strong tumor characteristics that aid in capturing intra-tumor heterogeneity and variability. AI can track changes in a tumor over time, whether naturally or in response to treatment.
Medical imaging plays an important role in cancer prevention screenings, specifically for common cancers such as lung cancer, breast cancer, and colon cancer.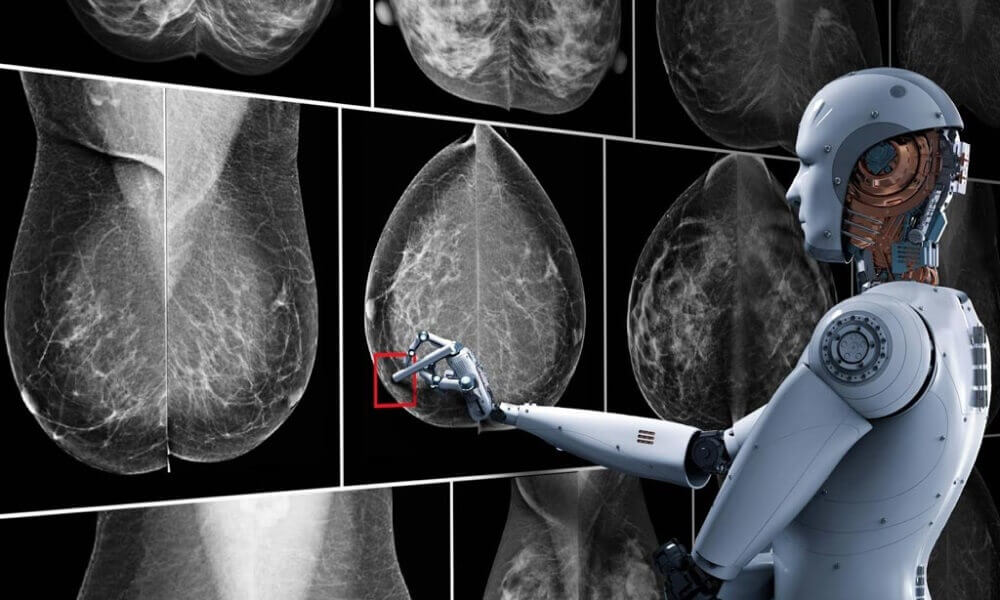 In breast cancer, the microcalcification that occurs in the tissue might be difficult to distinguish as malignant or benign. False positives may result in unnecessary, intrusive testing or treatment, whereas missed cancers may result in delayed diagnoses and poorer outcomes.
AI can improve accuracy and use quantitative imaging features to more precisely categorize microcalcifications by the level of suspicion for ductal carcinoma in situ (DCIS). It potentially reduces the rate of needless benign biopsies.
Similarly, individuals receiving colorectal cancer screenings may have more meaningful interactions with their clinicians if polyps, cancer precursors, are discovered during routine exams.
CT colonography (CTC) enables a minimally invasive structural evaluation of the colon and rectum to detect clinically significant polyps.
However, less competent radiologists may miss polyps and take excessive time to conduct the exam. AI could assist in increasing the accuracy and efficiency of polyp detection at CTC and eliminating false positives.
Early detection of cancer with higher accuracy can contribute to better patient outcomes and less overtreatment. It is easier to treat diseases, when diagnosed early.
Aiding in the Diagnosis of Neurological Diseases
While presently there is no cure for ALS and many other neurological disorders, a correct and accurate diagnosis could help patients comprehend their odds of survival and accordingly plan for long-term care or end-of-life wishes.
Imaging scans are primarily used to establish a diagnosis of ALS and differentiate it from primary lateral sclerosis (PLS). Radiologists must determine whether lesions are important or merely mimicking the structures of one of the diseases, and false positives are frequent.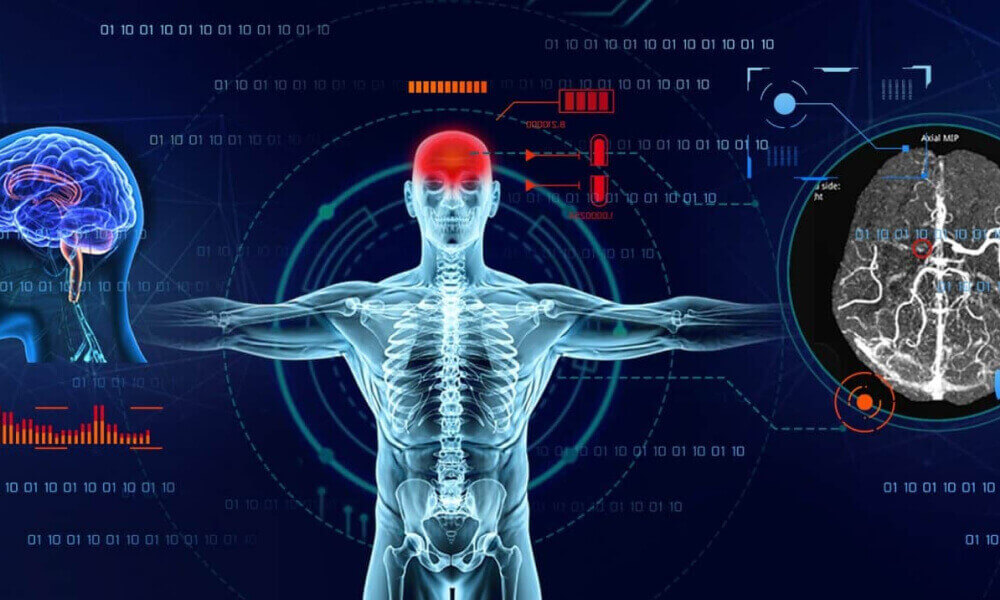 Manual segmentation and quantitative susceptibility mapping (QSM) examinations of the motor cortex are necessary yet complex and time-consuming, as medical practitioners know.
ML approaches are becoming increasingly prominent for dealing with brain-related issues. The use of machine learning to automate such techniques could aid in the creation of promising imaging biomarkers. Such innovative initiatives can assist medical providers in reducing workflow hassles.
Accurately Identifying Fractures and Other Musculoskeletal Injuries
Artificial intelligence to detect difficult-to-see fractures, dislocations, or soft tissue injuries could give surgeons and specialists more confidence in their treatment decisions.
In trauma cases, fractures are frequently regarded as secondary in importance, especially when compared to internal bleeding or organ impairment. When human diagnosticians examine trauma-related imaging, they often ignore fractures because they are preoccupied with their immediate clinical issues.
This is where AI comes in.
For instance, if a patient goes to the ER with head and neck trauma, an AI radiology tool can easily assess the patient for an odontoid fracture. This kind of fracture is typically difficult to detect on normal scans.
Still, AI technologies may be more likely to detect minor variations in the image that may suggest an instability that necessitates surgery.
Allowing unbiased algorithms to analyze images in trauma patients guarantees identification of all injuries and necessary care to ensure a favourable result.
AI may also prove valuable for providers conducting routine follow-ups for popular hip operations, including hip joint replacements. If a joint replacement device becomes loose or the tissue around it reacts poorly, the patient may need an expensive and surgical revision.
Unfortunately, locating issues on the site can be difficult as findings are not easily visible in the X-ray. One must compare the prior test to observe the evolution of abnormality over time. It usually results in a delay in diagnosis and treatment, severely affecting the patient's quality of life.
AI that meets this use case would aid in lowering the false-negative rate, patient danger, and medical-legal risk.
Indicating Cardiovascular Abnormalities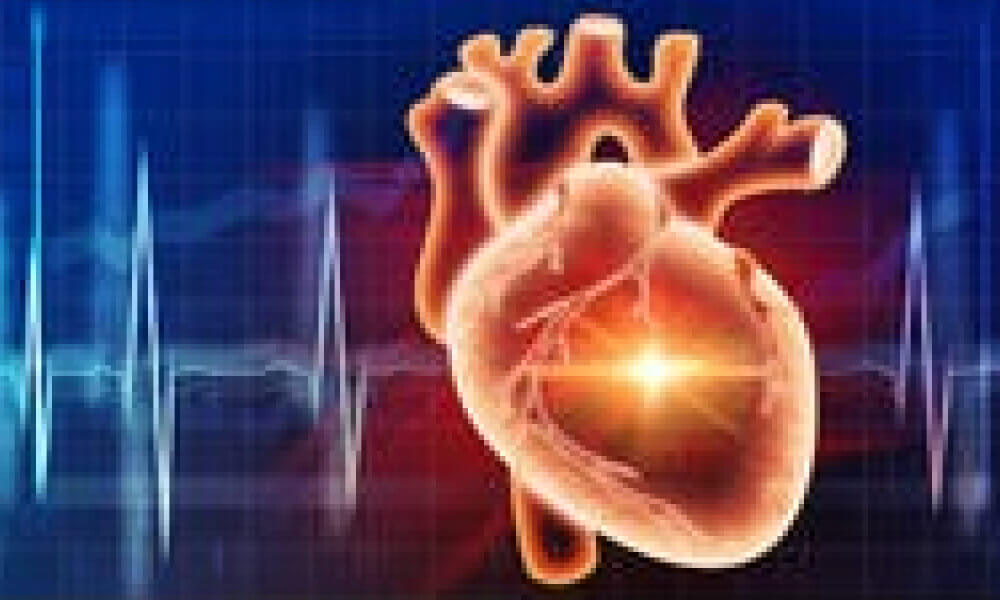 Measuring the various components of the heart might show an individual's risk for cardiovascular disease or detect abnormalities that may require surgical or pharmacological therapy.
Automating abnormality identification in regularly requested imaging procedures, such as chest X-rays, could lead to faster decision-making and fewer diagnostic errors.
For example, when a patient arrives at the emergency room complaining of shortness of breath, the chest radiograph is the first available imaging scan. It can be utilized as a simple initial screening tool for cardiomegaly, which can be used as a marker for heart disease in and of itself.
A radiologist's quick visual judgment is occasionally inaccurate. Implementing artificial intelligence to detect left atrial enlargement in chest x-rays could rule out other cardiac or pulmonary issues and assist doctors in targeting appropriate treatments for patients.
One can use similar AI technologies to automate a wide range of measuring tasks, such as aortic valve analysis, carina angle measurement, and pulmonary artery diameter.
AI applied to image data may also aid in detecting the thickening of certain muscle components, such as the left ventricle wall, or monitor changes in blood flow through the heart and accompanying arteries.
Automated pulmonary artery flow quantification can save the interpreting physician's time by eliminating manual measurements, preventing detection mistakes, and giving structured quantitative data that may be employed in subsequent studies or risk stratification schemes.
Diagnosing Thoracic Conditions
Radiologists frequently use imaging to diagnose pneumonia and pneumothorax. Manual identification may be challenging if the patient has pre-existing lung diseases such as malignancies or cystic fibrosis.
Aside from that, mild cases of pneumonia, such as those extending below the diaphragm dome on front chest radiographs, are frequently ignored.
However, using AI to identify them reliably would cut the time required for diagnosis. When a patient is suspected of having a pneumothorax, AI can assist in identifying high-risk patients.
Pneumothorax, or the formation of air pockets between the lung and the chest wall, can occur due to trauma or invasive procedures. While the illness is treatable, if it goes undiagnosed, it can be fatal.
Artificial intelligence may assist in prioritizing the type and severity of pneumothoraces, thereby changing the urgency of therapy. AI imaging software may potentially be able to assist clinicians in tracking patients over time.
The Final Word
Without question, AI for medical imaging is at a pivotal juncture. AI is improving the ability to process a large number of medical images and has a bright future.
Despite the optimism, there are still limitations that one must address. The fundamental two being- AI applications require legislation to ensure the safety, privacy, and ethical usage of sensitive data; the high cost of AI applications can also hinder wide adoption and extensive market reach.
Also, you can hire a custom software development company to eliminate costs where possible and generate an excellent return on investment.
Nonetheless, AI has the potential to play a massive role in medical imaging. It can alter how clinicians handle the massive amount of images, enhance patient care, and shorten scan times.
Despite everything, we've still only scratched the surface of AI capabilities. With increasing customer trust in AI-based solutions, the medical imaging landscape will continue to accelerate. All you need to do is build robust software to provide radiologists with better diagnostic accuracy.
If you're interested in developing powerful medical imaging software, schedule a consultation with us. We are an award-winning app development company in Toronto with extensive experience creating long-lasting and innovative digital solutions for a wide array of industries.