Sports is undoubtedly one of the most sought-after and massively growing segments currently. Smartphone apps are one of the critical components, engendering large amounts of profits to the industry leaders. As a result, there has been a significant boost in the usage of sports apps with anticipation of reaching a value of USD 36.2 billion by 2028. These real-time sports apps enable users to keep up with the sports news, review play-by-play events for their preferred games, stream videos and analyze statistics about their favorite sports.
With the increasing popularity, various business enterprises are venturing into the lucrative digital sports segment, backed by the support of app development companies building robust and result-oriented digital products. In this blog, we have curated some of the best sport app that have proved fruitful for both users and business owners. Read on!
A Detailed Insight to Some of the Most Remunerating Sports Apps
Here are some of the best live sports apps that are worth installing by the users, have a look:
Bleacher Report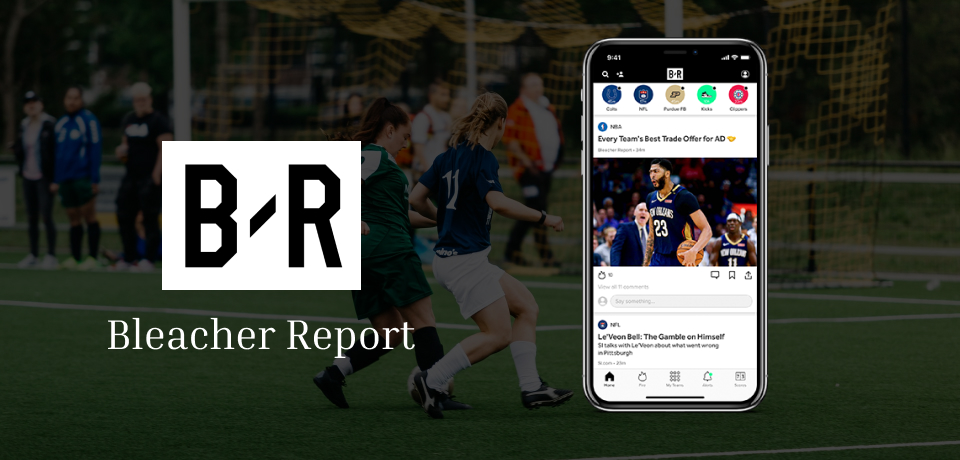 Sports enthusiasts can do away with all the FOMO on the latest sports news as the Bleacher Report app is at your rescue. This is undoubtedly the best sports news app that keeps the users updated on a real-time basis with the news of a plethora of games. Hockey, basketball, American football, mixed martial arts, etc. are some of them. Follow your favorite team and clubs via this app to catch up with all the drama and triumphs with the Personalization feature. This sports scores app has a high-speed reporting characteristic, inducing all the breaking news and score updates. At the same time, you can access all the latest news with the 'Top Stories' and keep track of your favorite stories with the Bookmarking feature. In addition, Bleacher Report, embedded with carousels, enables the users to scroll through their favorite teams on the app's homepage.
Yahoo Sports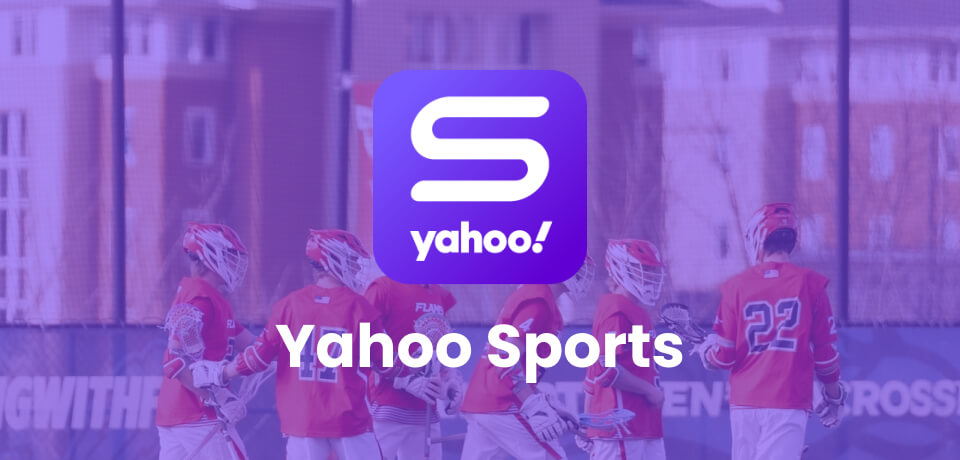 Yahoo Sports is among the best sports streaming apps for android and iOS devices. This app imparts quick information to the users regarding their most-loved sports leagues. While you can receive personalized updates as per your sports preference, Yahoo Sports app provides enhanced coverage of all major football leagues. In addition, receive curated content in the form of blogs and news articles in a spotless and user-friendly interface. There is also a video and article search with improved and enticing search functionality. Moreover, this is also the best free sports app; users need not pay anything to receive accurate live updates. If you wish to venture into the idea of such a free sports app, consider to hire mobile game developers for a flawless experience.
theScore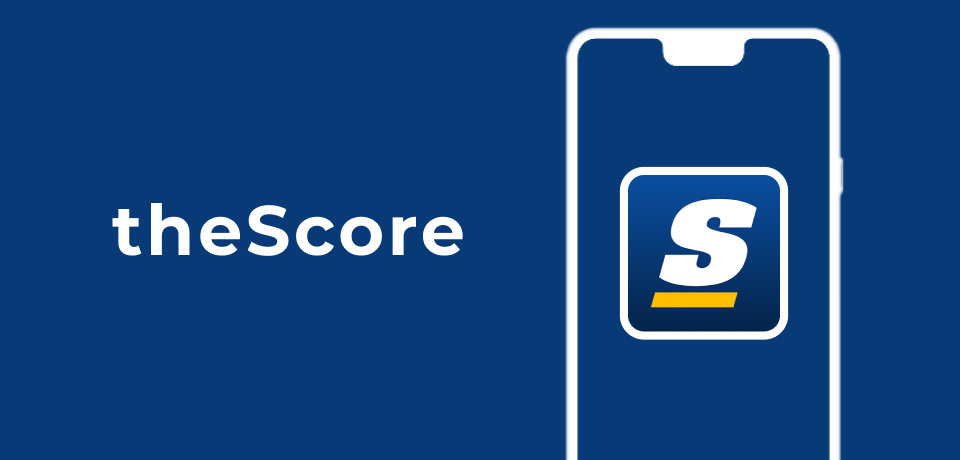 As the name suggests, the best sports score app is available on both Google Play and App Store. Being one of the most popular multisport and data news platforms, theScore imparts custom-built updates, news, live scores, alerts, and other related data quickly. In addition, the app has a different sports events calendar option where users can be notified about upcoming games. With a real-time scores dashboard and group chat option for fans and peers, this has become the best app to watch live sports for free. Users can also access the social media sharing option while receiving the most significant social stories of their favorite players and teams. theScore app has 4.5 million users per month, an excellent prototype for any unity game development company to make an app like this.
CBS Sports
Receive customized scores, stats and analytics updates from the best live sports news apps. The CBS Sports app encompasses multiple features like personalized news and updates, 24/7 live sports news, a user-friendly & intuitive interface and on-demand highlight, making it the best app for live sports. The USP of this app is that it offers live sports streaming of several famous sporting events like NCAA Basketball and the PGA tour. Moreover, sports enthusiasts can tune into CBS Sports Radio to access live broadcasts and watch the CBS Sports HQ channel for an enhanced video streaming experience. Indeed, it is the best app for watching live sports on iPhone and Android devices.
SofaScore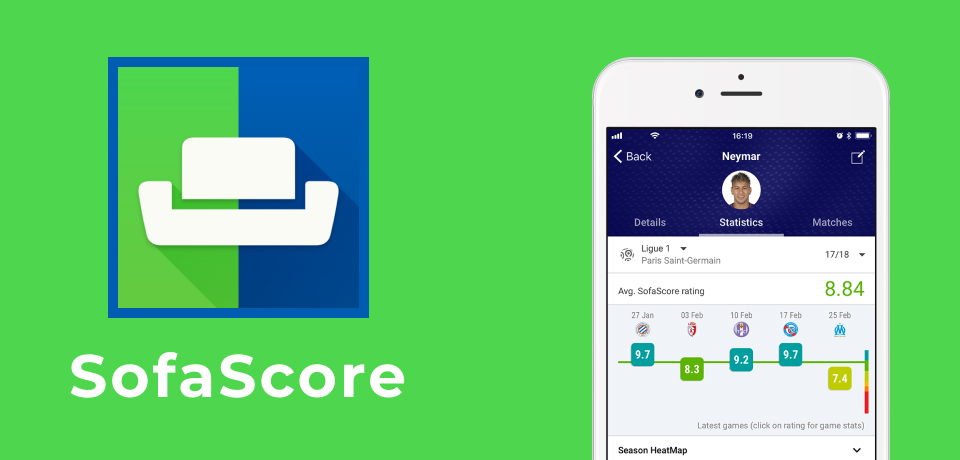 SofaScore is one of the best sports apps swaying users with its exceptional features of providing live coverage and score updates of a wide variety of sports genres. Users are going gaga on SofaScore's unique feature. This app gets easily connected with the Android Wear smartwatches and streams every goal's short video clip and other essential bits. While it offers real-time updates and player ratings, users can connect with fellow sports lovers via the easy-to-access chat option. Know your favorite team's season statistics and quizzes that feed engagement via this app. The additional Battle Draft game integration is also one of the most attractive features that keep users hooked for hours. Business owners can create similar apps by using our mobile game development services.
LiveScore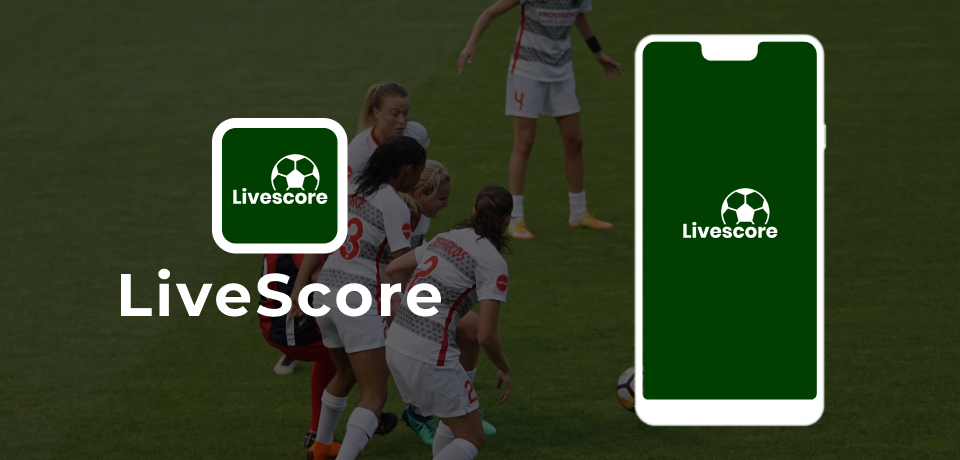 LiveScore has been the behemoth of sports apps providing real-time updates and scores. Launched in 1998, this platform offers stats and scores of games like hockey, basketball, tennis, and soccer on the go. The optional live commentary during each match is an add-on advantage for the users. LiveScore encompasses an immaculate layout, making it easier for the users to skim through the highlights. Furthermore, the live notification for specific matches can be turned on with a simple click. Users can add preferred games to the 'favourites' section and find their preferred sports genres via the 'explore' option. Ball tracking is available through pitch view. Keep track of the upcoming matches via the Calendar feature.
BBC Sport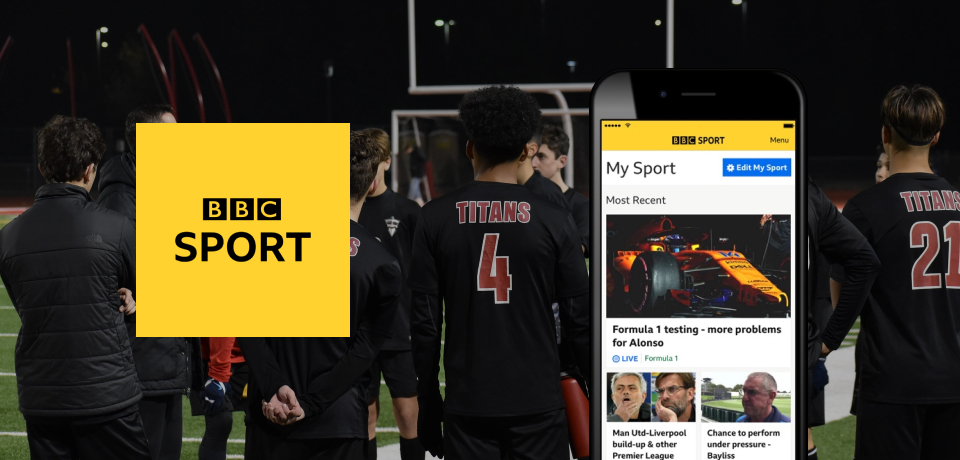 This iOS and android app for live sports needs no introduction. BBC Sport is commonly popular among game enthusiasts for receiving the latest news updates, live scores, and game highlights. This app changed the privacy protocol for members' enhanced, secure experience. While offering a one-of-a-kind user experience, BBC Sport focuses on improving the mobile user experience and serving users promptly by delivering the customized information and updates they need on their home screen. The live video streaming feature that displays sporting events and highlights is a plus. The Advanced personalization that comes with the "My Sport" page and dedicated indexes for various major sporting events makes this app worth installing.
How Can AppStudio Help You?
The love for Sports among people is eternal. This creates a fantastic opportunity for business owners to venture into the lucrative segment of sports apps. And when it comes to building an app, AppStudio is always the forerunner. We are an experienced web and mobile app development company offering end-to-end iOS and android app development services. We have a highly proficient team of developers adept at crafting splendid applications and software by employing cutting-edge technology. If you wish to partner with us, contact us right away.
Frequently Asked Questions
Q.1 What Is The Best App For Watching Sports?
There are numerous apps to receive sports updates and highlights, but some of the best among the lot are BBC Sports, CBS Sports, SofaScore, Bleacher Report, Yahoo Sports, and many more.
Q.2 How Much Does a Sports App Cost?
The cost of an app always depends on multiple factors like the type of the app, the nature of your business, the number of features to be inserted, and the kind of UI/UX design. At AppStudio, we offer our digital products and services as per the client's budget and requirements.
Q.3 How To Use A Sports Tracker App?
Using any sports tracker is easy as these apps have highly convenient and user-friendly interfaces.