The Big Data in recent years has become a term that almost everyone is talking about. There is no question of wondering. This process of big data analysis has become a fundamental part of almost any activity we do. Big Data is a massive data analysis. An amount of data so extremely large that the traditional data processing software applications cannot capture, process, and add value in a reasonable time.
When "big data" meets "analytics" and is applied within supply chains, one of its best results is innovation. It is a key competitive advantage in these times. In a few years, big data has managed to break down barriers that seemed impossible to overcome.
What is Big Data?
Big Data is a very big process of analyzing data sets and can be impossible for traditional review methods & data processing to treat. In addition to size, Big Data, unlike other data study & understanding processes, treats different data formats at the same time.
This ability to study different types of data at high speed makes Big Data one of the fundamental processes for any company or organization today. Furthermore, this process is so flexible and adaptable that technically we can attend to any data problem if we put it in the right way. There are important methods that we must follow to build a functional architecture.
How is AppStudio Tackling Big Data Analytics?
For analytics to achieve its best results, it is necessary to have sufficient data and technical skills to model them. It is also essential to have a deep knowledge of the process analyzed from the operational perspective.
AppStudio has been providing companies with Big Data Analytics since its inception. Our big data scientists and analyzers are among the best in Canada. We are not only providing our services to international enterprises but also local startups.
The establishment of an advanced analytical team demands that the organization integrate three elements:
The right people
A high level of data quality
And the support of the best possible information technology tools.
Skimming on any of the three ingredients seriously impacts the quality of the results that can be obtained. AppStudio has got a new technology stack and enough resources to handle any company.
Those responsible for analytics should have business knowledge as well as technical knowledge. Furthermore, they should also have a great curiosity to discover correlations and skills to describe their findings.
This is not an easy mix to find within the organization and in the market in general. AppStudio has got a wonderful team of data scientists who are achieving new milestones while helping companies grow their revenue.
How Data Is Processed for Analysis?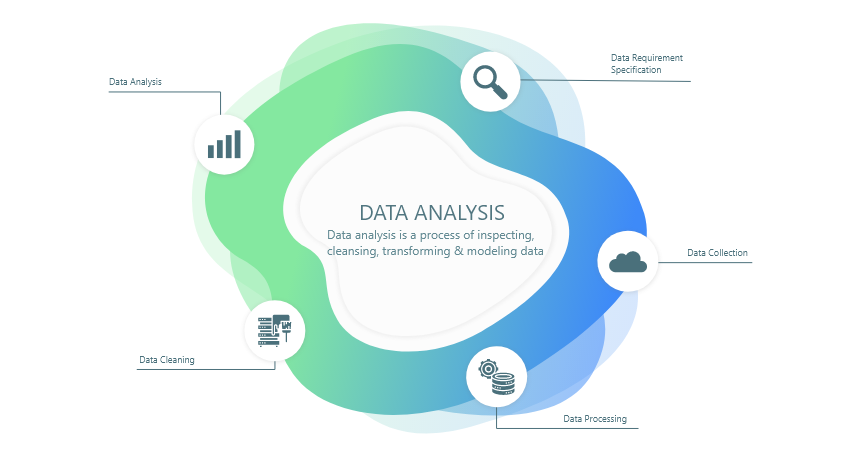 In the case of the data, these are not always available immediately, and it is necessary to design the methods for their collection, search, storage, and cleaning. This task can discourage analysts & motivate their exit from the organization since they cannot perform their work properly without the basic raw material, and their skills are wasted.
Given these two conditions, resorting to internal talent development becomes an attractive option since they know the organization and data sources.
The search for the right tools is also an important task; it is not about spending a lot of money, but also not limited to those who can make a spreadsheet. The use of cloud applications, which reduces initial investments, is always an interesting option that should be evaluated.
The world of advanced analytics has many faces, possibly the best known is predictive analytics, but you can perform graphical, geographic & advanced modelling analysis. The most important thing is to start with what is at hand and build an internal culture of data management and analytical application.
Some specific applications within the supply chain where analytics can offer good results are:
QA
Job retention
Customer service
As in many new philosophies or tools, the most difficult thing is to start & maintain discipline until you see the first relevant results and exploit the new resource's full potential.
The quality and availability of data is, in some cases, a resource that delays the application of analytics. It is possibly an area of opportunity on which you can start to be ready when you have the projects and the right talent for their exploitation.
Benefits of Big Data Analytics
And all that process, you may be wondering, what benefits does it bring? Well, some of them are:
Flexibility
It is a set of very agile and flexible technologies.
Scalable
It is scalable so, if you have more data, you can put more machines and include new analytics and more information. Thus, the infrastructure can grow at the same time as your company or project.
Fast and Economical
It is fast and economical regarding the storage infrastructure. For example, through cloud computing services, you can only pay for what you consume.
Open-Source Community
Most applications belong to the Open Source community, open-source software, or part of the public domain. With this, we have at our disposal a large community of developers who work daily to improve the systems and processes of these resources. Such as the Open Source community of Apache, where they also solve doubts that arise to various users worldwide.
Achieve New Objectives
And by the end, the great advantage: through Big Data, you will achieve previously marked objectives. The objectives can be making more money or saving it through cost improvements, acquiring new clients or retaining current ones. Moreover, advancing scientific research, obtaining a competitive advantage over competitors, and optimizing production processes.
In short, we will be able to conclude with a more solid base and concepts oriented towards effective decision making. All this, applying not only variables of the past but predictions for the future much more grounded on a scientific basis than until a few years ago.
These are the few areas where Big Data Analytics has already brought revolution:
Tourism
The tourism industry depends on customer satisfaction and positive feedback. However, it's very hard to measure true customer satisfaction. Getting feedback manually can be difficult, expensive and even faulty. Big data analytics gives these companies the ability to collect customer data, apply analytics, and immediately identify potential problems before it's too late.
Healthcare
Big Data appears in large quantities in the healthcare industry. It can be difficult to handle medical records, health plans, insurance documents and other forms of documents. Still, once analytics are implemented, they are full of key information, i.e. why data analysis technology is important to healthcare.
Administration
The administration faces a great challenge: maintaining quality and productivity with tight budgets. This is particularly problematic concerning justice. Big Data provides the administration with the necessary tools to upgrade itself and correct itself where necessary.
Retail
Customer service has evolved in recent years as smarter buyers expect retailers to understand exactly what they need and when they need it. Big Data helps retailers meet those demands.
Equipped with vast quantities of data from consumer loyalty schemes and purchasing patterns, new solutions are offered to them. Retailers not only have a clear understanding of their customers, but they can also predict trends, recommend new items and improve productivity.
Advertising
The abundance of smartphones and other GPS apps offers advertisers an opportunity to reach customers when they're close to a store, cafe or restaurant. This opens up new revenues for service providers and creates incentives for other businesses to acquire new information.
Here have a look at some other areas where Big Data is much beneficial:
Use of IT logs to improve IT problem resolution. As well as detection of security breaches, speed, efficiency, and prevention of future events.
Use of a Call Center's voluminous historical information quickly to improve customer interaction and increase customer satisfaction.
Use social media content to understand customer sentiment better and improve products, services, and customer interaction.
Fraud detection and prevention in any industry that processes online financial transactions, such as purchases, banking, and investments.
Big Data is Cost-effective and Source of Innovation
To contribute to better management, you should only buy what will be used, which should be very close to the date of consumption. Acquiring something in advance only because a price reduction will be achieved is a bad decision for the organization's financial flow. That is why having an adequate projection of the demand, supported with appropriate TCO models, helps define the appropriate inventory levels.
Another area of the opportunity offered by analytics is related to payment analysis since, in many organizations, it is common to find the following situations:
Duplicate bill payment
Payment for defective or returned materials
Frauds
Payments
In all cases, the system can identify opportunities to recover money wrongly paid. It also communicates to the suppliers the control that the company has on the subject to demotivate such events.
As we can see, analytics presents multiple opportunities that must be exploited as soon as possible to maximize growth. If you are looking to explore the possibilities of big data and data analytics, do contact us. We can surely help you make an informed decision and offer premium quality products at an affordable price.