In today's technological era, mobile app users are growing by quantum jump. It is believed that approximately 80% of the population lately uses mobile phones. And they use their mobile devices to meet their daily needs, be it a taxi reservation, shopping, online ticket purchase, or anything else.
So, companies find mobile applications as the best option to discover their potential customers. A mobile app development company builds mobile apps on both iOS and Android and thus helps businesses target customers worldwide.
Let's discuss here other benefits that companies can expect from a mobile app. Have a look.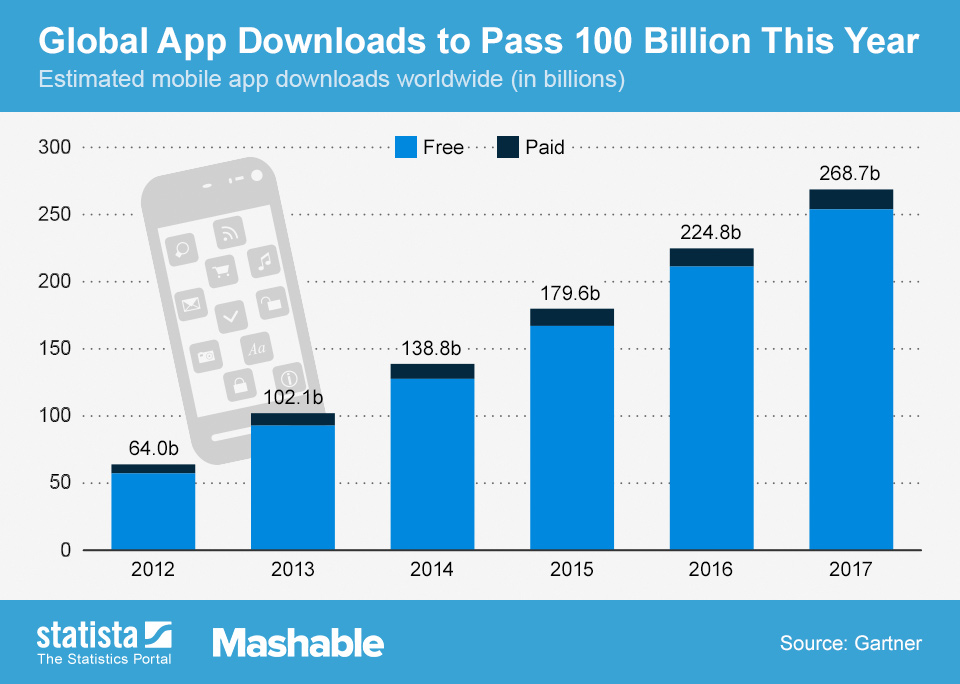 How Mobile Application Benefits Your Business?
Build a Loyal Customer Base
This is one of the most important aspects that an entrepreneur should focus on. Customers are the backbone of any business. Business visionaries know this and are trying to build a loyal customer base for their company. Mobile apps are one of the best ways to create loyal customers by interacting with them. Mobile app development for business provides a platform where customers can interact with the company at their convenience. Plus, you can encourage your customers to recommend your new business with a referral program and make it go viral.
Today, mobile applications are going through the same phase that websites went through 15 years ago. Where websites were restrictive for small and medium-sized organizations. However, the current scenario is entirely different. Moreover, businesses can take advantage of all benefits and features of the Fortune 500 companies at a fraction of the price.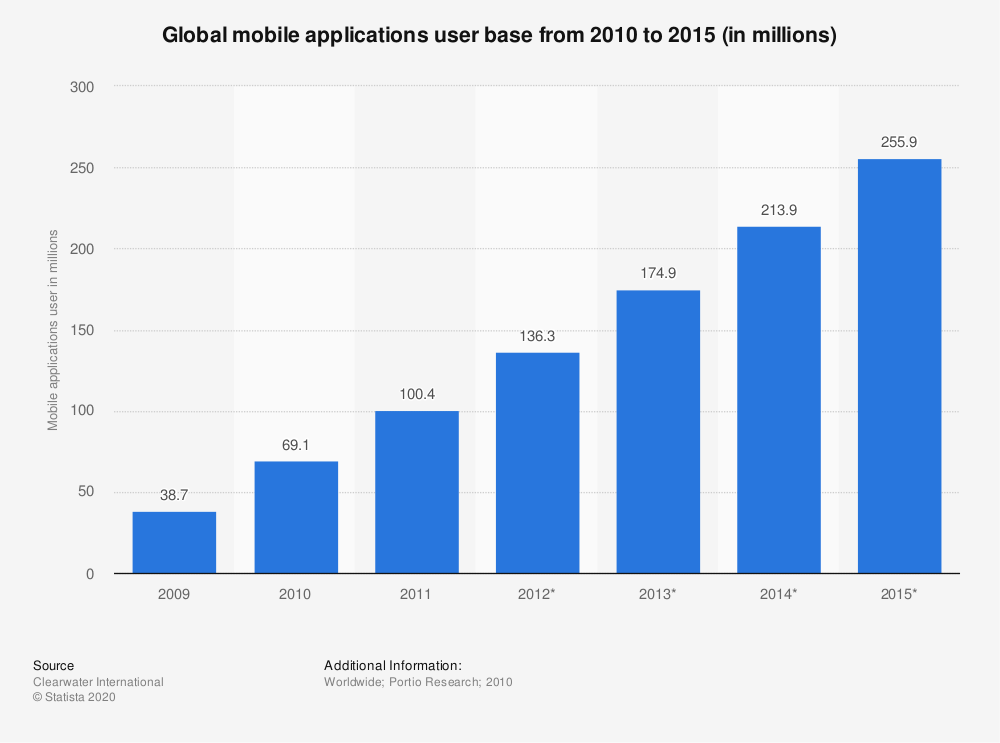 But, we can say that the mobile app development industry is booming and continually prospering with the daily emergence of more experienced and talented app developers and app development companies ready to meet almost all user needs.
Unleash the Power of a Better Customer Connection
Go beyond personal and face-to-face communication between customers and sales executives. With changing times that have made social distancing a new post-COVID-19 average, more customers will expect to connect with businesses online. You can make the most of a mobile app for your business by giving your customers a better point of contact. Imagine the power of having high-performance mobile devices available to your business. As per a mobile application development company, this will be a definite game-changer shortly.
Second, the mobile application is not just a human being, prone to mood swings and poor performance. So you will also know that you are giving your customer a robust mobile presence. An interface aims to provide them with the best testing experience to decide if they want to buy your product. The vast majority of marketers see their apps primarily as a means of improving customer service. There are many purposes that customers use mobile apps for.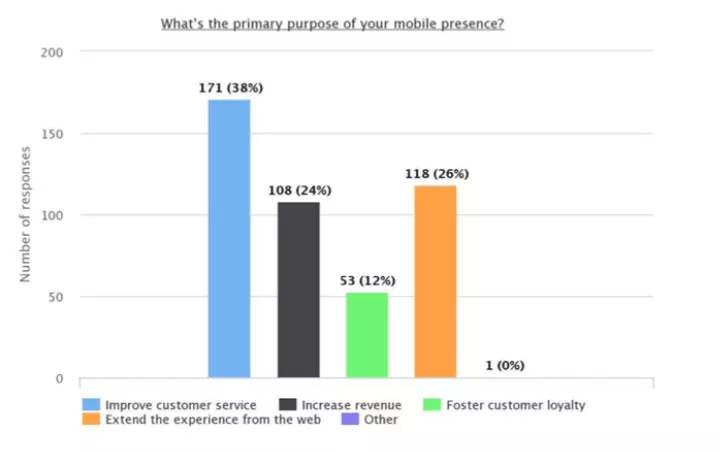 Make sure you keep your business available to your customers. And what can be better than creating a mobile app for them and maintaining their services just a few taps away? Anyway, they are glued to their mobile phones, and allowing them to connect with you via the device is a massive leap in connecting with the customer.
Suggested Read: How to Make Mobile App Successful?
Stay Competitive
With the continued growth of mobile devices and constantly evolving consumer behavior, an application for every business will quickly become an expectation. Building a mobile app is a sure way to stay competitive and ensure a strong presence in your industry. They allow companies to stand out from the crowd by offering a visually engaging and interactive environment. In addition, your competitors, if they haven't already done so, will most likely implement mobile apps as part of their business strategy. As a consequence, any inaction in application development can result in lagging behind the competition.
Capture Consumer Information
A mobile app gives businesses a unique opportunity to understand their customers honestly. More specifically, an application provides an efficient way for companies to collect, analyze, and leverage customer data. By capturing information such as customer preferences and behavior, applications offer the potential to influence marketing strategy with invaluable consumer information. For instance, understanding the users' intentions, the most well known pathways or features. Also, who your clients are can help you settle on the right essential choices to center your advertising endeavors in the perfect spot. Therefore, with applications, companies can use data-driven marketing tactics to offer consumers a highly personalized experience.
Increase Revenue
Mobile apps allow your brand to grow and earn additional income. By making the checkout process more convenient, intuitive, and simple, apps can significantly improve the customer experience, which, in turn, positively impacts sales.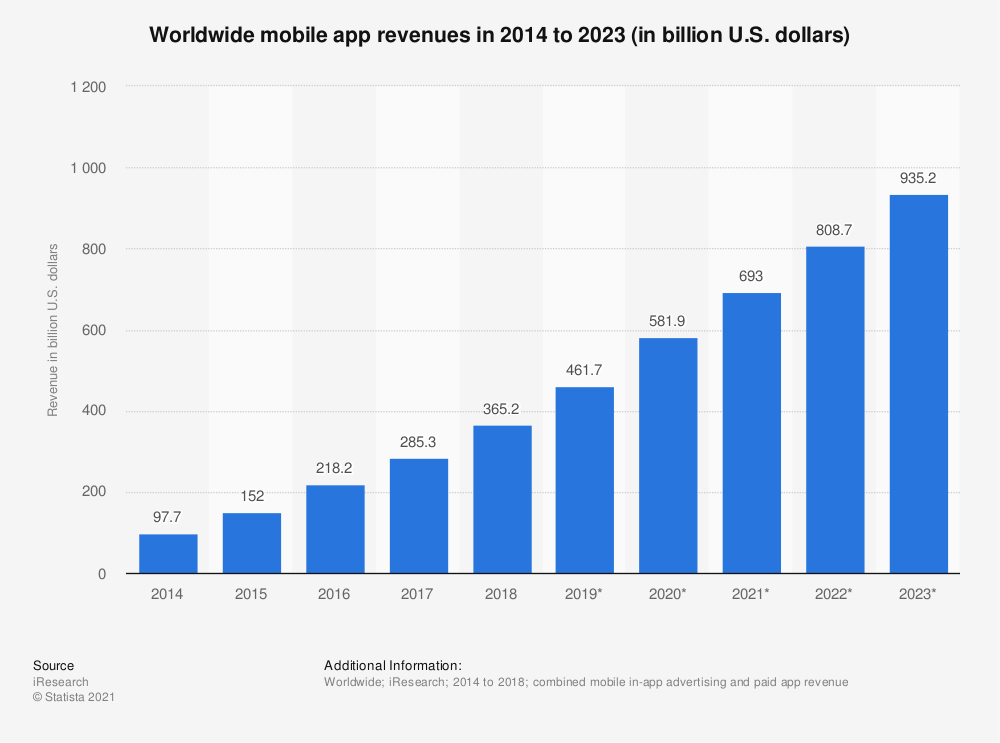 Mobile apps can also be monetized very quickly, allowing businesses to earn additional income. Some of the more popular app monetization strategies include in-app advertising, in-app purchases, freemium, and paid apps. If users enjoy an app and feel it offers them value, they will often be happy to pay for it. Therefore, by providing your products or services or advertising in your application, you can introduce a new source of income in your business strategy.
Final Thoughts
A mobile app for a small business is not only a glorious present but also a future. Whether you are a new business owner, a business, an established company, and frequent participants in the market, a mobile app can increase your level of profit chart.
So, you have not yet created a project management application for your business? If you hummed yes, don't hesitate to get in touch with us. We are an award-winning application development company right now, and we get the best business application designs, features, and layouts as suitable for your business from a professional application builder as it is time to grow as a virtual voice.