The most optimistic estimates predict that by 2021, 95% of all new products will use IoT in one form or another. More and more organizations are joining the production dynamics framed in Industry 4.0. However, it requires professional skills to deploy IoT in any company. Do you know the benefits of IoT for your company and how is IoT used in business? The Internet of Things is a multidisciplinary technology, which requires personnel trained in connectivity, machine learning, and cloud and hardware administration, among other skills. Added to this is the need to integrate all the elements into a tool to be managed easily and mobile: this is where IoT Platforms come in.
What is IoT and IoT Platform?
IoT platforms are the software that connects all the previous points, this is known as the IoT Value Chain. An IoT platform enables collaboration, flow of information, system management, and accessibility for application. If the different types of hardware available, both connectivity and sensors, are taken into consideration. A tool that allows changes to be made, scale the operation, and respond to incidents in a centralized way becomes essential. We are the only IoT development company providing tailor-made unique mobile apps and other digital solutions.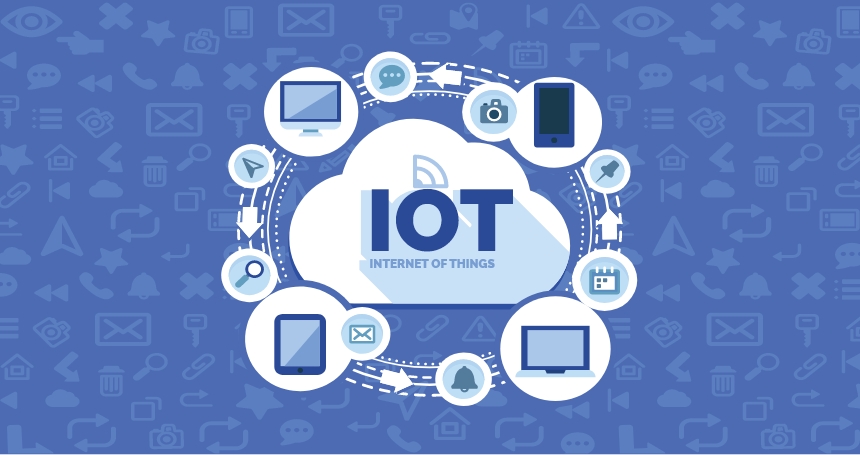 The Ecosystem of IoT Platform
1. Hardware
These are the sensors and devices that collect data from the environment, for example, humidity, temperature sensors, etc. The Hardware is also responsible for carrying out specific actions based on the data collected, for example, an automatic irrigation system for crops. Hardware obviously plays a significant role in how does IoT works?
2. Connectivity
The hardware needs to transmit the collected data, generally to cloud environments. Some IoT systems use an intermediate component between the hardware and the cloud connection, usually a gateway or a router.
3. Software
Normally, the software is in the cloud, given its proximity to the data sent by sensors and devices. Software is responsible for analyzing all the data received and generating specific actions based on this data. One of the pillars in IoT tools and technologies.
4. User interface
Every IoT system needs an interface, through which users interact with the IoT system. In our example, a smartphone or web-based app with a dashboard that shows humidity trends and allows users to manually activate or deactivate irrigation systems. Hire IOT Developer with strong UI and UX skills to get maximum output from your project.
Functional Modules of IoT Platform and How Does IoT Work?
Database:
for the storage and consultation of the data generated by these smart devices, specific databases have been developed with characteristics that make them more suitable for handling large volumes of data with a wide variety of formats.
Connectivity and Standardization:
Each device has its protocols, this module must unify them ensuring connectivity and data format.
Device management:
To know at all times the status of the IoT tools and technologies as well as the maintenance of the software they have installed.
Rules and Actions:
This module should allow you to design and execute rules that execute actions based on data from specific sensors. All this prescribes roles for how does IoT work?
Analytics:
Perform complex analytics from basic data pooling and machine learning to predictive analytics.
Interface:
Offer all the functionality of the IoT platform to external applications, usually business applications (CRM, ERP, etc.) This plays an important role in understanding what is IoT and its user experience.
IoT Platforms Allow
Connect hardware, such as sensors and devices.
Manage different communication protocols between hardware and software.
Provide security and authentication for devices and users.
Collect, visualize, and analyze the data that IoT tools and technologies collect.
Integrate all of the above with other SaaS services.
When Should a Company Use an IoT Platform?
Because IoT is a system of systems, a network of devices, and software applications, an organization rarely has experience in all domains. IoT depends on the correct synthesis of different engineering fields: mechanical, electrical, software, to name a few. Different types of IoT platforms allow companies to overcome technical challenges without assigning salaries and managing teams of specialized engineers in the different fields that IoT requires.
For example, a company may be excellent at building hardware and deciding that it requires "smart" software. Rather than an expensive process to hire software developers to build everything, you can hire the services of an IoT platform. IoT platforms make it possible to considerably reduce initial costs in IoT environments, facilitating their implementation and development. In Canada, we are providing IoT development services to SMEs and large enterprises. We have our regional offices in Montreal, Edmonton and we are considered as one of the top IoT companies Toronto.
Different types of IoT platforms
Device management platforms, which allow devices to be controlled and to interact with them remotely thanks to integrated modules or programs installed on these devices.
The data management platforms, which facilitate the management of the data collected by the devices. They perform an aggregator task making the data analyzable to be able to exploit it and thus create applications both industrial and for the general public.
The connectivity management platforms, which are used to manage a park of M2M SIM cards. This is known as one of the main types of IoT platforms that offer a centralized view on the consumption of the devices and allow them to manage the stock and consumption from a single point.
AppStudio is the only company that has command over various IoT platform types and also creates custom IoT development solutions. We are accredited as the best mobile app developers in Canada having a strong fan base in different parts of Canada. Recently our app developer Vancouver is nominated for the best agency in the region.
We create a state of the art IoT projects from scratch and make sure that our client gets maximum benefit. We also develop mobile apps solutions for IoT Platform and synchronize the whole ecosystem perfectly. Want to know more? Talk to us!