When Apple introduced the Apple Pencil in 2015, it became an overnight sensation and a go-to tool for designers. But to optimize their graphic designing experience using the Apple Pencil, they need an equally impressive and functional iPad app. That's when the need for finding the best iPad apps for designing arises.
There are many iPad apps built for designing with Apple Pencil to give designers a plain-sailing drawing experience. These apps allow the designers to work naturally.
The reason why design-based iPad apps have become so famous is that an iPad is convenient to carry and sketch anywhere. They can start turning their ideas into sketches whenever their creative juices flow. Also, Apple always updates the iPad app development software used for making these apps, thus delivering dynamic and scalable results.
Top 10 iPad Apps for Graphic Designing
It is sometimes very confusing to fathom which iPad app for graphic designing would suit your needs. After all, choosing from many graphic designing apps for the Apple iPad that come with different interfaces, features, and functions is overwhelming.
Being a reputable iPad app development company, we know the ins and outs of various graphic designing apps. We've prepared a list of the best iPad apps for designing so that you can take inspiration from these designing apps and build such iPad apps to attract users and drive profits.
Vectornator is one of the best iPad apps for designing. It allows designers to digitally sketch anything based on how far they're ready to propel their imagination and creative skills.
This iPad app is robust when it comes to features and functionality. That's why most experienced designers prefer it. Beginners can also take up graphic designing with this iPad best app since it offers an intuitive interface with access to graphic tutorial videos and large community support.
If you're venturing into the world of graphic designing, this iPad app is designed to make your journey a lot easier, trust us.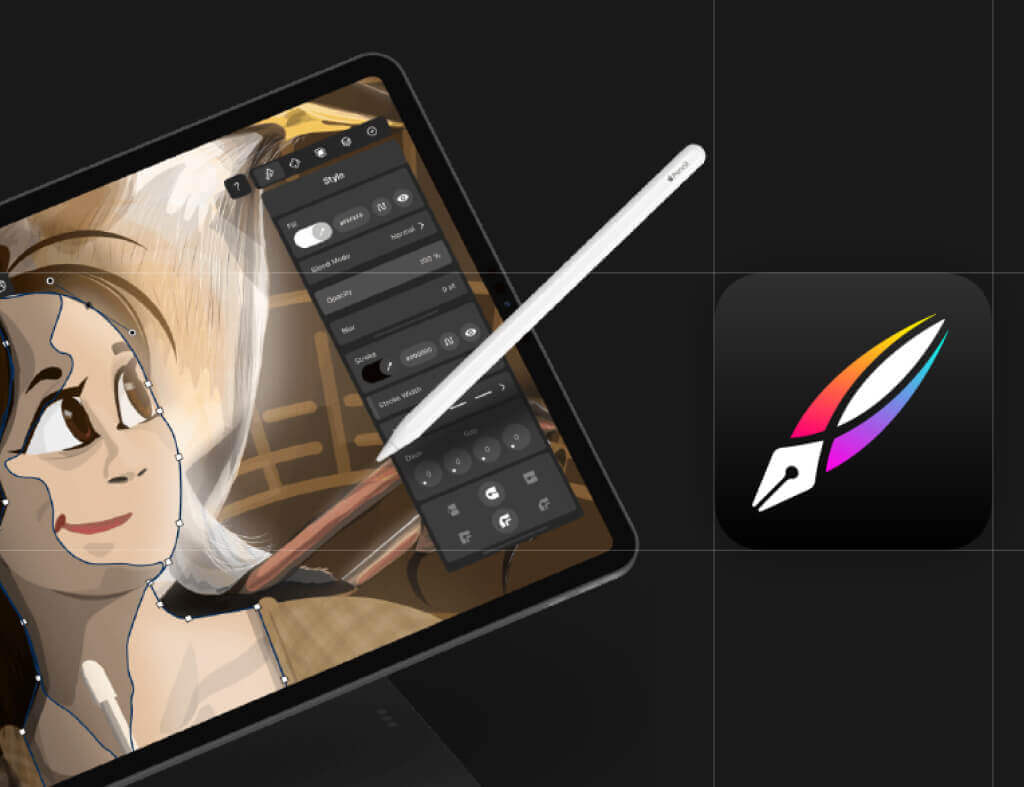 Affinity Designer is Serif Labs's groundbreaking iPad app development project. This iPad app is designed to attract and offer pro-level graphic designers a robust tool to sketch out anything from UI/UX designs to illustrations and so on.
Apart from the feature to "draw" with a finger or stylus, designers can use vectors along with guides and grids to make their designs top-notch. This app is one of the best iPad apps for designing, thanks to the a plethora of tools it offers.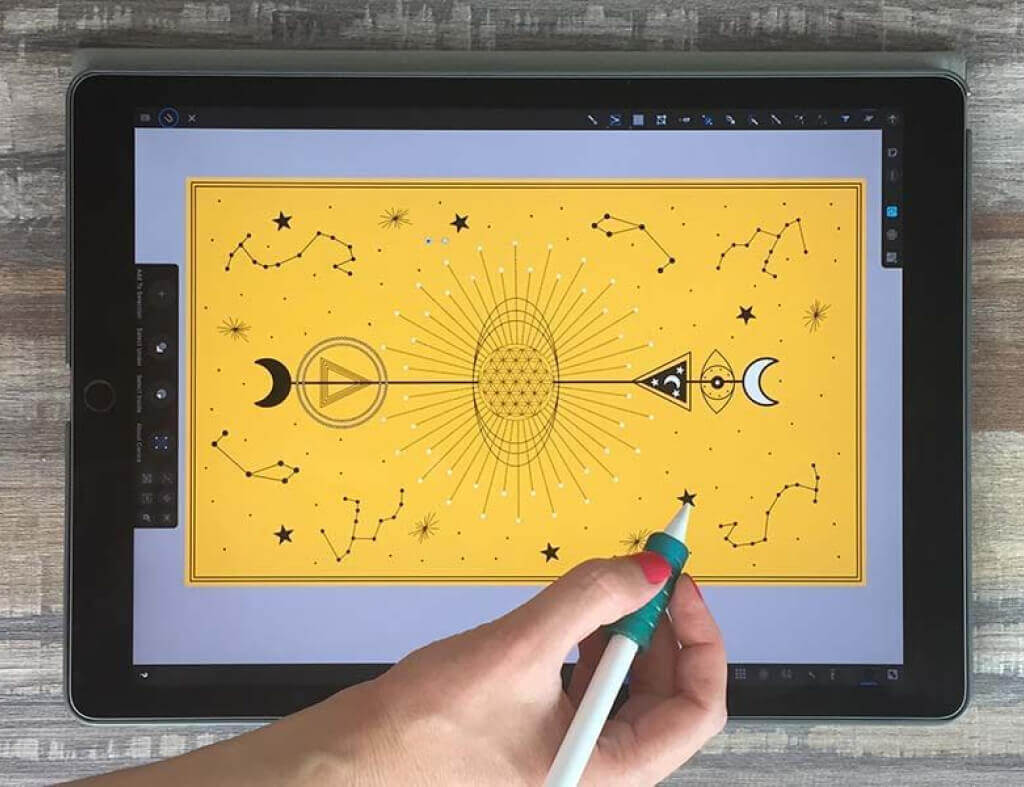 Procreate is an immensely popular iPad app for creating attractive designs that is useful for both novice and professionals.
This iPad app for graphic designing is loaded with lots of unique features and intuitive tools. These tools have the power to transform your Apple pencil and iPad into an out-and-out art studio. Users can access hundreds of customizable brush tools (charcoal, ink, pencils, etc.) to make unique brush strokes.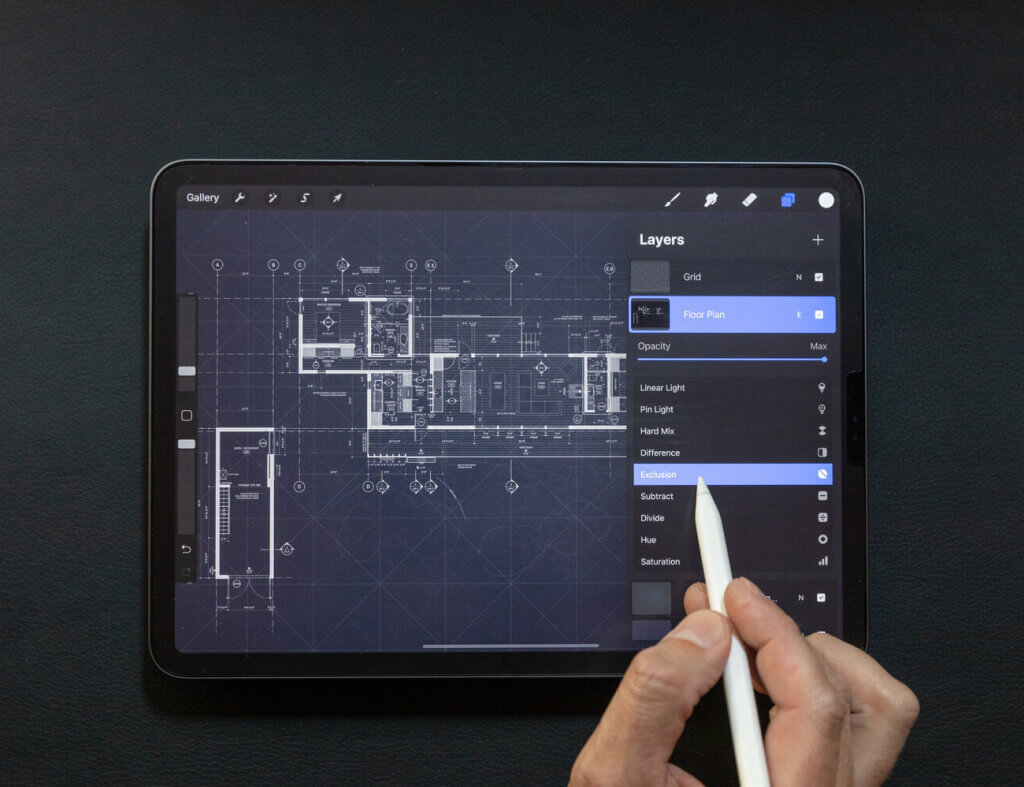 iFontMaker app is the first font creator for iPad. If you love creating fonts, you will love this iPad too. It is the number one choice for developing catchy and visually impressive fonts. The most impressive feature is that you can customize these fonts to meet your needs.
With just the use of fingers, users can create a handmade typeface in less than two to three minutes. It's a user-friendly and simple font-creating iPad app. Users can begin by utilizing a default character set preloaded in the app or by bringing in a font set of their preference to use as a template. It's fun.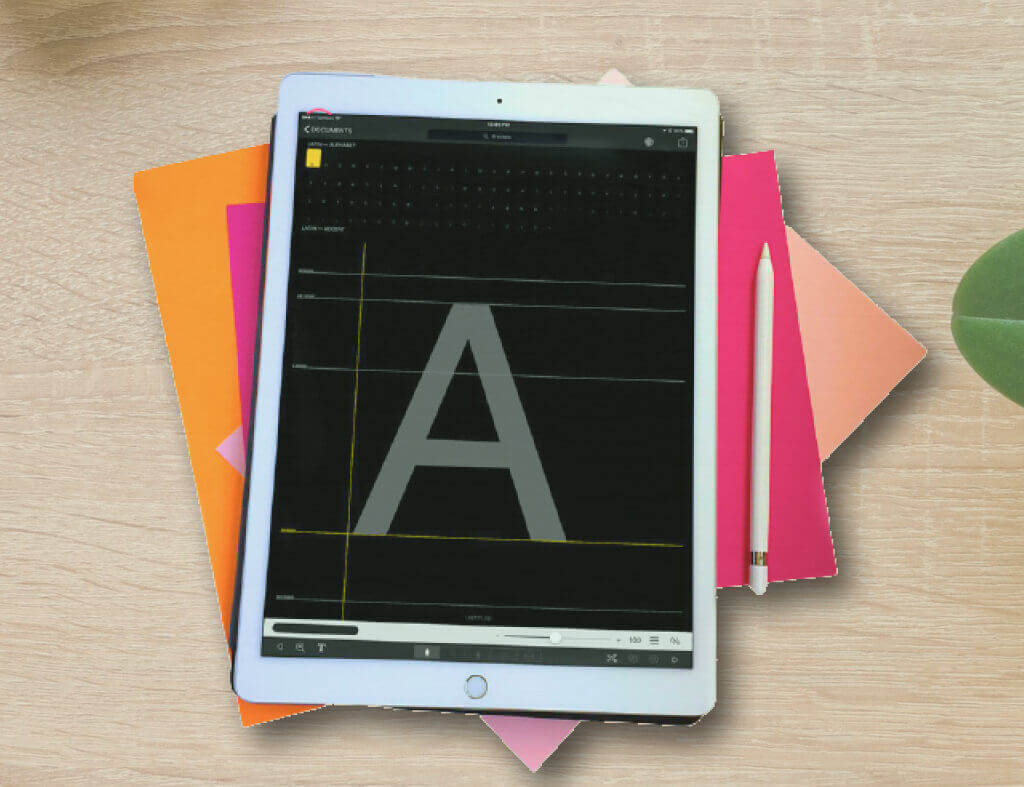 Astropad Studio is a robust iPad app, suitable for both newbies and experienced graphic designers, loaded with features and perks.
This iPad app is exclusively designed for creative professionals. It has the power to transform your iPad into a cool graphics tablet that excellently syncs with your Apple Mac and various other tools like Adobe Photoshop.
Astropad Studio works exceptionally well with the Apple Pencil. We recommend you have the earliest version of the Apple iPad Pro to make the most of this iPad app.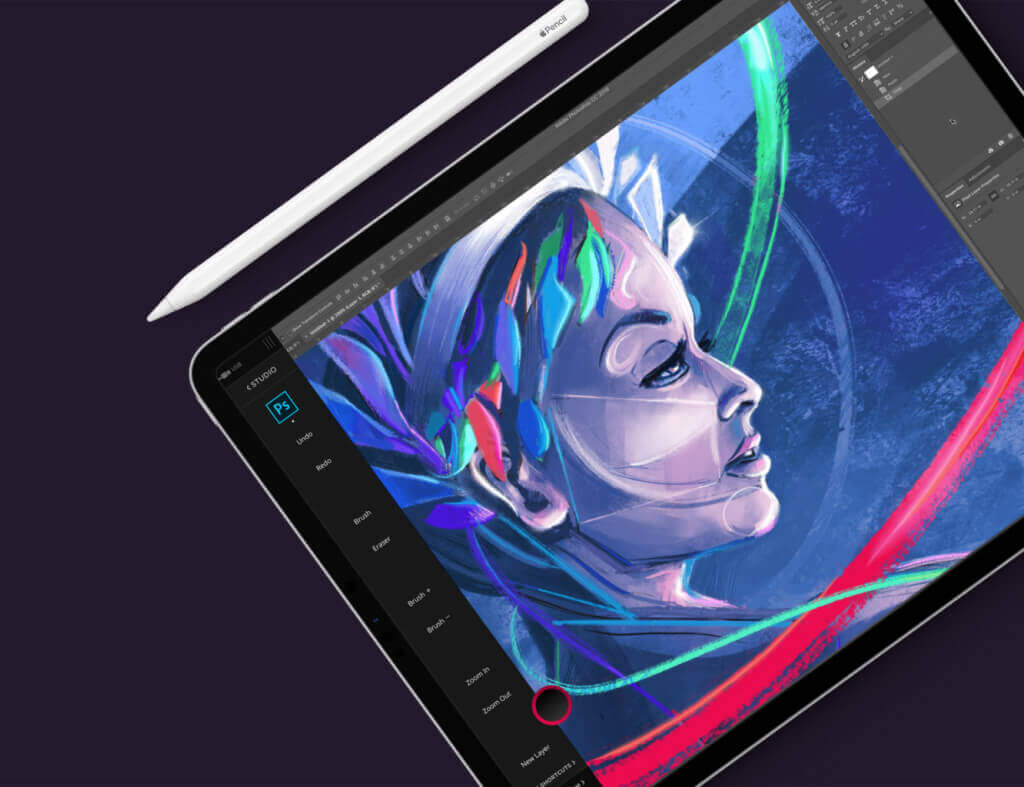 Adobe's Illustrator: Graphic Art
Adobe Illustrator is probably one of the most used iPad apps for designing. It is a vector-based platform for digital drawing with an interactive and intuitive interface providing a host of robust tools for artistic use.
This designing-based iPad app is great for quick sketching. The users can carry on with your work on desktop using Adobe's CreativeSync functionality. You can create illustrations, logos, graphics, etc., offline as well. It is advisable to use the Apple Pencil to get the best results.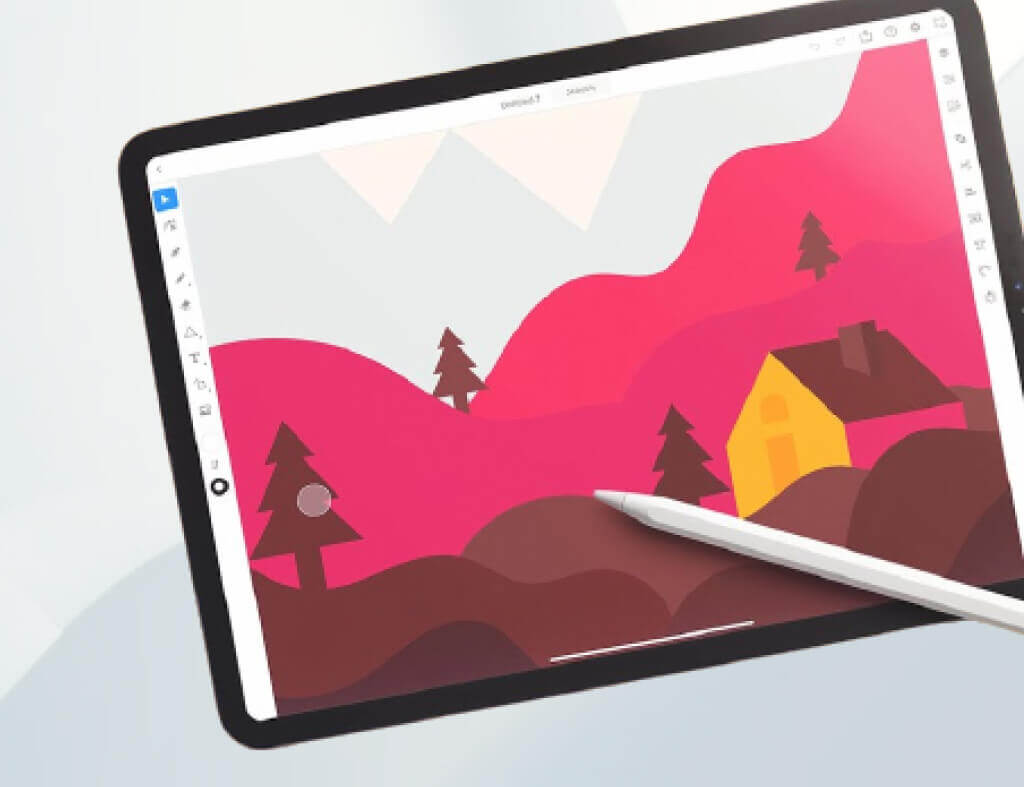 Pocket Palette is a stunning iPad app that makes your design pop like colour. It empowers designers to create customizable colour palettes from scratch or images that users can visualize right from their iPad. Users can add or erase the number of colours from the palette and play with the colours' hex code to reach the shade of their choice.
This iPad app allows designers to effortlessly store their preferred palettes and colours. The preferences are readily available on their iPad devices whenever they need to use them in their designing projects. Isn't that great?
If you want to know which iPad app development software they use to create such an interesting app, you can contact our iOS app development team.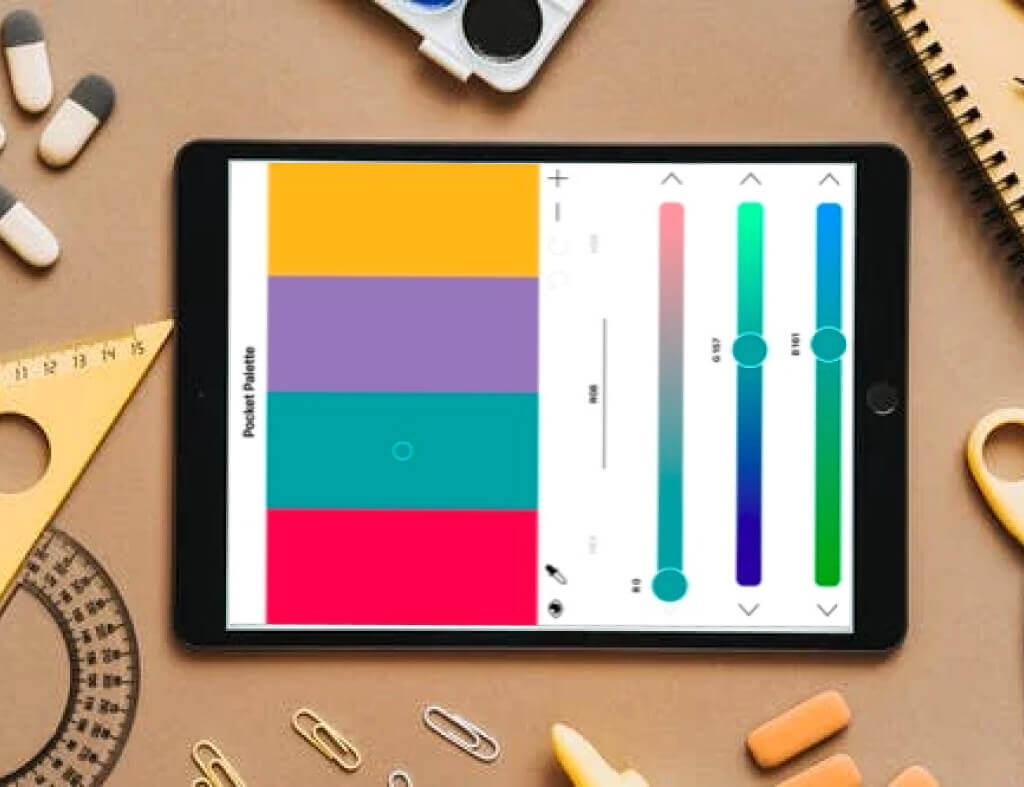 Typography is one of the building blocks when it comes to graphic design. If you're roaming around in your locality, you can scan any font that catches your eye. This iPad app for designing swiftly recognizes and identifies the font and presents you with a set of similar alternatives to pick from.
The free version of this iPad app is an apt tool for font designers and typeface lovers who are planning to add the latest typography to their armoury.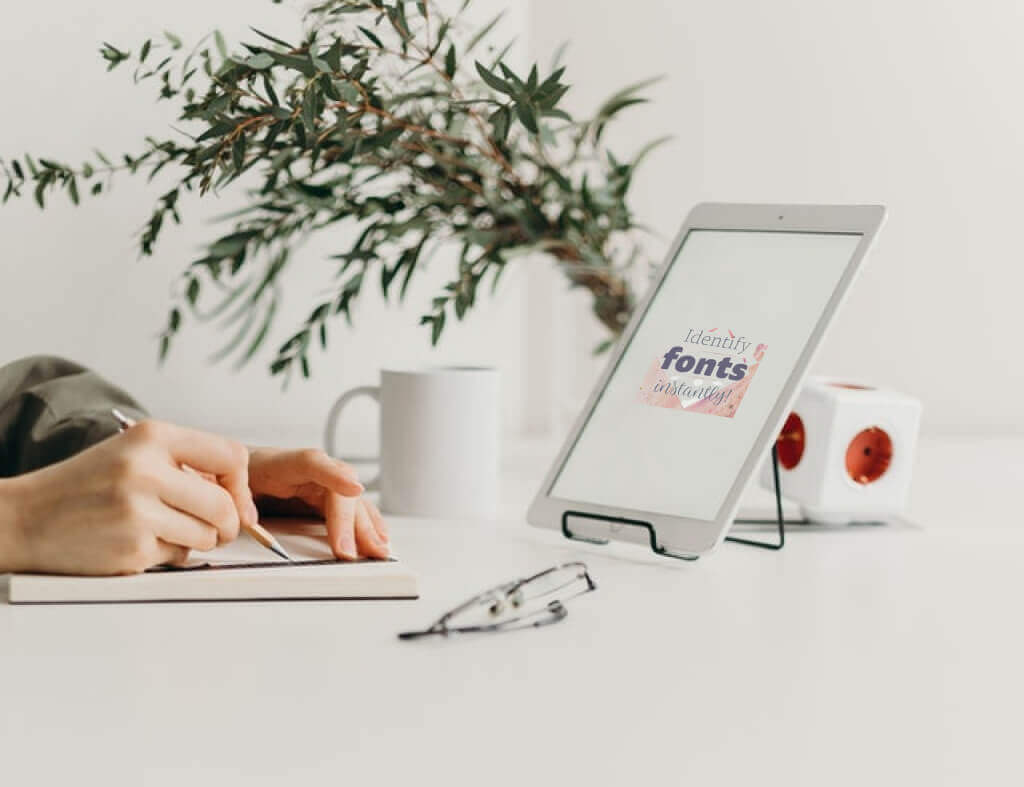 Sketch Club is a feature-rich iPad app for designing and drawing with a vast community. It has many features that ideal to be used by both novice and pro players.
By Apple Pencil with this app, designers can blur, brush, sketch, and fill to their heart's content. They can use these effects to create designs that range from animation to comic strips. Users can fuse and manipulate images and also create typography.
This iPad app for graphic designing holds annual awards, daily challenges, and group events to take designers to the next level of art and classes and tutorials to improve and refine their creative skillset.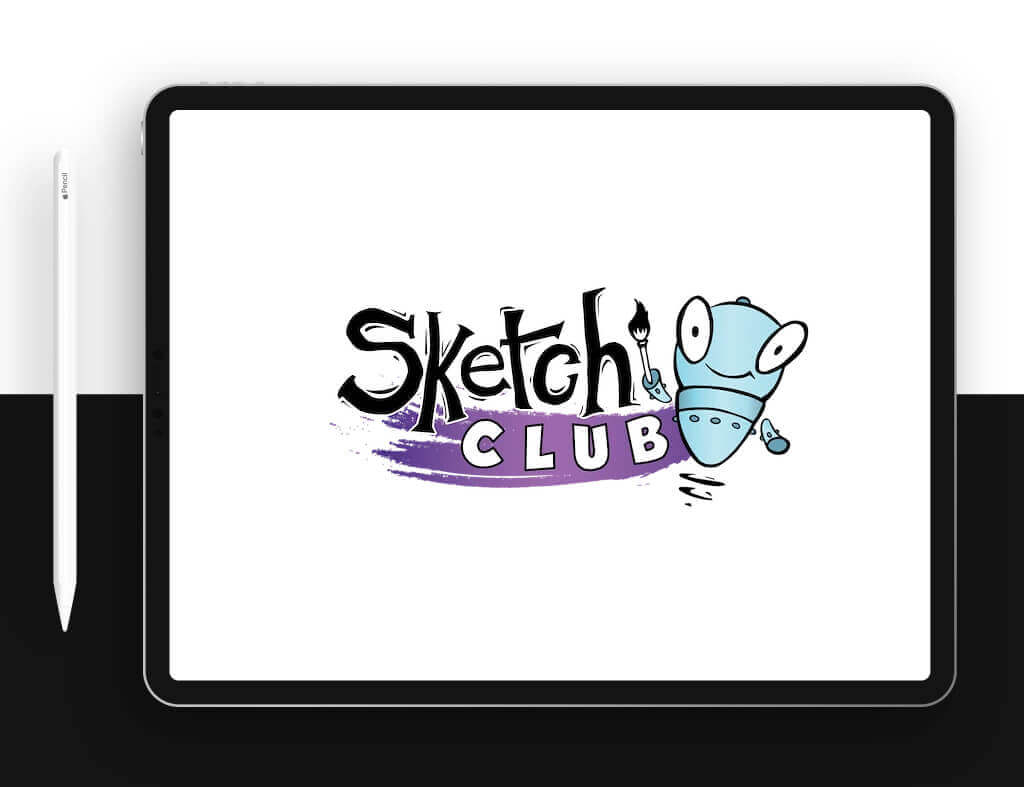 Adobe's Fresco imitates other drawing and designing apps. This robust iPad app is designed to deliver a completely natural drawing and painting experience, with a set of amazing features like an intuitive interface, top-notch brush capability, ensuring a super smooth app functioning on every iPad version.
This iPad app design is created to combine seamlessly with the Apple Pencil. It can create stunning designs since it puts forward robust brush features, high-end editing options, ensuring an analogue-like experience and fluidity, and it doesn't weigh heavily on pockets.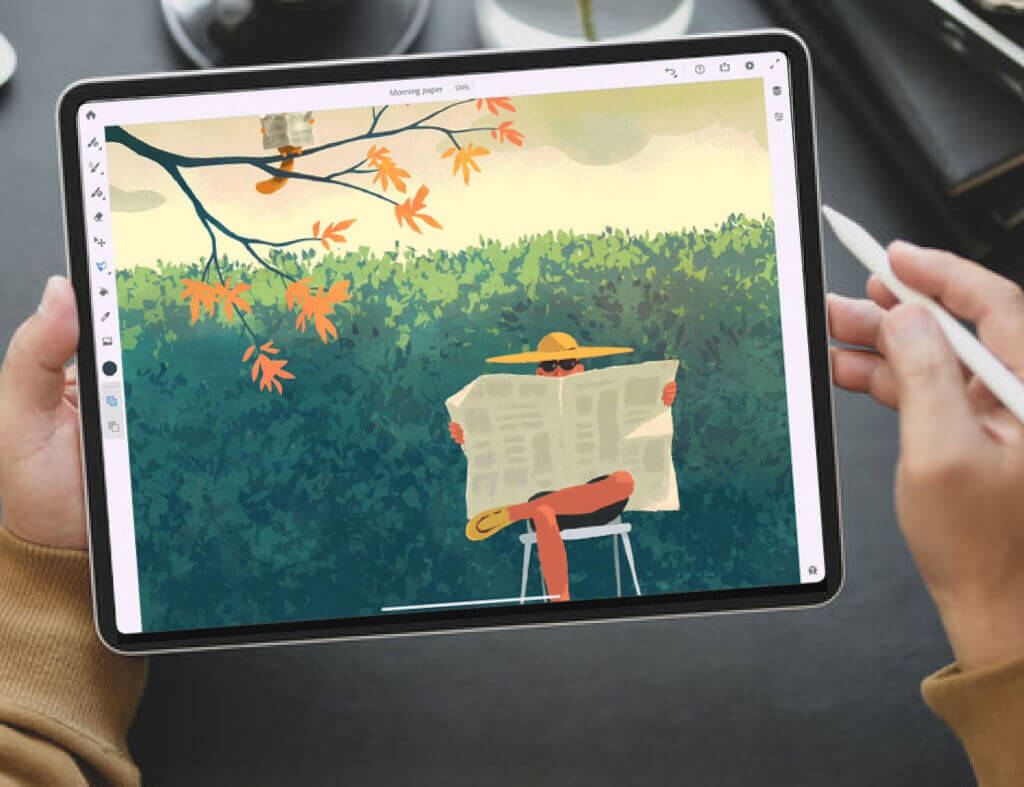 The Bottom Line
iPads are a great device for graphic designing, and the Apple Pencil provides additional comfort to it since it offers the natural feeling of a real pencil. The accurate iPad app is the cornerstone of success since the overall design plan and processes are connected with it.
As the most sought-after iPad and iPhone mobile application development company, we've listed the best iPad apps designed for sketching to get a brilliant and matchless art experience. If you're planning to build such design-based iPad apps for your users, contact AppStudio to learn more.