With the holiday season approaching, we wish all of you a wonderful Merry Christmas and a wonderful New Year!
We wish you an enjoyable time throughout the year, and your eCommerce business grows over time. To help you take your growth chart to a new level. Today, we send special wishes to you to celebrate Christmas, Boxing Day and New Year 2021. Thinking of a new mobile app for your business or just looking to enhance your existing website's design areas?
However, this Christmas & New Year is the perfect time to get things done. Play around, customize it and give your website a new vibrant look this Christmas. Whatever your business or industry, you will feel at home in our workplace. We have Business experts from various fields ready to work in your best interests.
Christmas and New Year for Mobile App Development:
This is the age of smartphones, and to impress the maximum number of viewers, Android & iOS app development is the smartest way. Our team is full of highly skilled and experienced quality developers and testers who will guarantee you a high tech application with all the updated features. We design tailor-made solutions according to customer requirements.
The state-of-the-art development team for mobile applications is adept at providing our valued customers with robust, scalable and secure solutions for all types of smartphones and tablets. From user-friendly interfaces to payment gateway security, our technical and creative teams work together to brainstorm some excellent products our customers can be proud of. To turn your business idea into a profitable model, you can take advantage of our company's Christmas offer for mobile application development.
Merry Christmas & Happy New Year For Web Development:
If you are looking to design and develop a new website, there is no better alternative. We're offering some exclusive and exciting services this Christmas that no one can escape. We ensure our customers will receive a high-performance, digital transformative, user-friendly, feature-packed, secure and fully functional website that will help them scale their respective businesses' success.
Our experienced and trained designers and developers know how to create a website that will impress both viewers and search engines. We are continually updating all new and proven web technologies so that our customers will have the best experience. Also, our team is proficient in various technologies for web development to provide customized and tailored services.
Christmas and New Year for Digital Marketing:
There is no point in owning a website if it doesn't rank in search engines. When people are looking for new products and services at this festive time, it is essential that your target customers can reach you to accelerate your sales. We ensure better online visibility across multiple virtual platforms to strengthen your digital presence.
When you have an active and prominent online presence, your credibility with the trends will automatically increase. If you have an excellent website but no potential customers there, you miss out on a golden opportunity to increase your minimum investment ROI. It is time for you to get an attractive New Year's offer for digital marketing services that is sure to surprise you with a higher SERP.
Will COVID-19 Kill Christmas & New Year's Celebration?
Canada's economy is on its way to recovery as provinces relax their lockdowns and businesses reopen. More than 56% of Canadians have decided to celebrate only with their immediate family over Christmas. However, ⅓ households in Ontario and Prairies plan to continue to accommodate outside family members.
The most significant impact is on travel. While more than 50% of Canadians usually travel for Christmas, only 16% plan to do so by 2021. Those who live in Prairies and Ontario are likely still planning trips.
Christmas Activities Pre-pandemic vs. 2020
| | | | |
| --- | --- | --- | --- |
| S.No | Activities | Pre-Pandemic | 2020 |
| 1. | Visit Relative & Friends Closely | 81% | 30% |
| 2. | Have a family dinner | 88% | 58% |
| 3. | Attend Workplace Party | 50% | 2% |
| 4. | Go to Church | 26% | 11% |
| 5. | Put up christmas lights | 73% | 68% |
| 6. | Donate to a charitable organization | 47% | 40% |
| 7. | None of These | 3% | 6% |
Greetings From Appstudio & Team!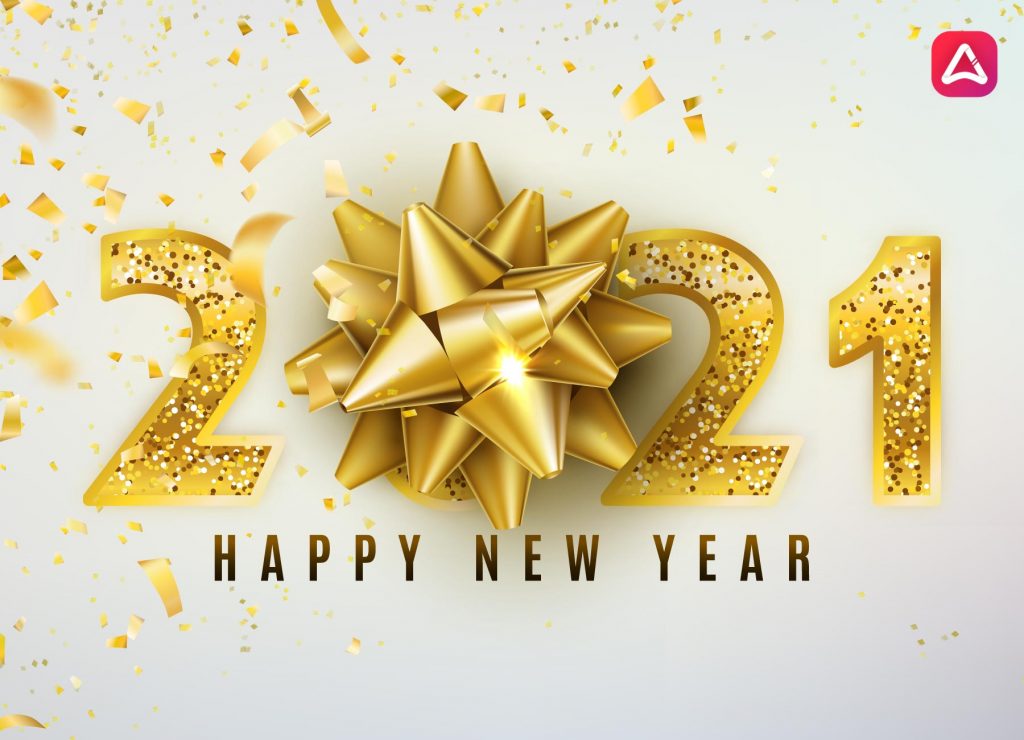 This year is primarily known as the year of COVID and is coming to an end, and we will soon enter the new year 2021. The last days leave us with all the great and terrible birthday collections from this year. Goodbye 2020 and Welcome to the New Year 2021 Happy New Year
You may be looking forward to stepping into the New Year with positive thinking energy about looking fabulous. In 2020, we are working with our excellent team of developers, designers, testers and clients. May the coming year bring joy and joy to your life.
We also hope you will climb new steps on the ladder of success and have a life free from all troubles. May all your wishes come true in the coming 2021. Once again, Appstudio wishes you a Merry Christmas and a Happy New Year full of joy, love, happiness and smiles on your faces.
What's New in 2021?
We are a leading mobile app development company. We are adding Next Generation services such as ChatBots, Blockchain, AR/VR, IoT, Machine Learning, and Big Data in 2021 to expand your prospects. This is just the beginning; there is still more progress to come in 2021, which will take your business to a new level.
We hope that Santa Claus brings new hope, happiness and growth to your personal & professional life this 2021. Moreover, welcome this year by opting the best mobile app development services and embracing new technology. You can contact us to find out more about our services and offers.